19 Dec 2022
Arran Single Malt in 2022
Once again it's been a busy and exciting year for Arran Single Malt and all of us here in the team. From Lochranza to San Francisco via Tokyo and back, our Arran Single Malts have continued to make an impression both at home and around the world and our dedication to quality and 'a consistently honest dram' remains steadfast. It's our mission to share this dedication with every person we meet, and this year with the return of travel we have been able to meet so many more of you, building our Arran community with every encounter.
Since we're feeling nostalgic, let's indulge ourselves for a couple of minutes and take a look back at the year that's gone past, before we firmly focus our sights on the year ahead!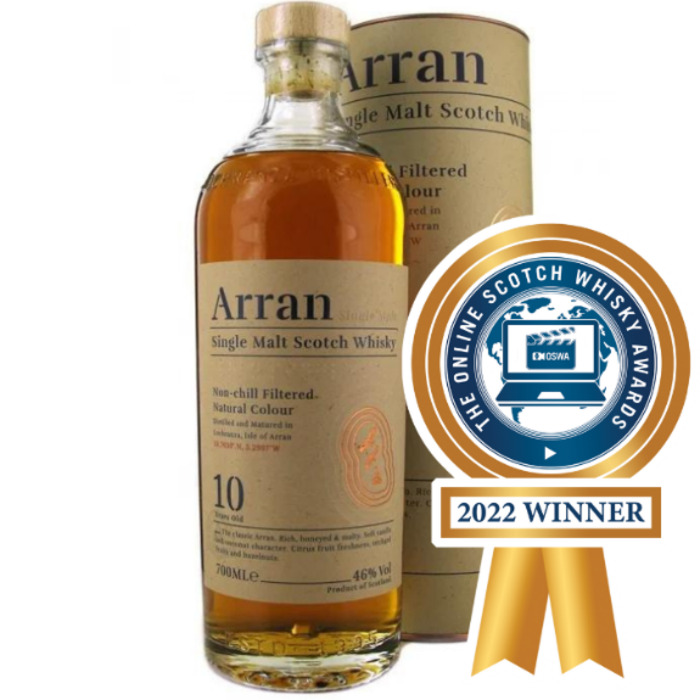 Arran 10 Year Old was awarded Best Entry Level Single Malt at the 2022 Online Scotch Whisky Awards – an award voted for by whisky drinkers for whisky drinkers. This is the second year in a row that we have won this category and really represents what we're looking to achieve with our flagship Single Malt - a good quality whisky that whisky drinkers come back to time and time again. The 10YO also won a Silver Medal at the World Whiskies Awards in the 12 Years and Under Island (Non-Islay) category. It remains the cornerstone of our core range.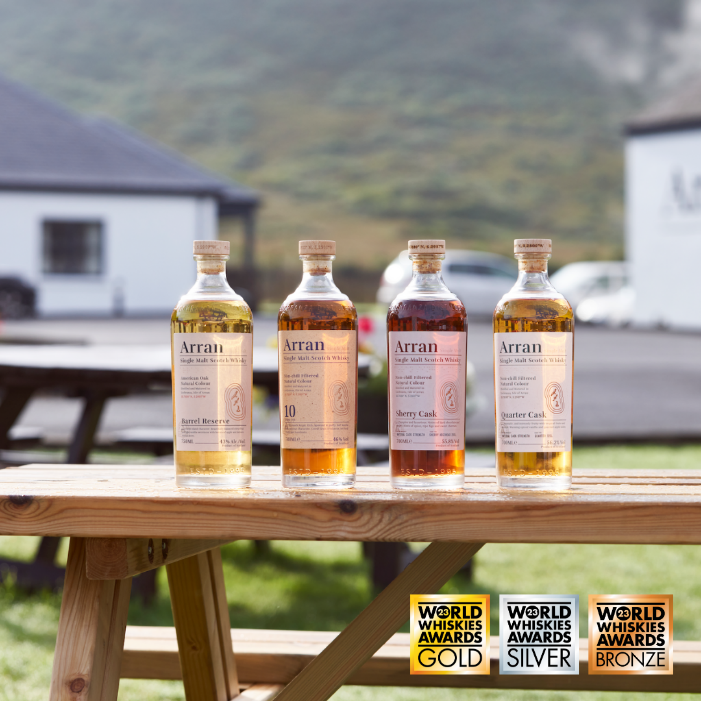 Our Sherry Cask 'The Bodega' Quarter Cask 'The Bothy' and Barrel Reserve were also successful in the World Whiskies Awards, dominating the Non Age Statement Island (Non-Islay) category winning Gold, Silver and Bronze respectively. A huge achievement for these three expressions which really form the building blocks towards our aged expressions and showcase perfectly our wood policy and balance of casks both at regular and cask strength.
On the island, we have taken a significant step towards making our Lochranza Visitor Experience more accessible and increasing our capacity further. A new washback extension and accessible entrance is under construction as we speak, and we expect to have it completed by late Spring next year. Whilst Distillery tours are currently suspended for now, limited edition and whisky and chocolate tastings are proving fabulous alternatives. The season has been as busy as ever for us and Tour Guide Sarah has been keeping us up to date with lots of beautiful festive photos like this one below.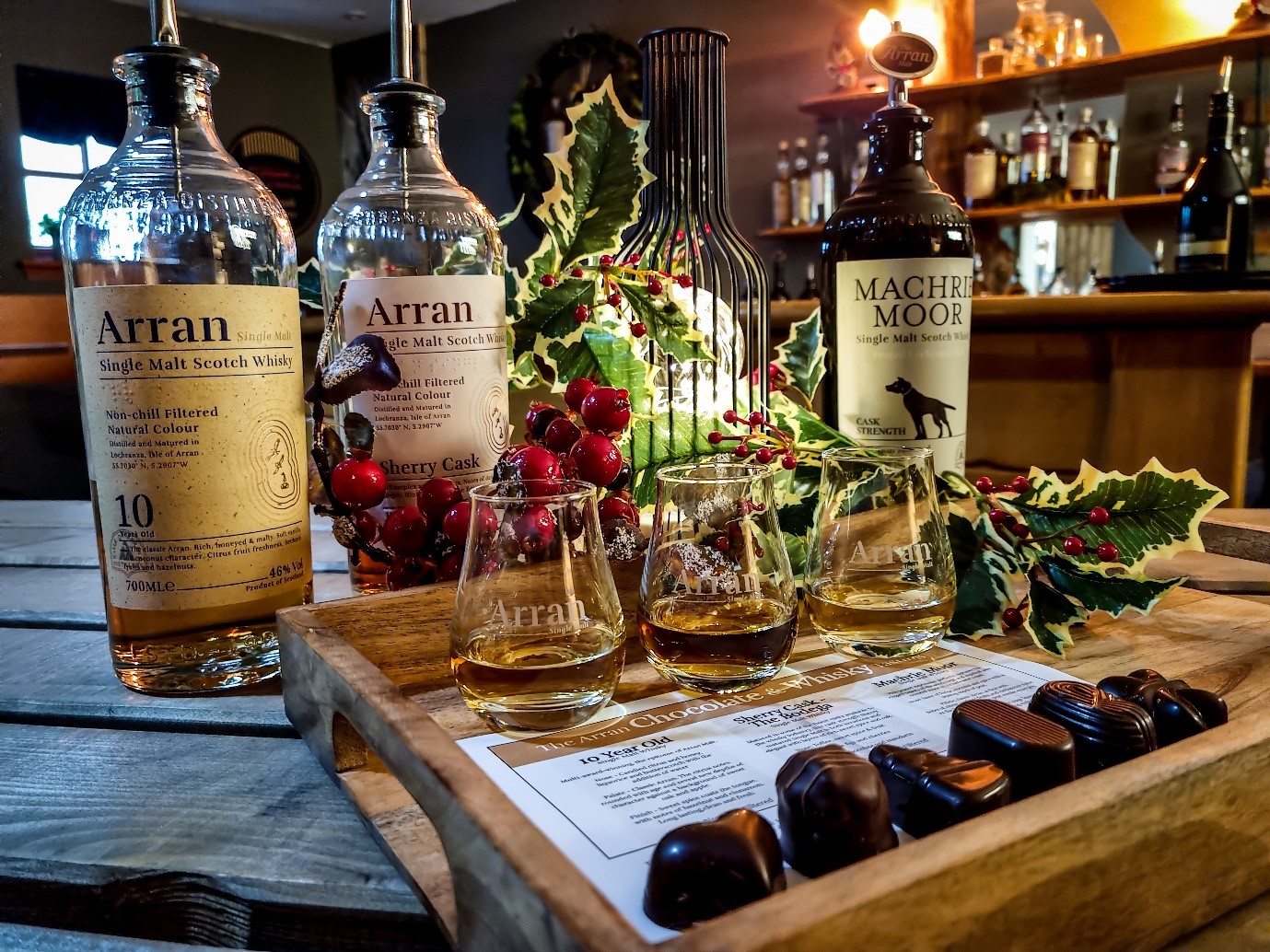 Our wider community as always plays an important part and this year we welcomed the Arran White Stag community to our sister distillery at Lagg for the first time for our annual Arran Whisky Festival Malt & Music. Our Festival has taken on a new dimension now, as we are able to partner with our Lagg Distillery. It was a great occasion which felt all the more special since many people had been planning a return visit to the island for a few years, their plans hampered by Covid and travel restrictions. In 2023 the Festival will return to Lochranza and we feel fortunate to have a wonderful worldwide community who enjoy coming to visit us and chose this particular weekend to enjoy the festivities.
This year our Brand Ambassador Mariella presented our Arran Single Malts at so many tastings both up and down the UK and much further afield. Some highlights for her have been a tour of The Whisky Shop all across the UK where not only did she present our Arran Single Malt but she was able to present Lagg Single Malt for the first time.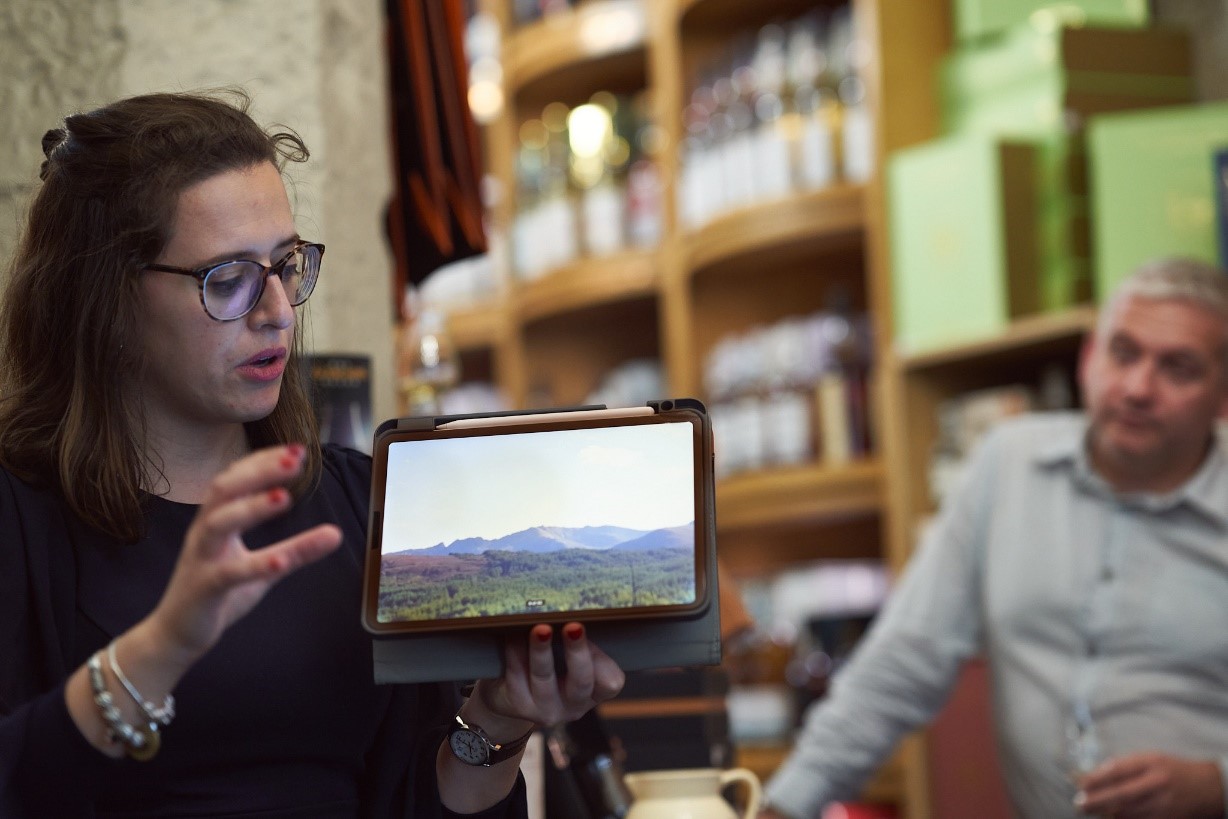 We're looking forward to another incredibly busy year in 2023 and we hope you'll join us. In the meantime we wish you a very Happy New Year!