3 Aug 2022
Archaeological Dig at Glenlivet Distillery
Recently, our Lochranza Distillery Tour Guide spent some time participating in a very special project run by The National Trust - an Archaeology Dig at Glenlivet Distillery Drumin. He has written an aticle on his experience which we are delighted to share with you.
Scott Bain – White Stag – Tour Guide Lochranza Distillery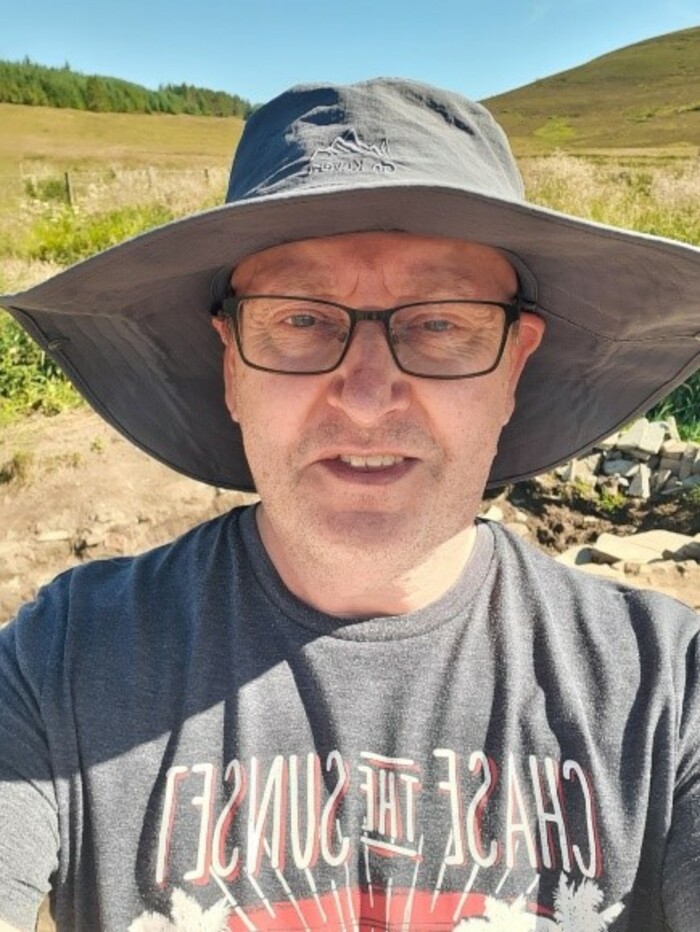 It was so great to catch up with many a fine and fellow White Stag at both Lagg and Lochranza Distilleries this year for the return of the Whisky Festival. On speaking with lots of you, I promised to keep you updated on a fantastic experience I've been lucky to participate in. I may not have been around a lot at the Festival this year but here is the reason why.
National Trust for Scotland – Archaeology Dig – Glenlivet Distillery Drumin
An opportunity arose to help out and support at the old site of the Glenlivet Distillery, one of Scotland's first whisky distilleries to be licensed after the 1823 Excise Act.
The dig at the site at Upper Drumin in Speyside (which is about 1km upslope from the modern distillery) has so far been very rich in artefacts. It dates from 1824 and the old distillery was first a farm which was then converted to a whisky production site by George Smith. Nothing of this distillery survived above ground after closure in 1859 apart from a chimney. George Smiths whisky was a success hence expanding and moving down the hill to its current site at Minmore.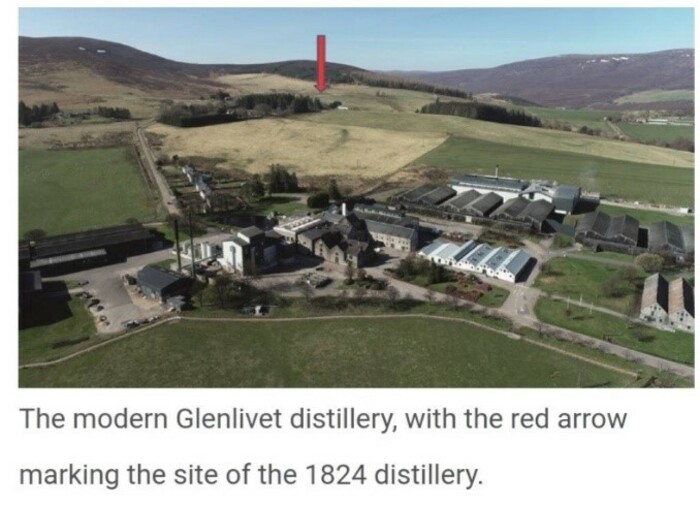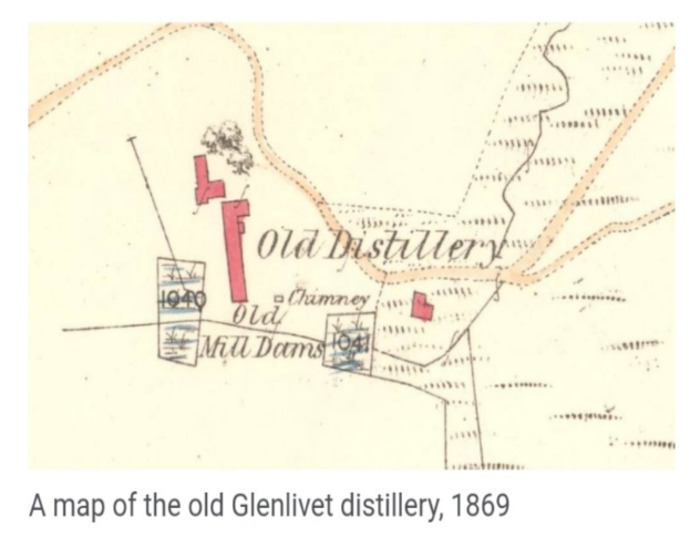 Finds and Artifacts
It's been amazing what's been uncovered so far and as I said the site is quite rich in artifacts. On hands and knees revealing each layer has been a real team effort but very much like the White Stag Community the team over the last 2 weeks has been fantastic.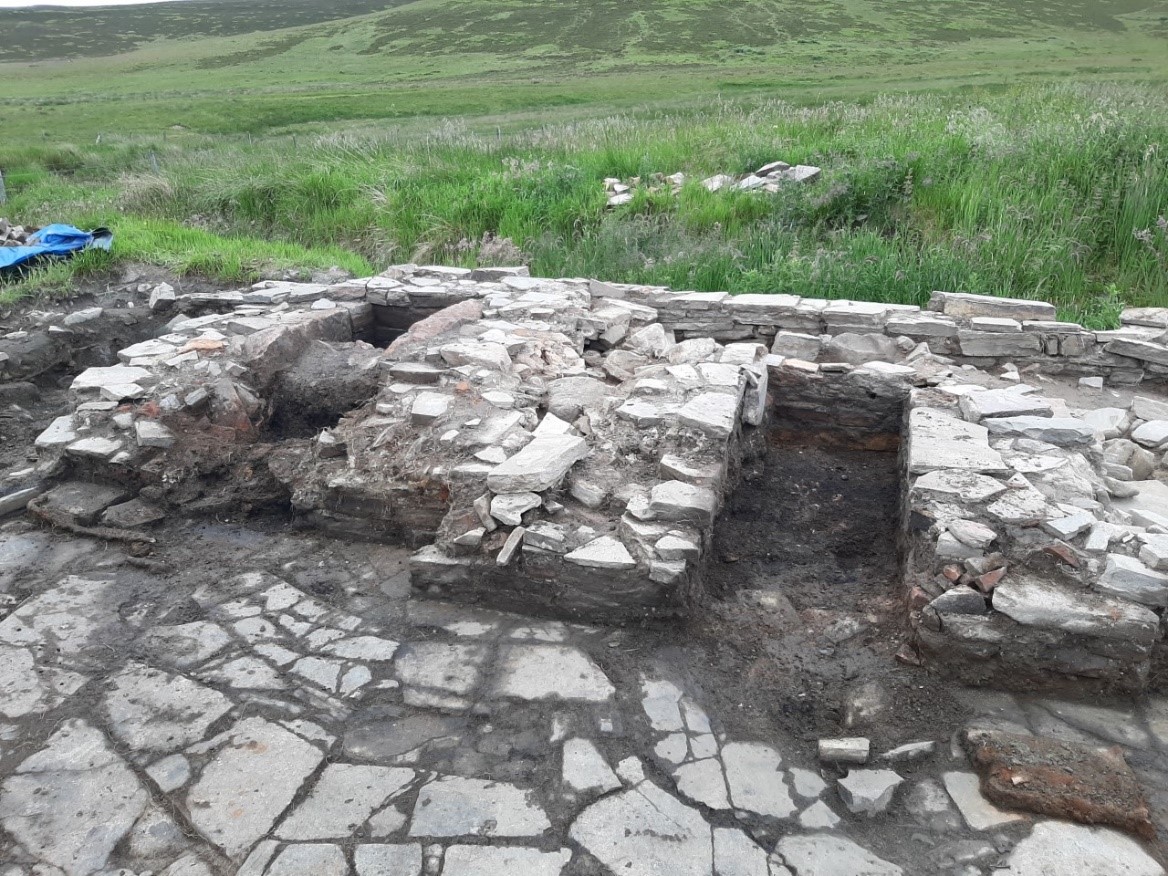 (Above) Uncovering the original fire pits which the Wash Still and Spirit Still would have sat on.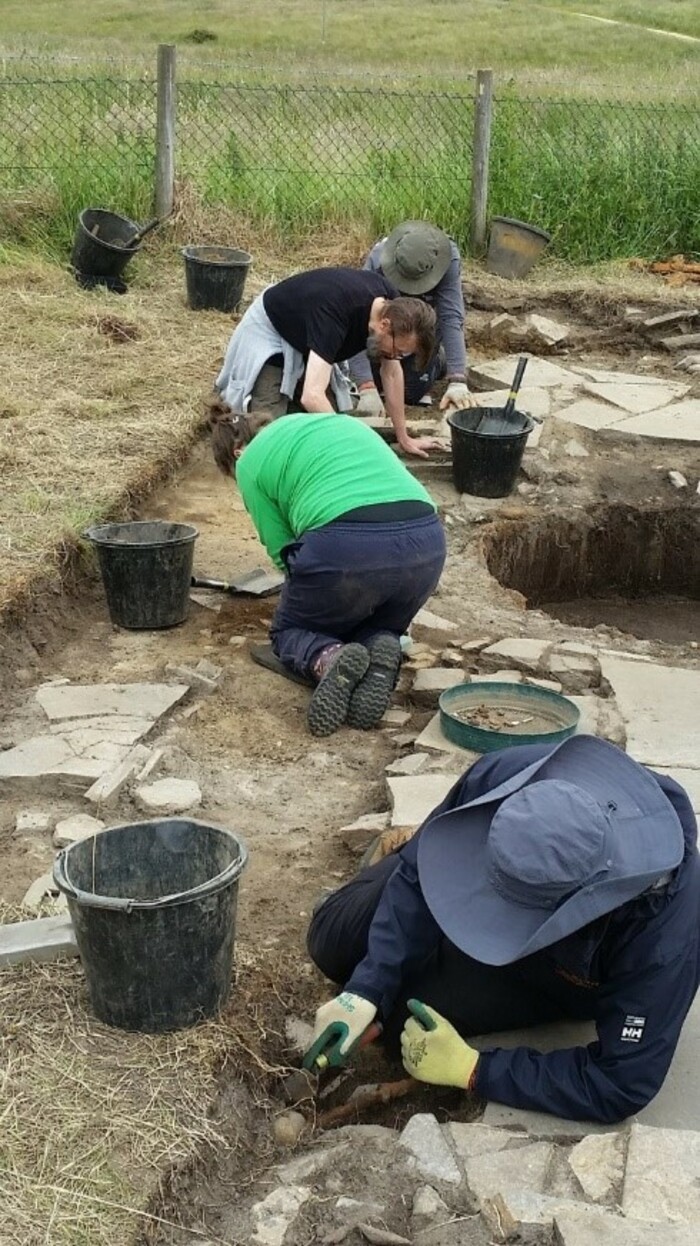 (Above) Myself in the foreground digging and cleaning with the original underback or spirit receiver (middle right)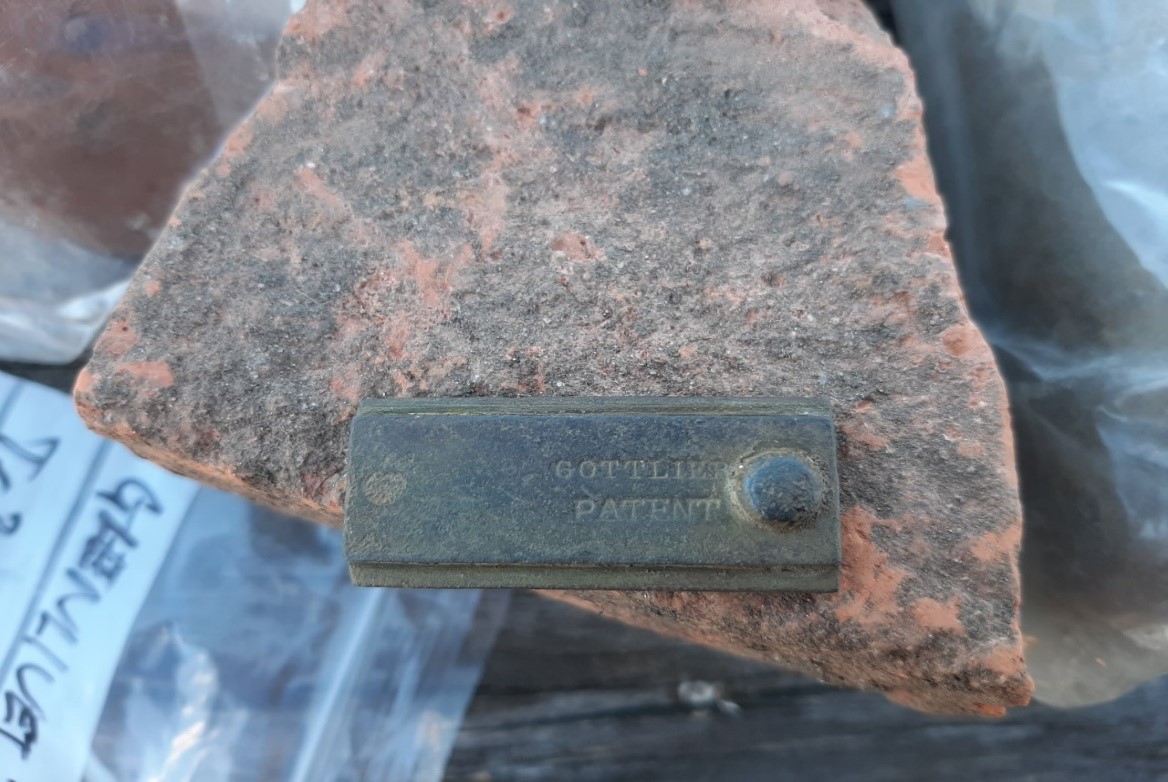 An absolute wonderful find was this Gottlieb Patent (1829) slide from an original Spirit Safe padlock which was used by Customs and Excise. The padlock contained an insert of paper which, if broken, would indicate that the lock had been tampered with.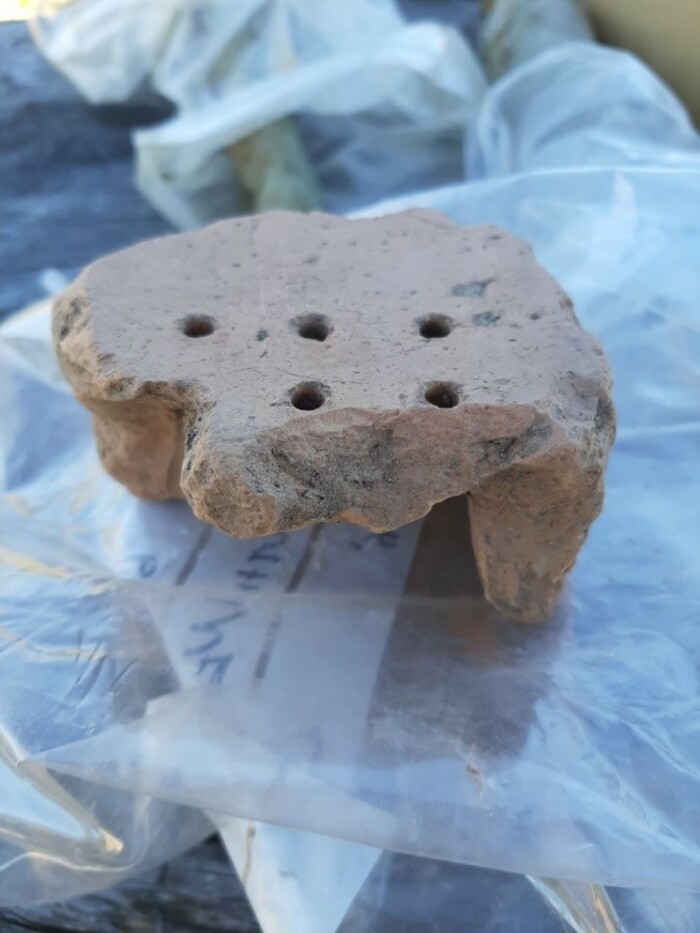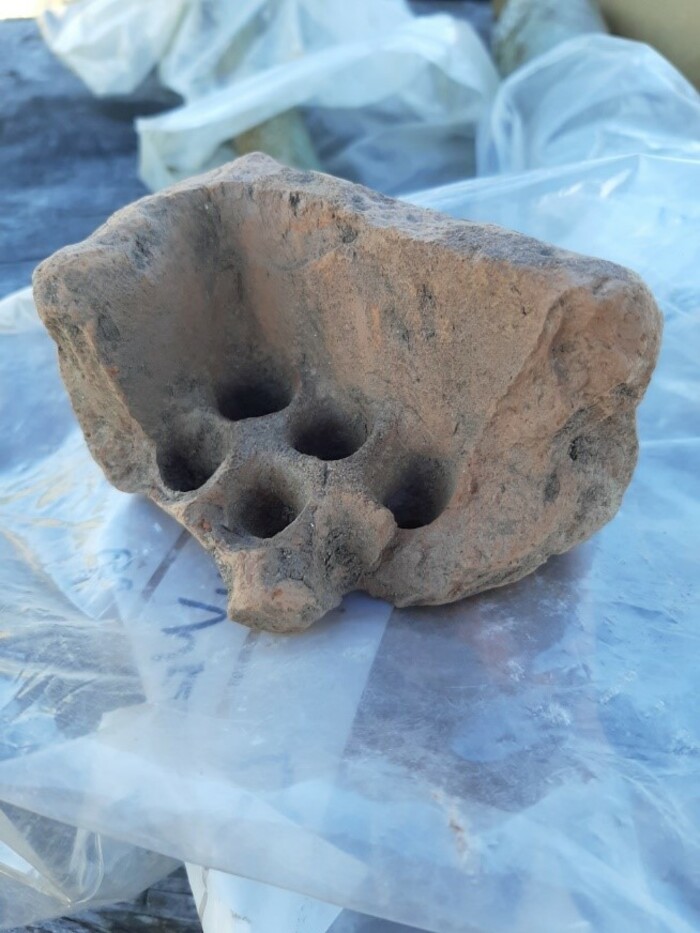 (Above two pictures) My favourite favourite finds were bricks from the original malt floor. So great to see them, hold them and visualise the barley siting on top with the air drying from below.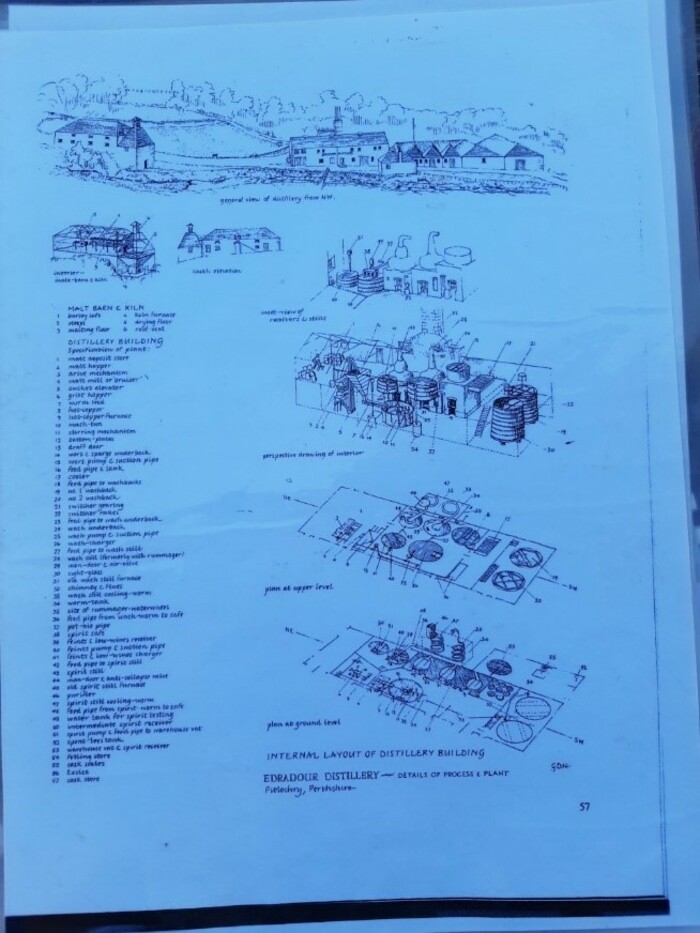 (Above) The diagram of the lovely Edradour Distillery gives a very good feel for what the original Drumin Glenlivet Distillery could have looked like.
Education and access to the local community is vital so team members spent a couple of days at 2 local primary schools. Two open days were held so the local community could come along, ask questions and see what we were doing.
Often on my tastings I will talk about my passion for whisky / distillery history and if I was lucky enough to come back in the next life, then I would love to be an archaeologist. Here I am and I know I have been so very lucky to spend time with the National Trust for Scotland Archaeology team. My journey will continue and I give thanks to the fantastic Arran Whisky team for allowing me and supporting me to follow my dream.