Buy a Whisky Cask
If you're a fan of The Arran Single Malt, you may be interested to know that we are able to offer people the unique opportunity to purchase selected casks of The Arran Single Malt. Casks of new spirit can be purchased and matured on our beautiful island for a number of years, giving you the perfect reason to come and visit us!
Would you like to own your very own Arran cask?
Every cask of whisky we make is unique - and now you can put your name on one. Buy a barrel or hogshead of new Isle of Arran spirit and we'll mature it for you on our beautiful island for your chosen number of years, then give you advice on where to have it bottled when the time is right. You could even come to visit your whisky during the long, slow years it spends ageing to perfection.
A splendid way to secure a personal supply of our award-winning whisky, a cask could also be a fine gift to mark a special occasion for an individual, business or organisation.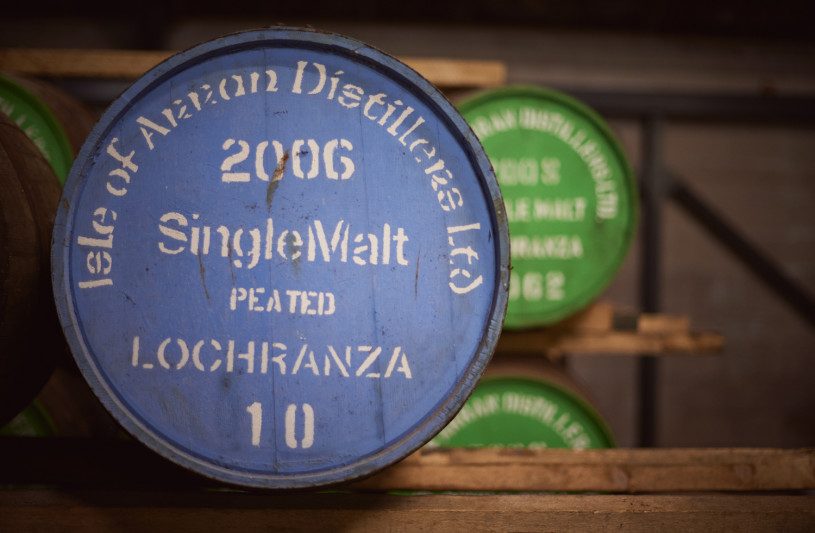 Lagg Whisky
You may also have heard that we are building a second distillery in Lagg at the South end of the Isle of Arran. The Lagg Distillery is due to open in the Spring of 2019. It is also possible to purchase a cask of new-fill Lagg Whisky, and become a member of our exclusive Lagg Cask Society. Please visit www.laggwhisky.com for more information on purchasing a cask of Lagg Whisky. You can also contact Corrie Morland on corrie@arranwhisky.com for any further information you need or questions you may wish to ask. Please do not fill in the form below, this is for Arran Whisky casks only.
All the costs associated with purchasing a cask of new fill spirit from The Isle of Arran Distillery can be found here.