Our Distillery
Production began at our first distillery in beautiful Lochranza almost 25 years ago. Many other locations were considered at the time, but the proximity to Loch na Davie provided us with a rather special source of fresh water for distilling. We knew this would hold us in good stead in the years to come. Our second distillery opened in the south of the island last year at Lagg, where we make a very unique style of peated single malt.
Visit Us
We pride ourselves on the warmth of our island welcome. Our proudest moment was winning the ASVA award for Best Visitor Attraction in 2018 (Association of Scottish Visitor Centres) a huge accolade for our team. We all value our place within our award-winning team and guarantee a wonderful, personal welcome to our home. As well as tours, our CASKS Cafe is an excellent place to relax and enjoy a well-earned coffee, or indeed something stronger. We support Visit Scotland's 'Taste our Best' initiative, showcasing the very best of local island produce. Why not come visit us and see for yourself?
Unfortunately, since 19th March both of our Lochranza and Lagg Visitor Centres have been closed, due to the COVID-19 outbreak. We will be closed until further notice.
At the moment, our teams in Lochranza & Lagg are much smaller and our dates for re-opening each site are not yet confirmed. As such, we are not able to answer enquiries regarding bookings for later this year or plan any tour bookings. We hope to be able to do that soon, so please check here for updates.
You can read more about this here.
As one of the few independent distilleries in Scotland - and one that proudly follows traditional practice - we promise a particularly fascinating experience. Check our opening hours.
Learn about the art of whisky making from professional guides, see where we make all of our whiskies and at the end of the tour enjoy a dram or two. Tours are suitable for whisky lovers and those new to Scotland's finest export.
What makes our whiskies special is simply the quality of the water on Arran, the quality of the barley we select and the skill of our talented distillers to combine the two.
Our CASKS Cafe is part of Visit Scotland's 'Taste our Best' initiative and is the perfect place to enjoy our island hospitality.
Production Director
James MacTaggart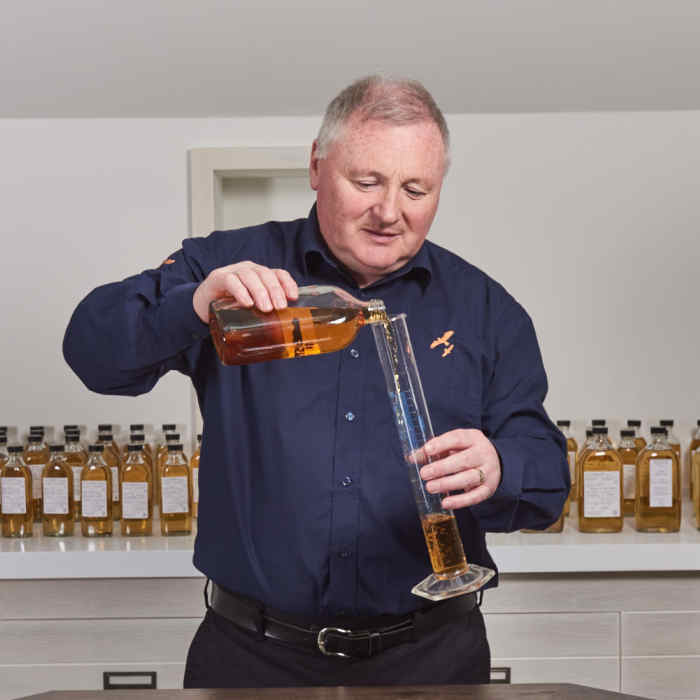 Production Director
James MacTaggart
James safeguards and protects the outstanding quality of our Single Malt. Not much gets past the watchful eye of James as he carefully monitors each and every cask we produce.
Stillmen
Stuart Gast, Gordon Bloy, John McMullen, Ryan Wilson, Mhairi Hartley, John Dowens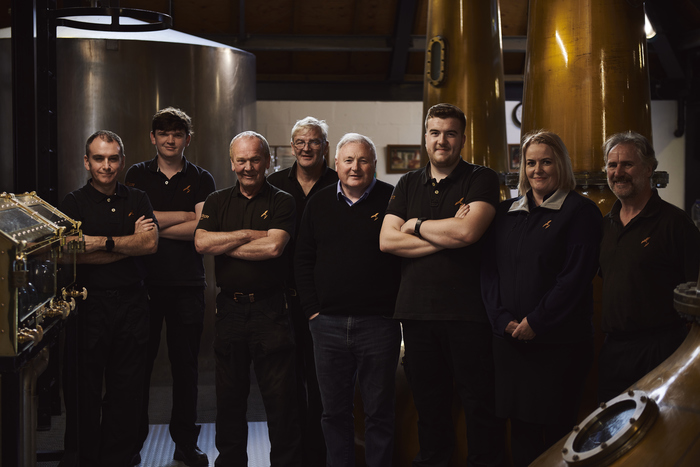 Stillmen
Stuart Gast, Gordon Bloy, John McMullen, Ryan Wilson, Mhairi Hartley, John Dowens
Our Stillmen work tirelessly to make sure that every step of the whisky making process goes smoothly and that there is no compromise on the excellent quality spirit that we produce. With great humour and dedication, these guys are at the heart of our operations in Lochranza. Mhairi, our Distillery Admin Assistant, keeps them all in line!
Very informative & entertaining tour & tasting. Helpful & friendly staff. Wonderful whisky-14 year recommended! Excellent quality & range of food in cafe. Good range of products in shop. Definitely worth a visit!
Karen W from Switzerland (courtesy of Trip Advisor)