Visit Us
There's something magical about the alchemy of whisky making, and there's no better way to appreciate it than by visiting a distillery.
As one of the few independent distilleries in Scotland - and one that proudly follows traditional practice - we promise a particularly fascinating experience. We pride ourselves on offering the warmest of welcomes to our home village.
We are delighted to confirm that our Lochranza & Lagg Visitor Centres will be welcoming visitors again from 26th April. Our Visitor Centre shops and takeaway cafes will be open first of all, followed by tastings from 17th May onwards. Please read more about our re-opening plans here. We can't wait to welcome you back!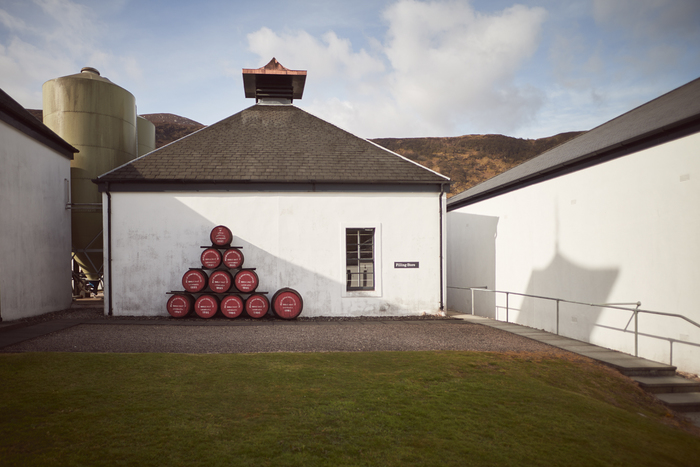 Opening Times
Please note that our Lochranza Visitor Centre gift shop is re-opening on 26th April 10am - 4.30pm. From that date, takeaway will also be available from our downstairs coffee bar. From 17th May, CASKS Cafe will re-open 10am - 4.30pm and 3 tastings will be available daily.
Monday to Friday: 10am - 4.30pm
Saturday: 10am - 4.30pm
Sunday: 10am - 4.30pm
Lovely people, lovely tour lovely food. Can't rate it highly enough, it's an absolute must if you're on Arran. The tour around the distillery is top notch and the cafe is both reasonably priced and tasty.
Lewis M, November 2019, Trip Advisor