VAT Invoicing
We are now able to offer a VAT invoice at point of sale.
Customers wishing a VAT invoice for their purchase should 'tick' the box labelled 'please send me a VAT invoice' before moving on to the payment page.
This box is found immediately below the delivery address, mobile telephone number and delivery instructions section as below;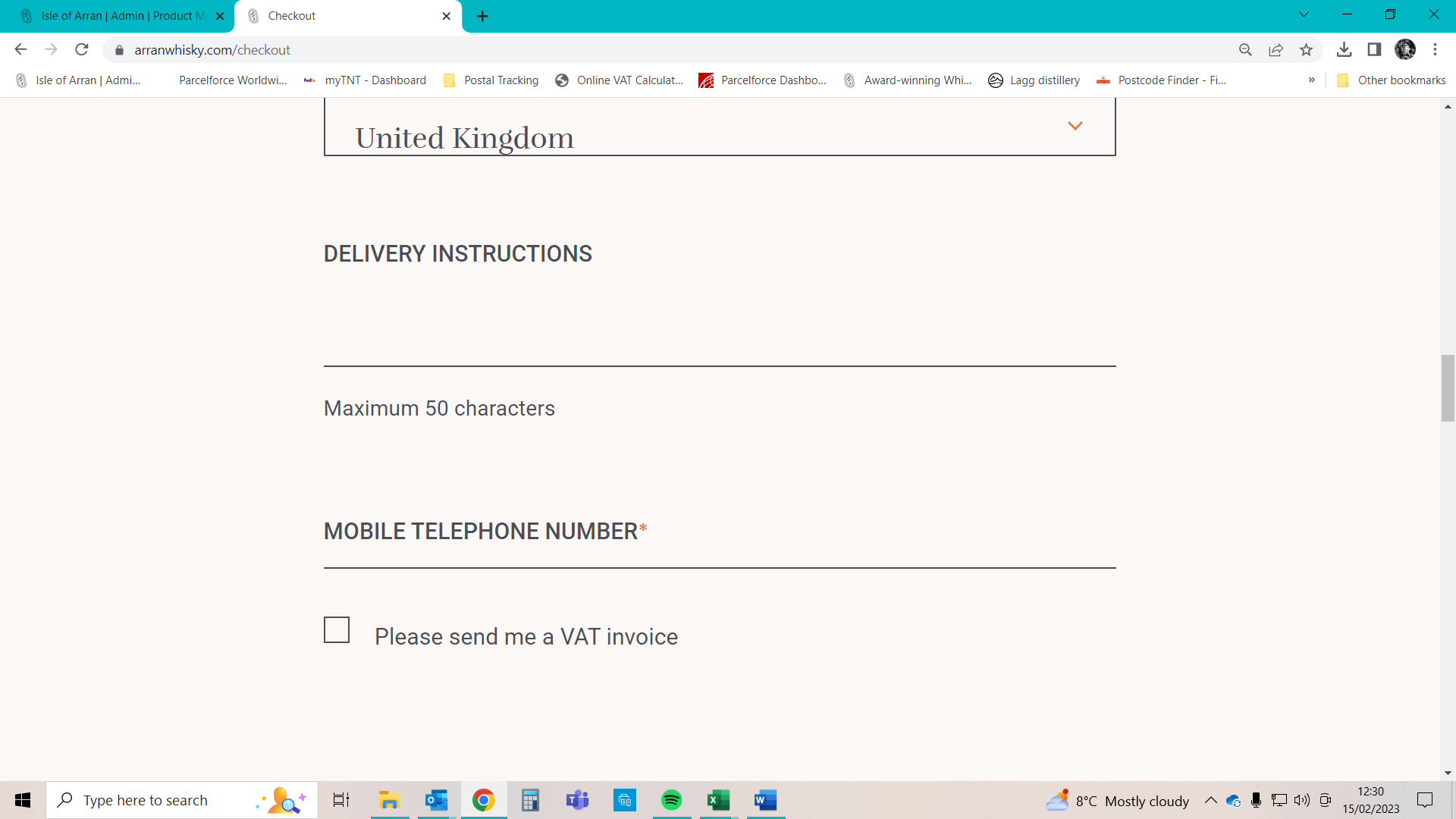 As this self service is now available to anyone making an on-line purchase, from April 1, 2023 we will no longer provide VAT invoices on email/telephone request.