Lochranza Blended Whisky
This exceptional blend has the acclaimed Arran Single Malt at its heart.
This is a subtle, smooth blend, with the delicate aroma of the sea and a lingering spicy finish. A brand new label was designed in 2015 featuring stunning original artwork by artist Sandra Graham on the label. We are proud to present such an excellent quality whisky bearing the name of our home village.
Appearance

Deep Gold

Aroma

Fresh, citrus

Taste

Spice, Charred Oak, Smoke.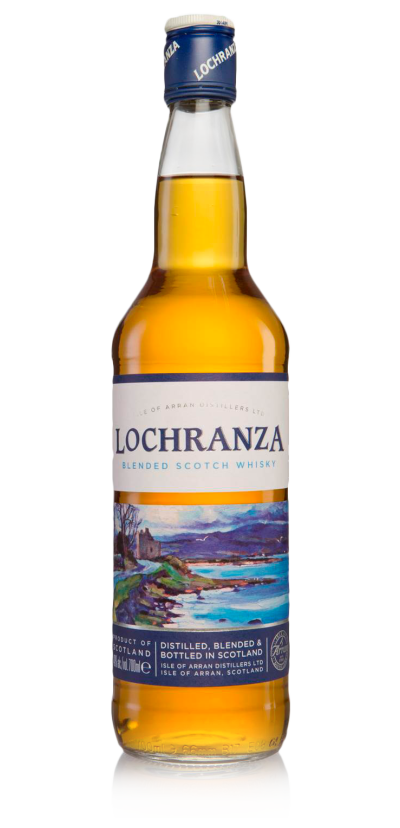 £18.99