30 Oct 2019
White Stag Fifth Release - Coming soon!
We are delighted to announce that the White Stag Fifth Release is coming very soon!
We would like to thank our 2019 White Stag Tasting Panel members once again for their dedicated participation, impressively impressive tasting notes and enthusiasm for the White Stag community as a whole.
The key details of this year's bottling are:
Cask types: a small batch bottling of 4 ex-Sherry Hogsheads.
Age of whisky: 9 years old
ABV: 57.1%
Number of bottles available: 915
Available: Wednesday 13th November 2019.
RRP: £120 excluding P&P
Limit per person: Strictly 1 bottle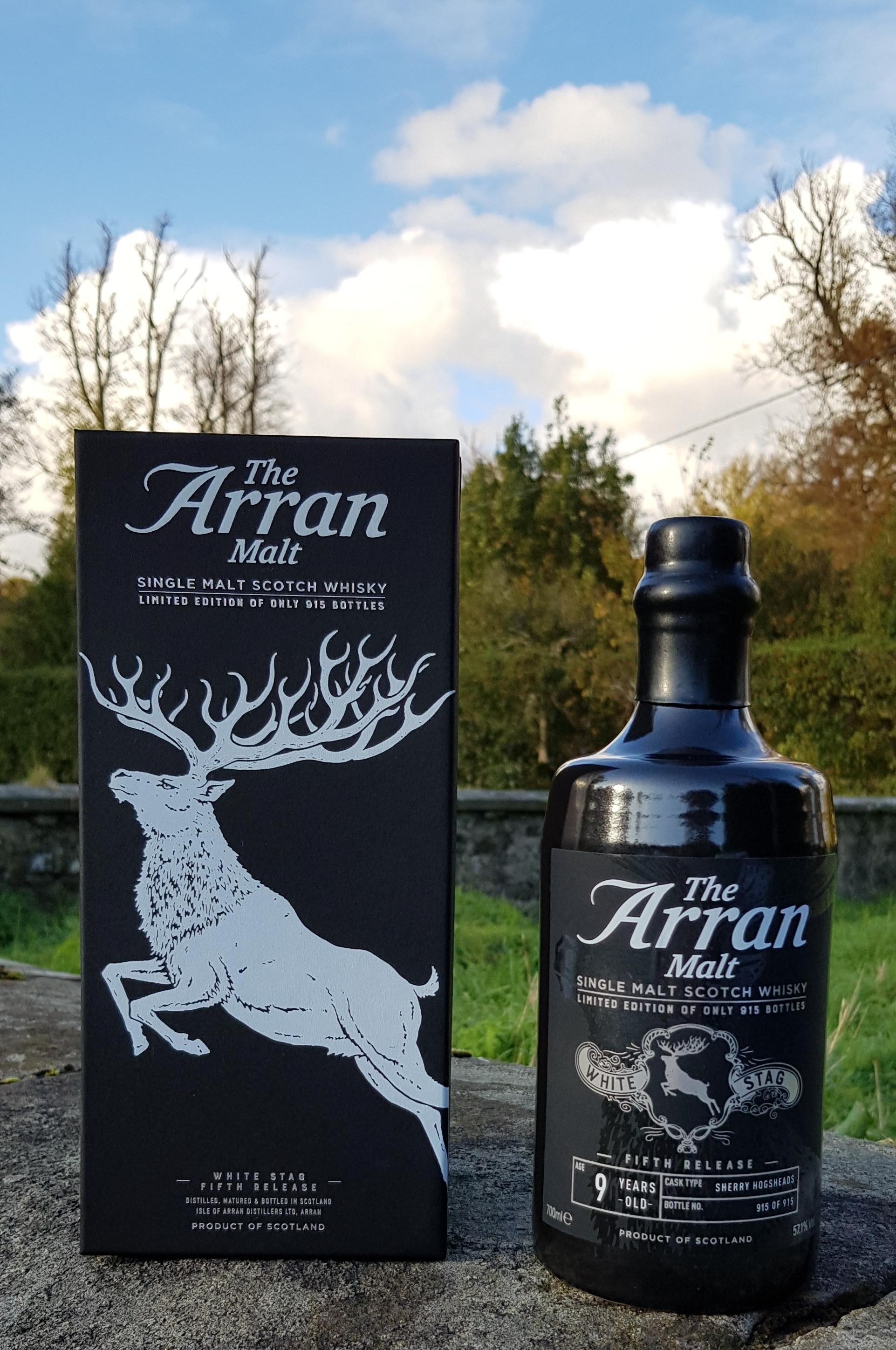 Important things to note:
This whisky is an online exclusive and will be sold in the Limited Edition section of our web shop. You can find this section in the left hand column of our homepage. The bottle will be sold on a first come first served basis, to signed in White Stags only, and there will no opportunity to place a pre-reservation. It is not available to purchase over the telephone or at our Visitor Centre. Please do not call our Visitor Centre or our Stirling office and ask to reserve a bottle in advance or purchase one over the telephone as unfortunately our team there will be unable to do this for you.
The sale will take place on Wednesday 13th November at 10am GMT. If you are signed up to our White Stag community, you will have received an e-mail from us with a special edition of our e-mail newsletter, the 'White Stag Gazette' letting you know of the date and time of the sale. We will not publish the date and time anywhere else other than on this web page, in that e-mail and in our private White Stag Facebook group. If you're a signed up White Stag you can join the Facebook group HERE . If you're not sure if you're signed up as a White Stag, please e-mail whitestag@arranwhisky.com and we will check for you.
You must be signed in as a White Stag on the day of purchase in order to access the bottle. We would advise you to sign in to your account and remain so in advance of the sale date and time. Our website may run more slowly on the morning of the sale making it more difficult for you to login.
This is a community bottling for enthusiasts of Arran Whisky. There are only 915 bottles available for our whole community of White Stags so it is impossible for each and every member to purchase a bottle. Please respect the spirit in which this bottling is made. We have a strict policy of one bottle per White Stag. We will not send more than one bottle to the same person at the same address and reserve the right to refund any purchases not adhering to this.
Unfortunately we are not able to ship our whisky to every country worldwide due to customs restrictions. Excluded countries include the US, Canada, Switzerland and Australia. Please bear this in mind before entering our web shop to purchase. For a full list of countries that we do ship to, please look at our Delivery Information page in advance to make sure we can ship to you.
Our web shop will be extremely busy on the day of the sale and bottles are likely to sell out extremely quickly. Our web site is well supported, however, as with any web site which experiences a large volume of traffic hitting it simultaneously, we may experience slow or intermittent service. If this does happen, please be patient – we will be in the background making sure we deal with any problems that do arise.
Our web shop has a basket timer which means that once you successfully put your bottle in your basket, you have 15 minutes to check out and pay for your whisky. In the first few minutes of the sale, the bottles may all be placed in baskets all at once. If you allow some time, some of the baskets may time out and release stock back into the shop for new purchasers. Please bear this in mind and do keep trying.
Please bear in mind that as there will be a high amount of traffic and that our webpage may be busy and running slow, adding extra items to your basket may mean that you surpass the 15 minute time limit and your bottle of White Stag may, therefore, time out from your basket. Please ensure that you remain aware of the amount of time that has passed since you started processing your order to ensure you are not disappointed.
Please allow 15 - 20 days after purchase for the delivery of your bottle to allow us to make sure that all orders are correctly and safely packed. We are a very small team and wish to ensure that your bottles are correctly registered and arrive with you safely.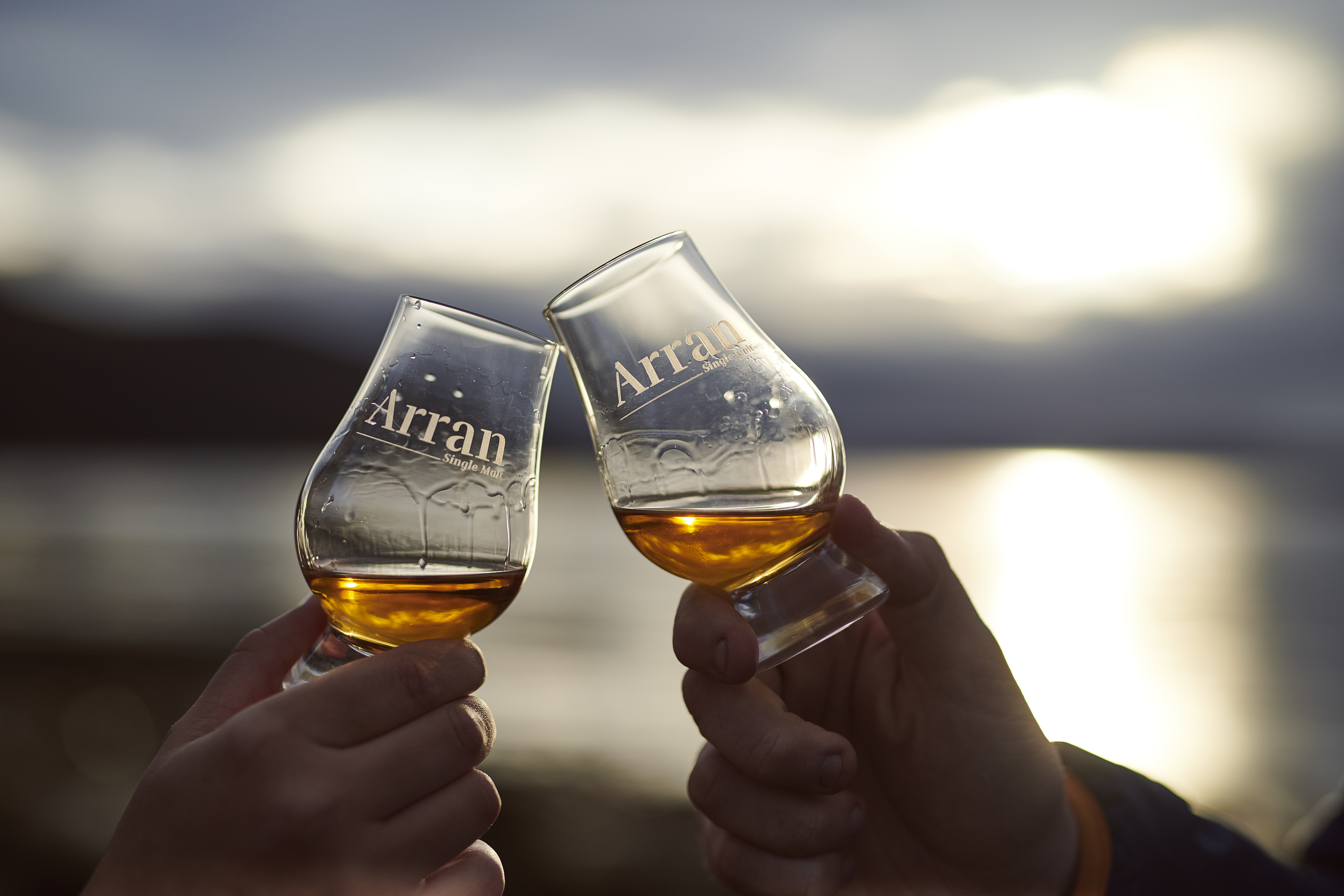 We are delighted with this year's special release and appreciate all of the time and effort that the White Stag tasting panel have put into the sampling and choosing of this bottling. We sincerely hope that any disappointment on sale day does not spoil the intention of the bottling in any way.
Here is an advanced look at the final tasting note, complied from the observations of the tasting panel members:
Nose: Freshly baked bread, warm spiced tropical fruits and a soft hint of mandarin. A promise of creamy butterscotch and vanilla balanced oak.

Palate: The strength sits quietly in the background, allowing the complexity of the flavours to come to the fore. Gingerbread mingles with honey and caramel, and richer notes of figs and cherries also become apparent. Beautifully balanced with just the right touch of oak and spice to give it a truly gourmet mouthfeel.

Finish: The reassuringly familiar taste of Arran. Mouthwatering notes of dark fruit and sweet spices give way to intense licorice and cloves, finishing on roast coffee beans, raisins and dark chocolate. An intense beam of flavour fades into a gorgeous afterglow, evoking memories of the magical warehouses in which this whisky matured. Unforgettable and thoroughly satisfying.