10 Oct 2018
White Stag Fourth Release - What you need to know!
We are delighted to confirm that the White Stag Fourth Release is nearly ready for release! We would like to thank our 2018 White Stag Tasting Panel members once again for their participation in bringing this whisky to bottle and being such a willing and able bunch of whisky enthusiasts.
Here are the details of this year's community bottling:
Cask types: a marriage of four Bourbon Barrels from 2008.
Age of whisky: 10 years old
ABV: 55.4%
Number of bottles available: 875
Available: Tuesday 6th November at 11am UK time
RRP: £125 excluding P&P
Limit per person: Strictly 1 bottle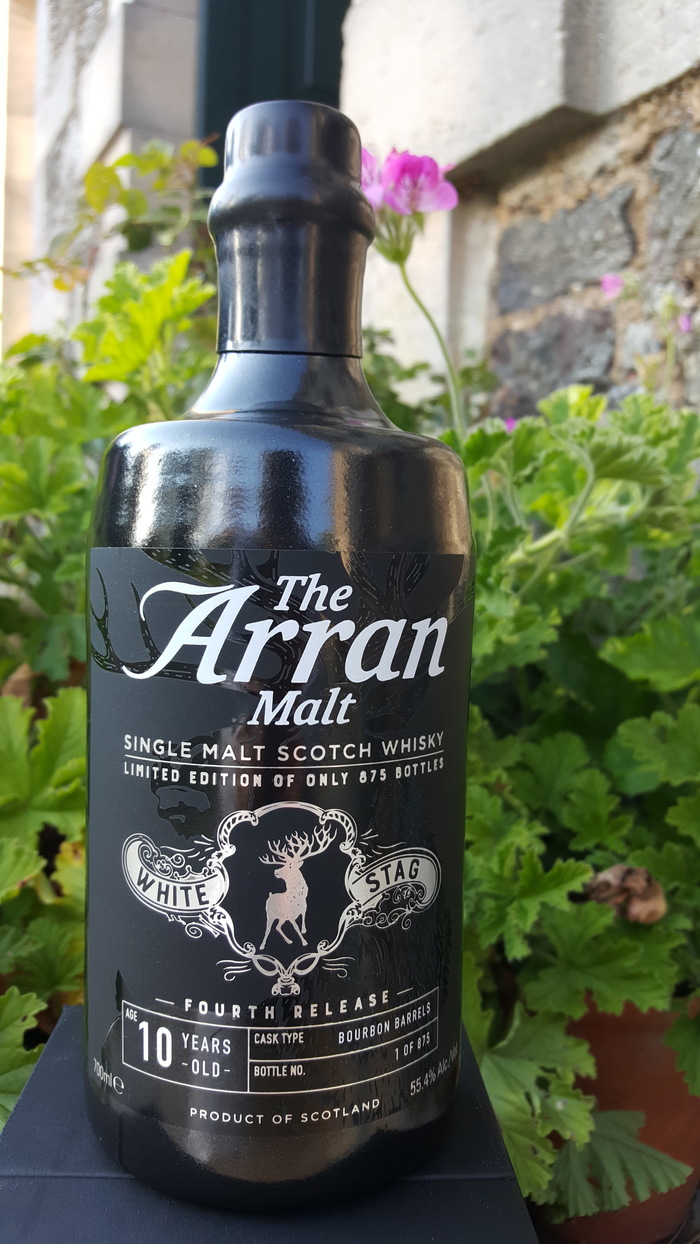 Important things to note:
This whisky is an online exclusive and will be sold in the Limited Editions section of our web shop. You can find this section in the left hand column of our homepage. The bottle will be sold on a first come first served basis, to signed in White Stags only, and there will no opportunity to place a pre-reservation. It is not available to purchase over the telephone or at our Visitor Centre. Please do not call our Visitor Centre or our Stirling office and ask to reserve a bottle in advance or purchase one over the telephone as unfortunately our team there will be unable to do this for you.
The sale will take place on Tuesday 6th November at 11am. If you are signed up to our White Stag community, you will have received an e-mail from us with a special edition of our e-mail newsletter, the 'White Stag Gazette' letting you know of the date and time of the sale. We will not publish the date and time anywhere else other than on this web page, in that e-mail and in our private White Stag Facebook group. If you're a signed up White Stag you can join the Facebook group HERE . If you're not sure if you're signed up as a White Stag, please e-mail jaclyn@arranwhisky.com who will check for you.
You must be signed in as a White Stag on the day of purchase in order to access the bottle. We would advise you to sign into your account and remain so in advance of the sale date and time. Our web site may run more slowly on the morning of the sale making it more difficult for you to login.
This is a community bottling for enthusiasts of Arran Whisky. There are only 875 bottles available for our whole community of White Stags so it is impossible for each and every member to purchase a bottle. Please respect the spirit in which this bottling is made. We have a strict policy of one bottle per White Stag. We will not send more than one bottle to the same person at the same address and reserve the right to refund any purchases not adhering to this.
Unfortunately we are not able to ship our whisky to every country worldwide due to customs restrictions. These countries include the US, Canada, Switzerland and Australia. Please bear this in mind before entering our web shop to purchase. For a full list of countries that we ship to, please look at our Delivery Information page in advance to make sure we can ship to you.
Our web shop will be extremely busy on the day of the sale and bottles are likely to sell out extremely quickly. Our web site is well supported, however, as with any web site which experiences a large volume of traffic hitting it simultaneously, we may experience slow or intermittent service. If this does happen, please be patient – we will be in the background making sure we deal with any problems that do arise.
Our web shop has a basket timer which means that once you successfully put your bottle in your basket, you have 15 minutes to check out and pay for your whisky. In the first few minutes of the sale,the bottles may all be placed in baskets all at once. If you allow some time, some of the baskets may time out and release stock back into the shop for new purchasers. Please bear this in mind and do keep trying.
Please allow 15 - 20 days after purchase for the delivery of your bottle to allow us to make sure that all orders are correctly and safely packed. We are a very small team and wish to ensure that your bottles are correctly registered and arrive with you safely.
This is a community bottling and the tasting panel members have put a lot of effort and care into choosing it. We sincerely hope that any disappointment on the day will not spoil the intentions of this bottling. If you are not successful in purchasing the bottle on the day, there are many more excellent casks in our warehouse of a similar pedigree and there will be ample opportunities to taste/purchase these in the very near future.
Here is the advance tasting note, compiled from notes made by the panel members:
Nose: Immediate tropical fruits on the nose with notes of peach, ripe banana and melon apparent. Beautifully balanced with a delicate aroma which promises a depth of sweetness to follow. Intriguing and exciting.

Palate: Strikingly full bodied yet quietly powerful. Initial fruity notes develop in intensity as honey and vanilla notes start to emerge more dominant. The combination of fruit and sweetness develops to confectionary and with a drop of water remains intense, with a buttery and creamy mouthfeel.

Finish: Incredibly long lasting and memorable. The fruit cocktail notes remain long after the last sip has been taken. This dram is reminiscent of favourite childhood memories in a sweet shop - magical memories come back of brightly coloured sweets, barley sugar and vanilla caramels. A true example of the distiller's craft which shows skill, balance, and a beautiful interaction with the cask.