17 May 2018
The Perfect Distillery Tour on Arran
Our Distillery & Visitor Centre on the Isle of Arran, in Lochranza, provides opportunity for both tourists looking to try something different during their visit to Arran and whisky enthusiasts alike to have the perfect day out.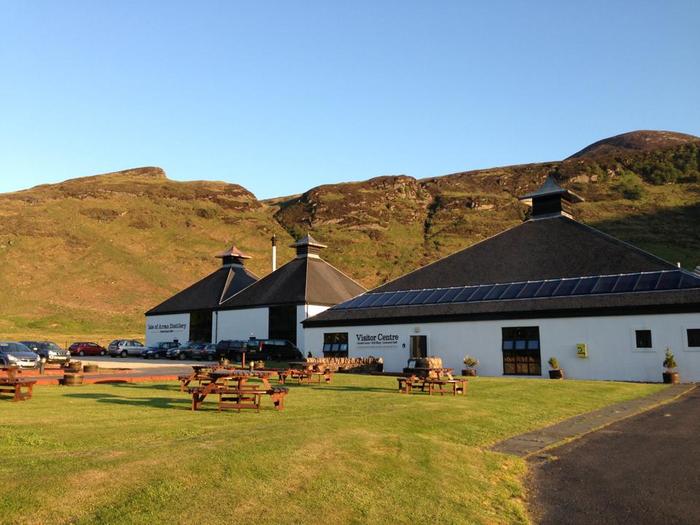 For people who wish to try a dram or two, the island offers excellent, user friendly public transport links which travel the picturesque landscape all the way from the port village of Brodick to Lochranza, meaning that no matter where you stay, we are only a short bus journey away. Catching the 10:55am bus from Brodick allows for an 11:35am arrival at the visitor centre. This allows more than enough time for a quick coffee at our brand new downstairs Snack Bar before the 12:00pm tour begins.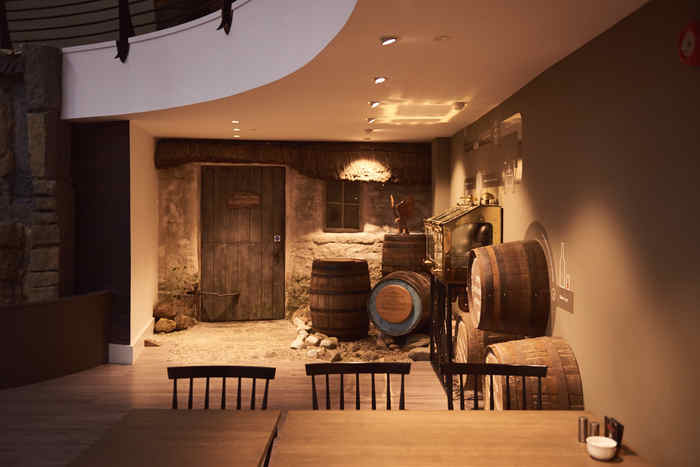 Tours are often made up of both whisky enthusiasts and newcomers, meaning that all of our tour guides adapt their tour to the specific group; they are never exactly the same! And anyone who has ever experienced a tour with one of our guides will agree that their enthusiastic and friendly manner allows for a new and enjoyable insight into the nature of our Arran Malt each time. Find out more about the whisky distillery tours that are on offer, and book in advance to avoid missing out.
All of our tours last approximately an hour, meaning that following the 12:00pm tour, there is time to enjoy lunch in our wonderful Cask Café before the 2:00pm Tutored Whisky Tasting begins. The Tutored Tasting allows you to try 4 drams from our extensive range, guided by one of our knowledgeable guides. Many of these expressions are also available for purchase in our beautifully stocked gift shop. Following the tutored tasting, there is half an hour remaining to browse your options from within the gift shop, or grab an additional cup of coffee, before making the return journey on the 3:40pm bus to Brodick.
Additionally, with more ferries now running for the summer season, it is even possible to visit the island for a day! However, we always advise that an overnight stay allows you to explore more that the island has to offer and really get to know the beauty of the Isle of Arran.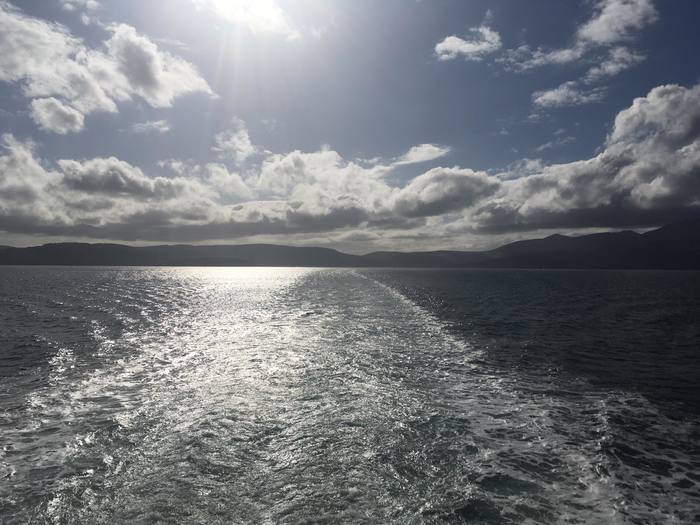 Ferries run on a fairly regular basis but keeping to the above timings, the 9:45am ferry from Ardrossan would set you up perfectly for the day and allow you to return to the mainland on the 4:40pm ferry.