19 Feb 2018
World Whiskies Awards 2018
Some great news came in to Arran HQ last week in the form of some bright, shiny awards! The winners of Round One of the World Whiskies Awards were announced and we were delighted to see some of our core range whiskies included in the line-up of winners!
Arran 18 year-old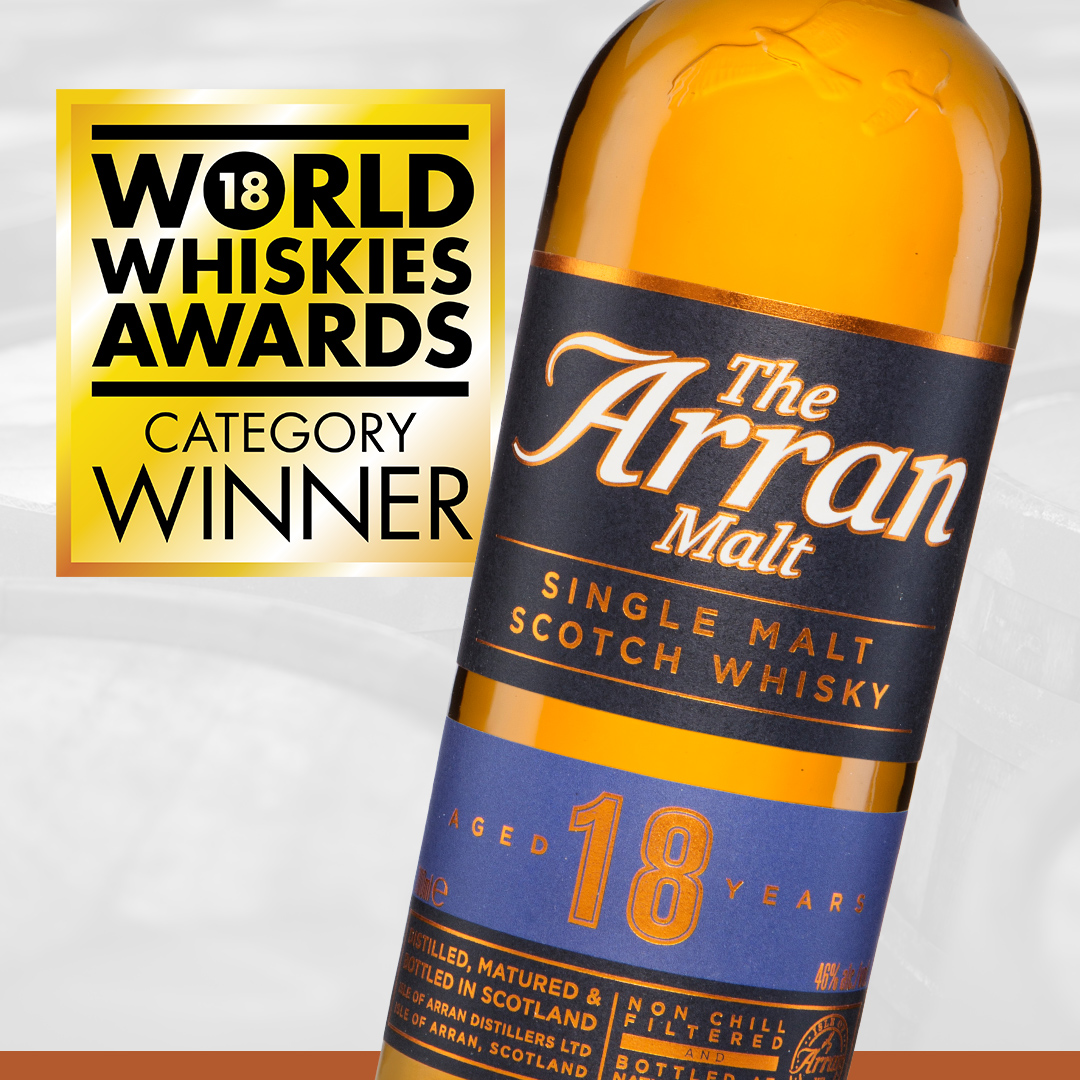 Our Arran 18 year-old came out top in the 'Islands aged 13-20 years old' category. A pretty broad category and one that we are proud to top of and an accolade that suggests that we can no longer be considered the 'new kid on the block' . Our oldest age statement to date shows just how far our whiskies have come and that our quality is second to none.
Read more about our 18 year-old here.
Quarter Cask - The Bothy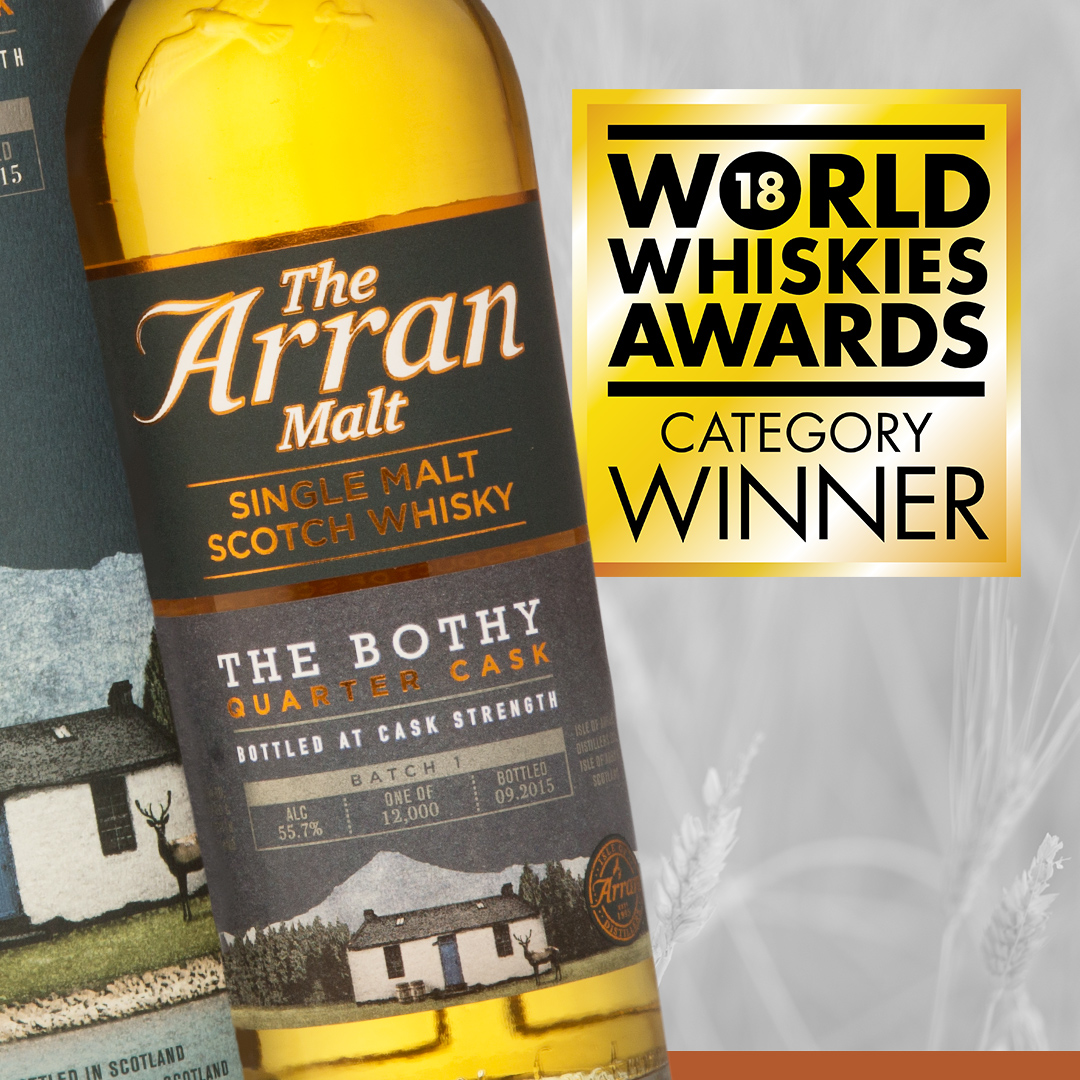 Anyone who tries this usually falls under its spell, and the judging panel in this instance were no different. With the fresh, citrussy quality well known from the Arran Malt range, this cask strength expression matured partly in small quarter casks has an intensity of sweetness and spice that really intrigue and delight. This was the winner in the 'Islands - No age statement' category. The liquid in the bottle is around 8 years old. Just goes to show that age does not need to be a barrier to excellent quality and taste, and that by setting aside any reservations you may have linked to the age on a bottle, you can very often be quietly surprised!
Read more about Quarter Cask - The Bothy here.
Arran 10 year-old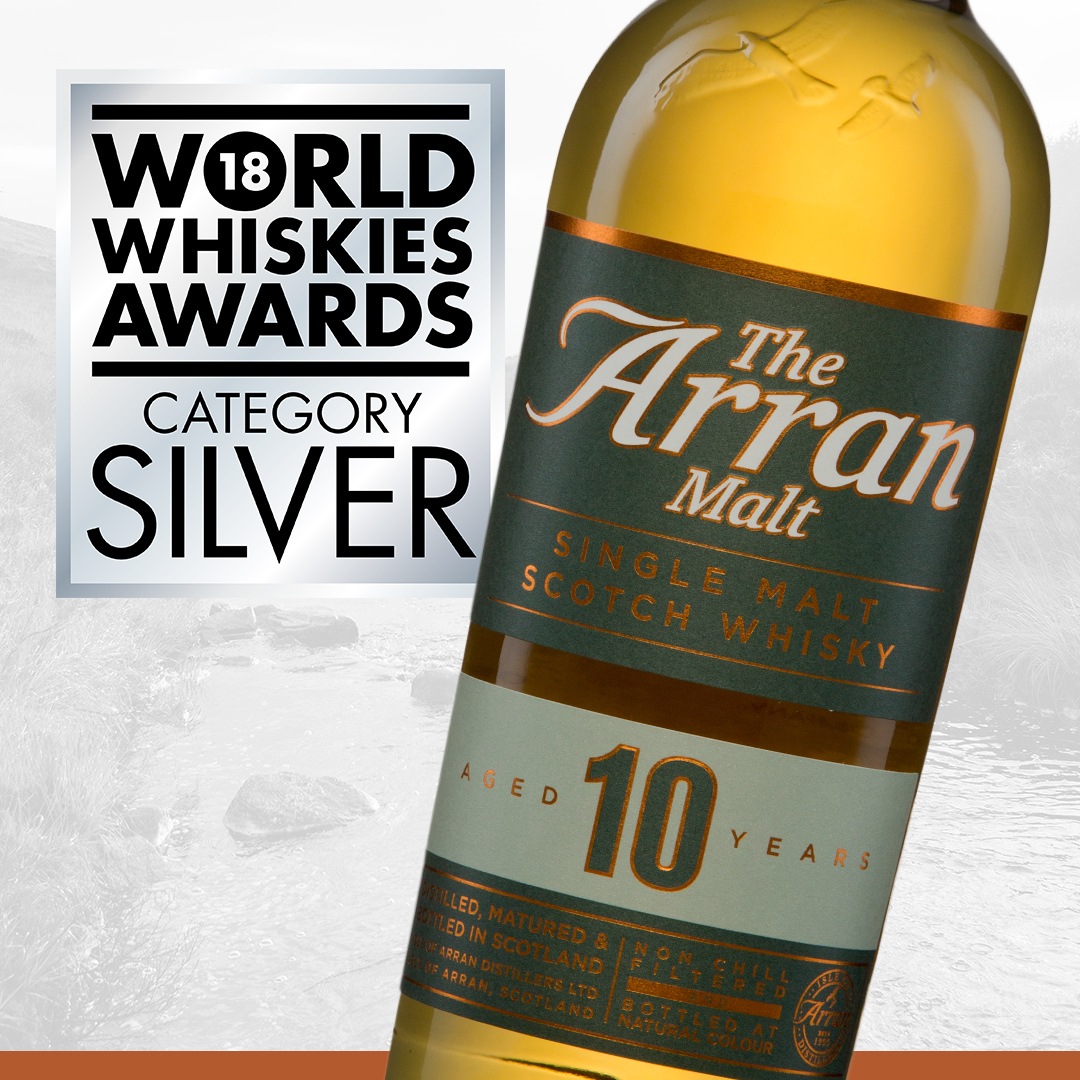 Our flagship malt which typifies the Arran Malt character and sets the standard for the range. This one won the Silver medal in the 'Islands Under 12 year-old' category and we are delighted to see it perform so well in such a busy category.
Read more about the Arran 10 year-old here.
Thank you to everyone who buys and enjoys these drams. For as long as you continue to do that, we can continue to distill, mature and spread the joy of Arran Whisky across the globe from our small corner of Scotland! Slainte!