Top Tips For Hosting Your Own Whisky Tasting
As much as a trip to our very own Arran Distillery for a whisky tasting would be the perfect experience for an enthusiast, it's also entirely possible to host your own whisky tasting at home - and what better way to share your love for the golden dram, than with your own friends and family?
Here's our top tips for hosting your very own whisky tasting: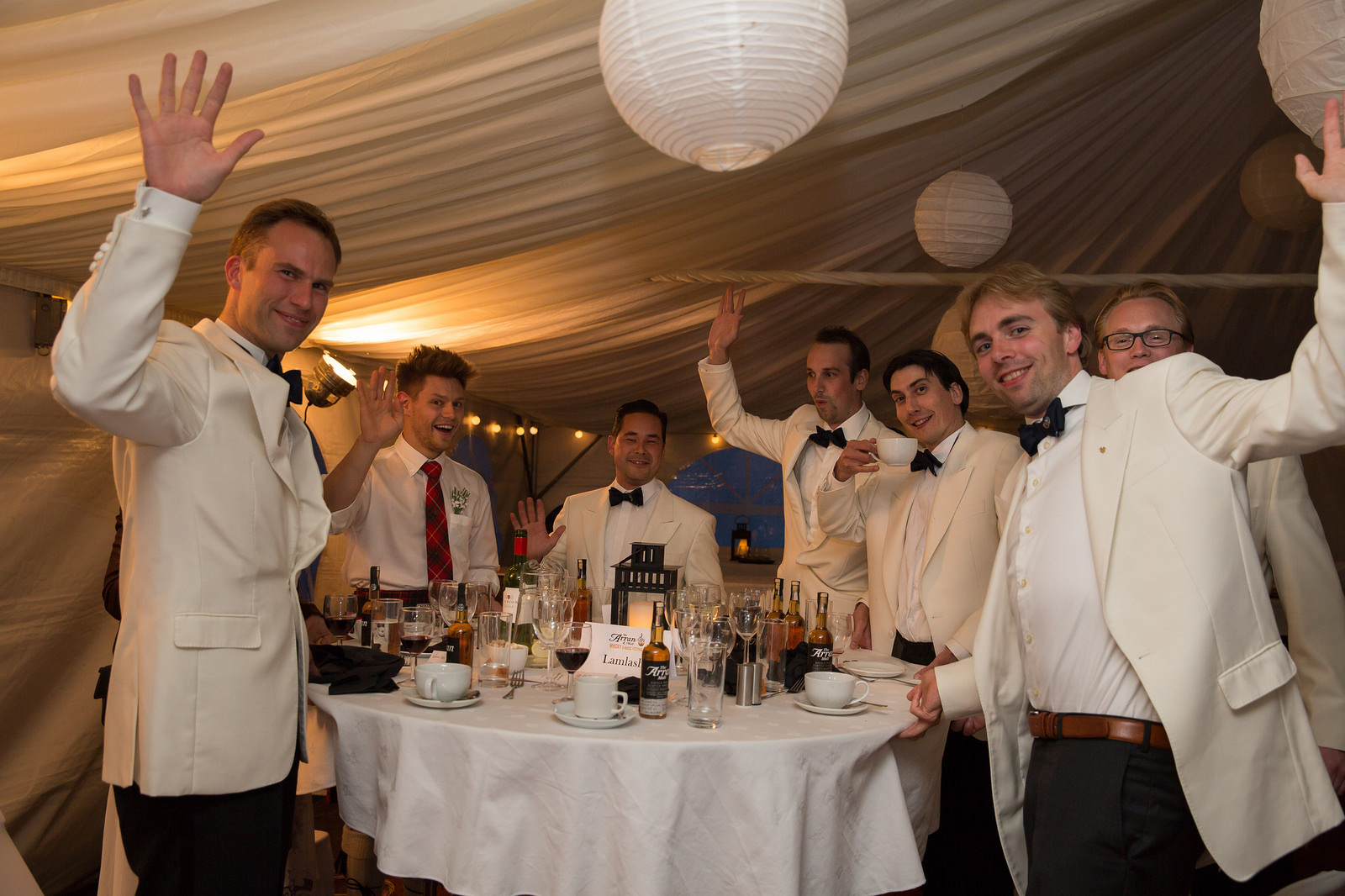 Consider Your Audience
Before you select the whiskies for your event, your first port of call should be to consider your attendees. Are they complete novices? Or are they well versed in telling apart their regional Scottish whiskies?
In addition to taking into account your audience's experience with whisky, setting a theme when picking out your whiskies will help make the decision of selecting your chosen potions much easier.
Ideas could include:
Going global. This is a great idea for those new to whisky as taste by country can largely differ. By comparing the likes of an American Bourbon to a Scottish Single Malt, the difference in taste and tone will be significant enough for anybody new to whisky to pick out.

Get regional. Already had a whisky tasting session around the world? Why not get regional? Scotland itself has six whisky regions: the Highlands, Speyside, Islands, Islay, Lowlands and Campbeltown. Go for a regional theme and see if you can pick up some of the subtle (or not so subtle) signature notes and tones of each area.
The whisky hater challenge. Have friends who claim to not like, or even hate whisky? They just haven't found the right one yet! Try a whisky tasting night exploring greatly different whiskies - such as blended versus single malts and teach your friends the intricacies in tasting.
Still not keen? Why not try even mixing your whisky with different cocktails to suit each individual's palette. Do they love rum? Concoct a whisky cocktail that's a little tart and on the sweet side - they'll be converts in no time.
Select four to five whiskies per tasting - you don't want to overwhelm your party!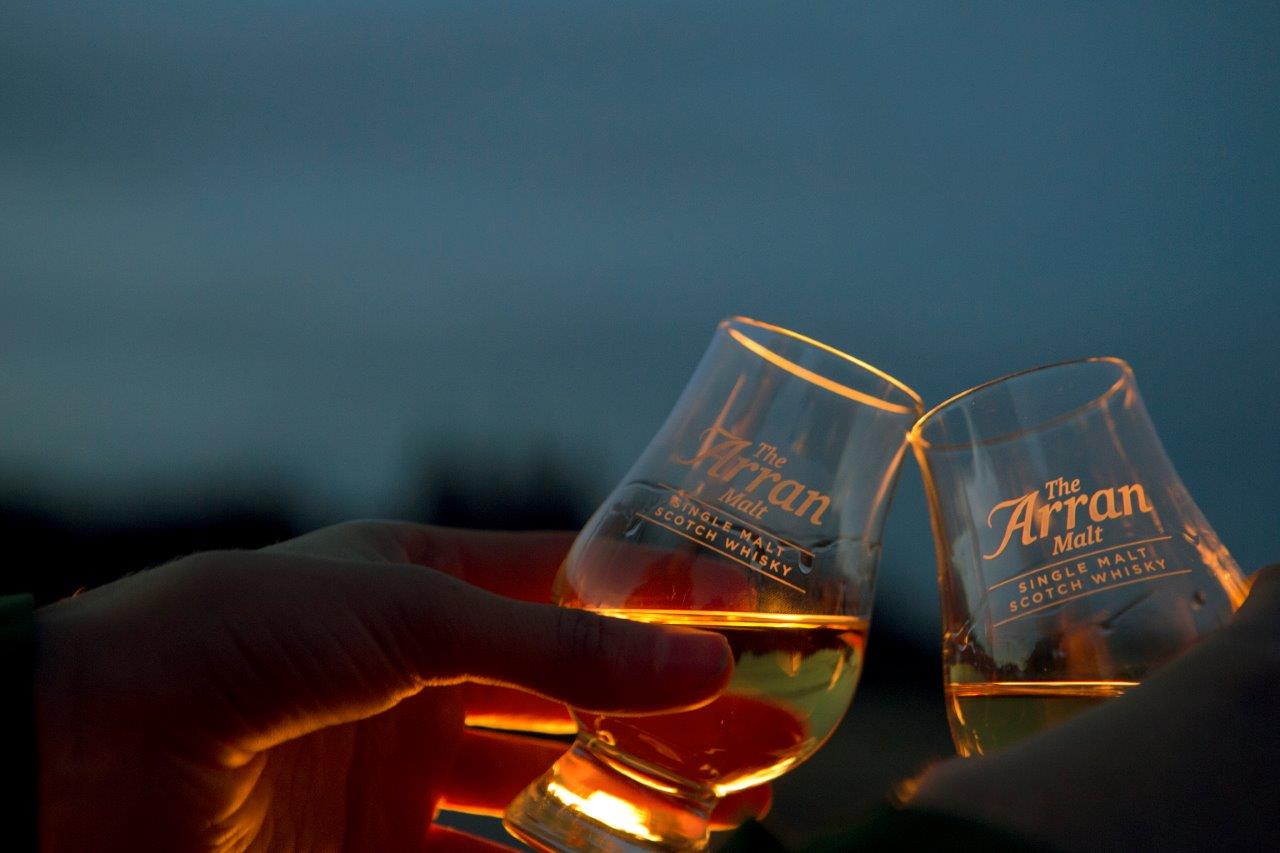 Don't Forget the Essentials!
No, we're not talking about your whiskies. Instead, be sure to stock up on other important tasting aids! Trying out four or five whiskies is a lot for any whisky drinker, so make sure you have the right tools to help you pace out the evening:
Water. Water is a no-brainer for many reasons - first for cleansing the palette between whiskies, but water will also be a valuable aid in helping your party pick out the flavours. As explained in our beginner's guide to drinking whisky, just a drop of two of water can release more flavour from your whisky - and allow your participants to appreciate whisky all that more.

Food! Tasting four to five whiskies in one sitting could potentially be disastrous if your party are drinking on an empty stomach. Be sure that your guests fuel up before the tasting, or at least graze
on a few snacks. Try to avoid pungent or strong flavours in your food as this can affect the palette for the whisky tasting. Why not try a pairing tasting, with foods that compliment your chosen whiskies? This is a great way to introduce your guests who aren't already die-hard fans to the golden dram.
• Writing materials. With so many flavours swirling about across the evening, it will become easy for those taking part to get muddled up between whiskies. Be sure to provide a pad and pen to allow each guest to make notes as they go!
• Glasses. A large part of whisky-tasting is appreciating the aroma of the dram. Make sure to choose glasses that are wide enough to take in the aroma.
Hosting Your Own Whisky Tasting - Be Prepared!
Preparation is the key to making your whisky tasting a complete success! Whether your guests are long-time whisky enthusiasts or complete newbies to the dram, the right preparation - such as having plenty of snacks will ensure your night will go down a storm! If you're not sure which whiskies to pick
for your tasting, why not sample a few before hand with some whisky miniatures?
What theme are you going to choose for your whisky tasting? Already had yours? Why not share your photos from the night on our Facebook page.