8 Feb 2017
Arran for Families
The half term holidays are coming up and you may be looking for inspiration for some days out with the family.
We may be a whisky distillery, but we are delighted to welcome our younger guests to Lochranza. At the moment, we are in the final stages of upgrading our Distillery equipment and our full tours are not available for our visitors. That's not to say that you won't enjoy stopping in to see us this half term. Our tutored tastings are still available, and for those adults who are driving, we are happy to offer the Drivers Dram in a small takeaway bottle. That way, you can take your whisky treat home with you to enjoy at a time more suitable for you and re-live the memories of your visit to the Distillery. Please ask our staff if they can do anything to make your visit more enjoyable, we are an affable bunch and always happy to help wherever possible!
Find out more about the range of whisky distillery tours that are on offer.
You can also enjoy a nice browse in our fully stocked gift shop. It is hands down the best place to find our full range of Single Malts and giftware. As well as our full range of whiskies, our shop stocks a beautiful range of hand crafted gifts from all over Scotland and the UK, as well as the island. We also have a range of gifts suitable for children.
Our CASKS Cafe is child friendly with full changing facilities and high chairs for children. We are a wonderful place to stop on your tour around the island, providing the perfect opportunity for refreshment as you reach the north end of the island. We have a delicious children's menu featuring some of our best island produce - from locally grown salad leaves to island produced cheese, ham and locally baked bread. Our Arran Butcher burgers are legendary and a firm favourite with the whole family. There's always room for treats at the end of your meal with brownies, scones, homemade cake and a variety of delicious coffees, teas and hot chocolates - including our Arran Gold latte and hot chocolate!
CLICK HERE TO READ MORE ABOUT CASKS CAFE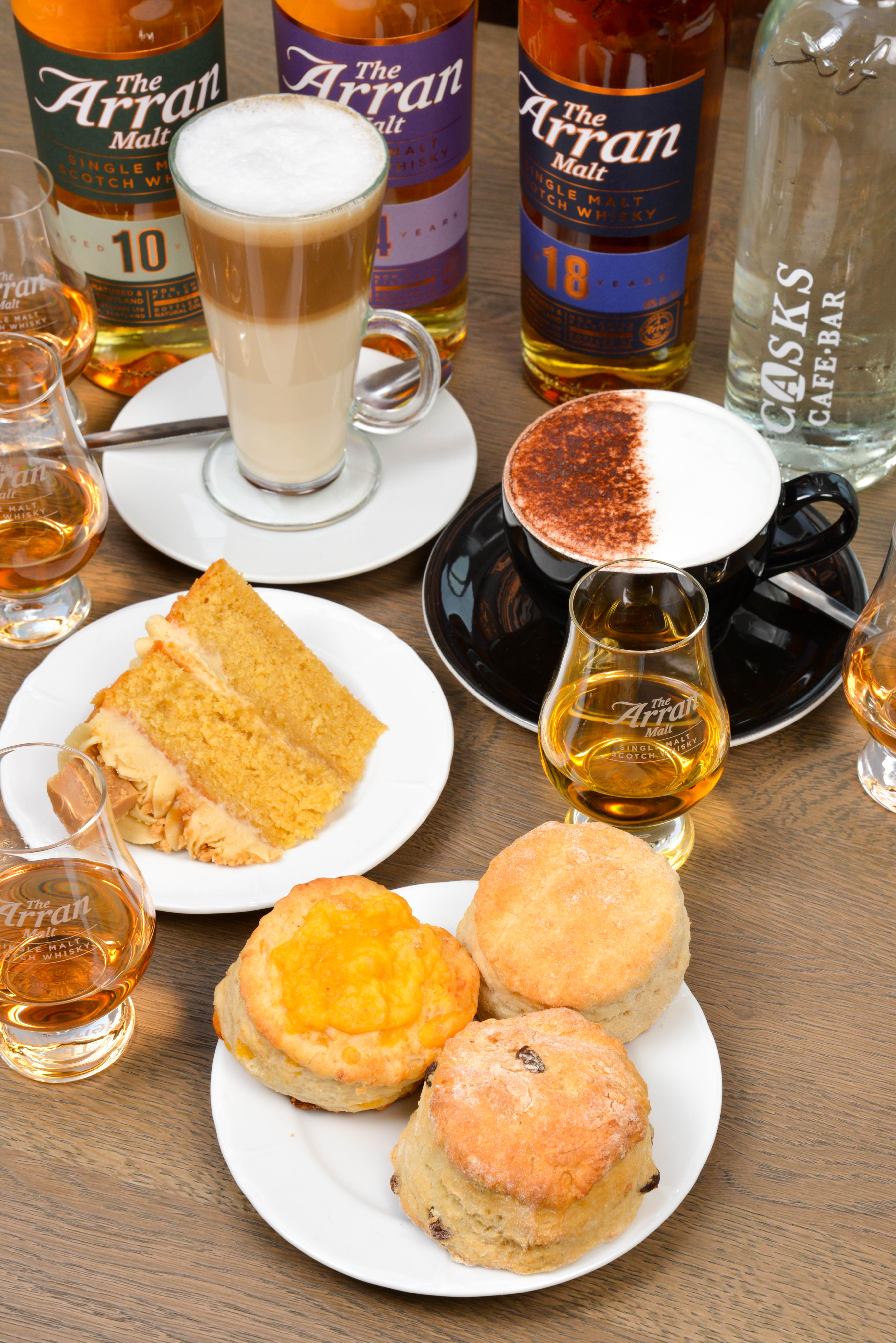 The Isle of Arran as a whole is very welcoming for families. We would also recommend a visit to the Old Byre Showroom which has a wonderful cafe in Cafe Thyme and a fantastic outdoor play area with spectacular views. Arran Sense of Scotland near Brodick offers soap making experiences for children, and the Auchrannie Hotel, also in Brodick, has a playbarn with soft play. Brodick Castle is also a wonderful place for families to explore and ideal if the weather isn't playing ball!
You can read more about what Arran has to offer from the Visit Arran website which has plenty of information about tourist attractions and accommodation on the island. The lovely team there can help you plan a wonderful visit to the island.