29 Aug 2016
Smugglers Series Vol.2 Now Released
The Smugglers Series trilogy continues this autumn with the release of the much anticipated Vol.2 - 'The High Seas'. It will be released in our web shop and in our Visitor Centre shop in Lochranza on Tuesday 18th October at 11am. We regret that we are not able to take pre-orders for this bottling, however it will be on the shelves of our Visitor Centre shop upon its release.
Please note that this bottling will also be available from our network of worldwide distributors so if you do not manage to purchase a bottle of The Smugglers Vol.2 from our web shop, you can check out our 'Where to Buy' section and contact the person who distributes Arran Malt near you.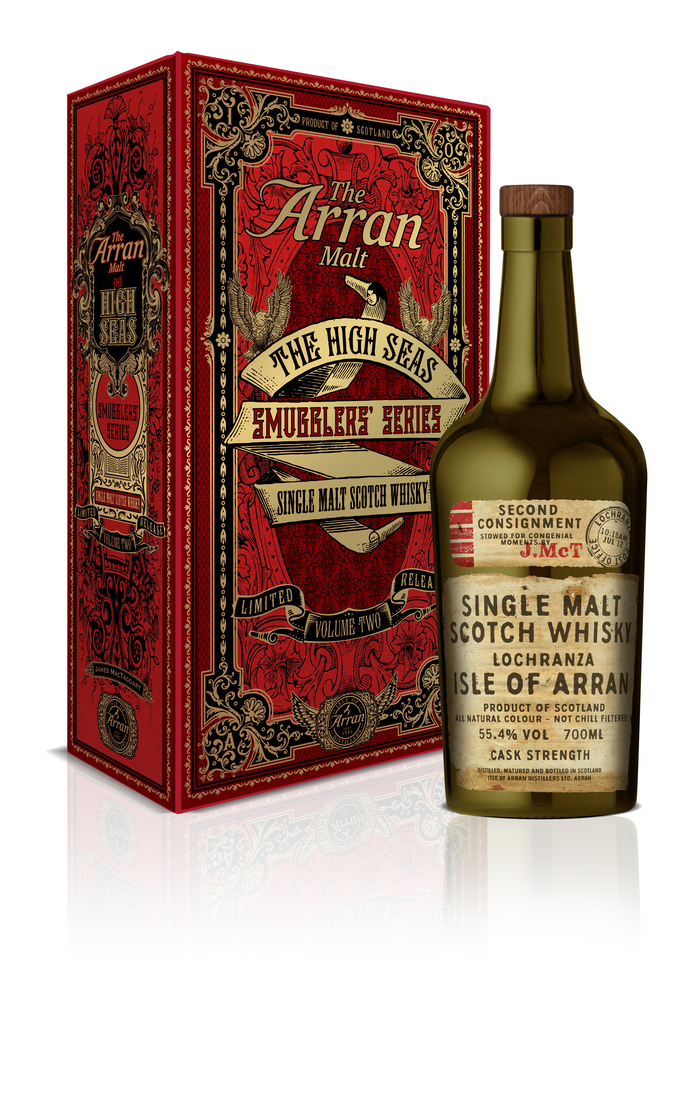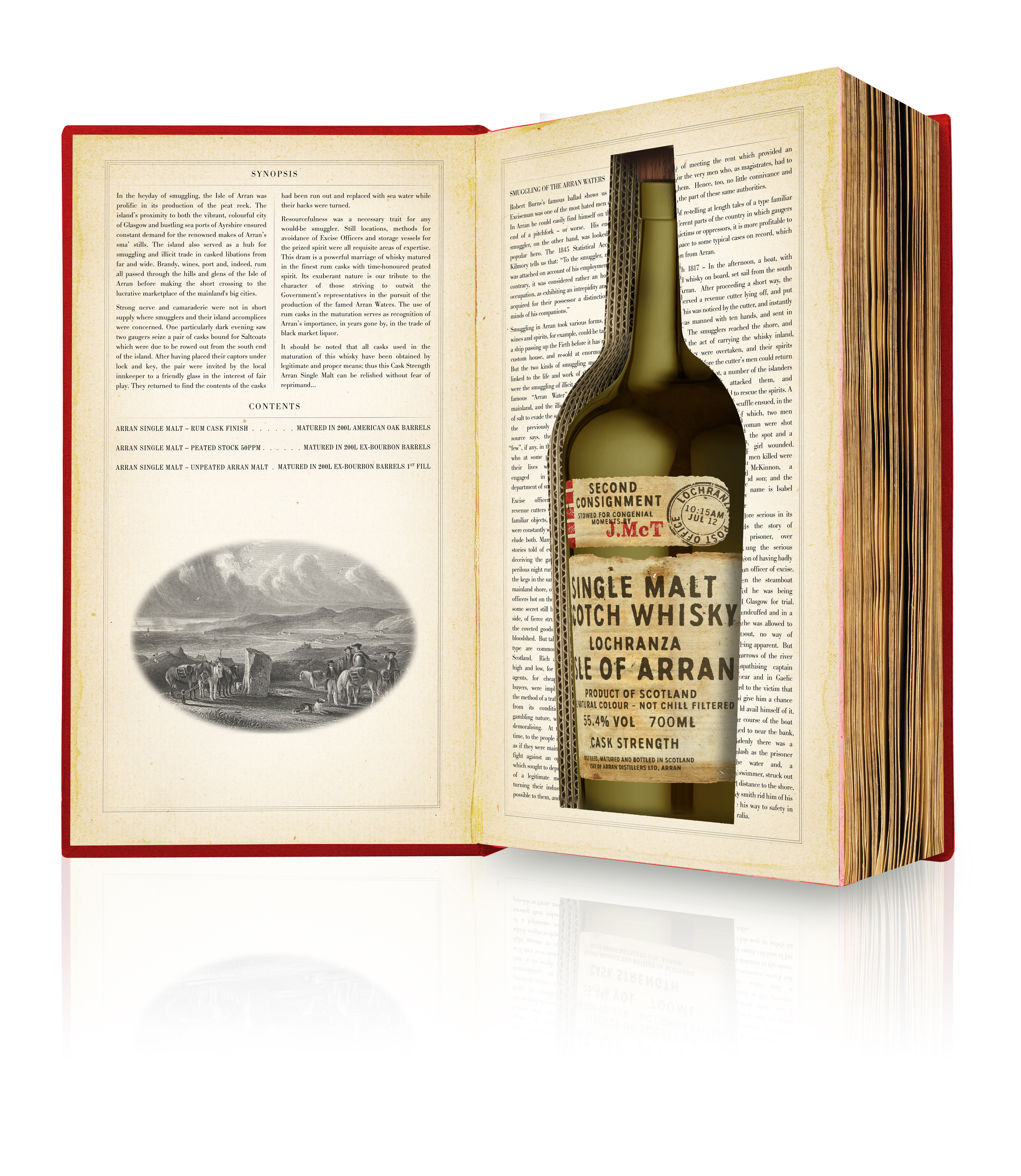 In this Smugglers' Series Vol.2 'The High Seas' we pay tribute to the exuberant character of those striving to outwit the Government's representatives in the pursuit of the production of the famed Arran Waters. This dram is a powerful marriage of whisky matured in the finest rum casks with time-honoured peated spirit and a rich layer of first-fill Bourbon barrel adding sweetness and fruit. The use of rum casks in the maturation serves as recognition of Arran's importance, in years gone by, in the trade of diverse, black market liquor. The resulting liquid is complex, full of character and a perfect tribute to these independent characters of Arran.
Limited Edition of 8,700 Bottles Worldwide
Bottled at Natural Cask Strength 55.4% abv.
Non Chill Filtered & No artificial colouring
RRP £86.99
Limit of 2 bottles per person from our web shop
Available from our network of worldwide distributors
TASTING NOTES:
NOSE: Citrus fruits are at the fore, mingling with smells evocative of the outdoors; a touch of seaweed hints at coastal character. Orchard fruits, white pepper, and a subtle dry note reminiscent of fino sherry make this a complex nose. A hint of burned pine wood is in the background.
PALATE: A fizzing mouthfeel with sherbet character. A fresh spearmint note appears and mingles with warm bramley apple pie and ice cream. There is tangy lime marmalade with chilli pepper heat and a whiff of smoke from a just-lit fire of pine logs. The addition of water shows honey dew melon and pear drop sweets.
FINISH: Distillery character shines through; notes of apples, citrus and good body are elongated by a backbone of subtle smoke.