4 Dec 2020
Arran Festive Hot Drinks!
So far this year most of us have been fuelled by our daily cups of tea and coffee. These staple hot drinks have been keeping us all going during what has been a strange year for everyone. The Arran team have definitely consumed more than their fair share.
Now that the Christmas spirit is in full swing, we think it is time to step it up a gear and make your hot drinks (the ones towards the end of the day!) a bit more interesting! Introducing two Arran inspired classic hot drinks that Mariella has put her own twist on for us. Enjoy!
Arran 10yo Hot Toddy
45ml Arran 10yo
60ml Boiling Water
½ Lemon juice
1 tsp Honey
Method – Stir all ingredients together in a mug/heat-proof glass. Garnish with a cinnamon stick and lemon slice studded with cloves.
Arran Mulled Ginger Beer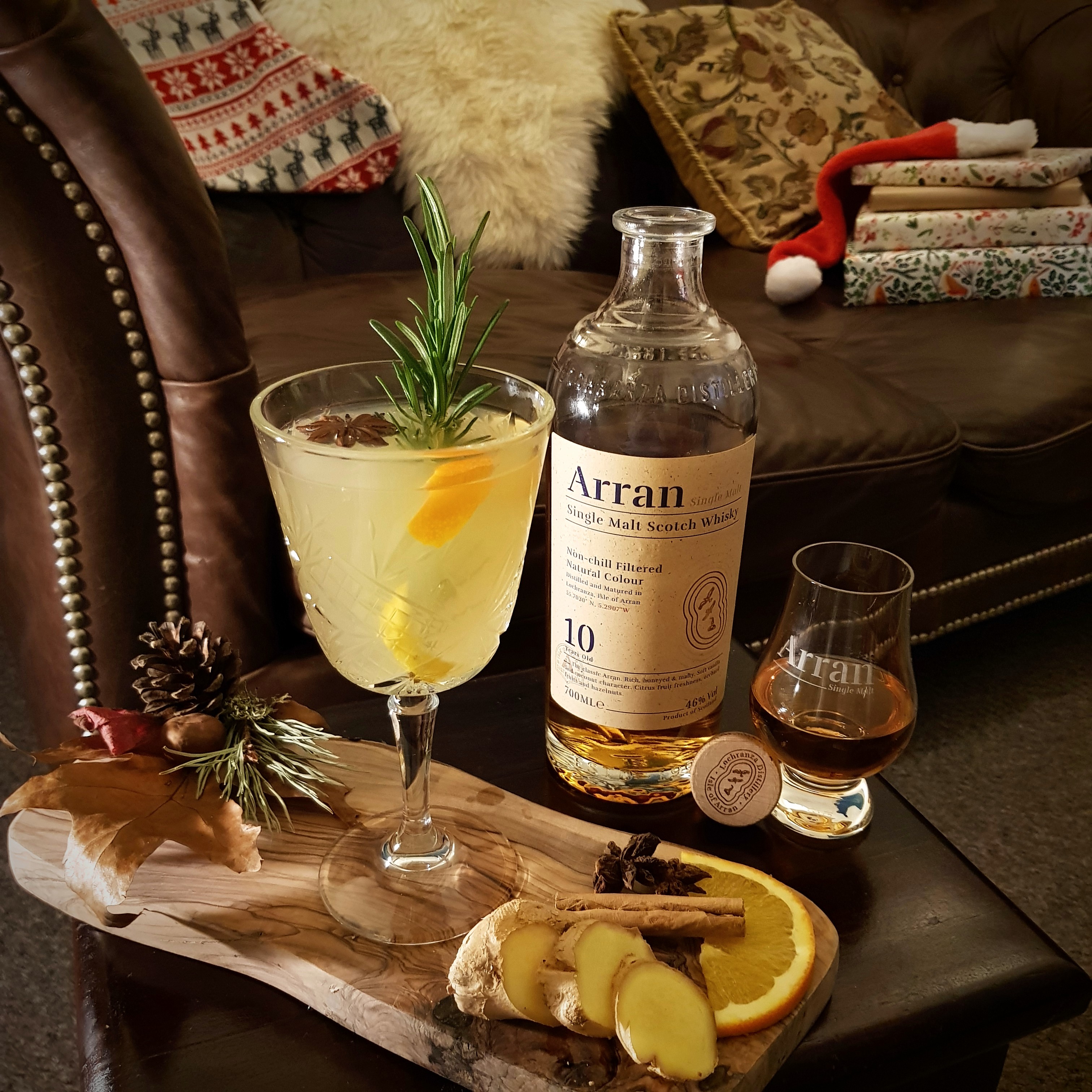 330ml Ginger Beer
Star anise
Orange and Lemon peel
Cinnamon stick
Ginger sliced
Teaspoon of honey
Rosemary spring
25ml Arran 10yo
Method: Bring all ingredients (except for whisky and honey) to simmer in a pot. Transfer to a mug/heatproof glass and add whisky & honey. Stir, garnish and enjoy!