1 Dec 2020
The Waverley Single Cask
UPDATE 09.12.2020!
It's with absolute delight that we confirm that our bottle of Waverley Single Cask raised £2,100 at auction! This is the highest amount ever paid for an Arran Single Malt and we could not be happier that 100% of the auction proceeds will be donated to The Waverley Boiler Refit Campaign. We are so grateful to WhiskyAuction.com for their support and for helping us completely free of charge. We are also extremely grateful to everyone who shared our auction lot and placed a bid on it. Our winner is one lucky owner!
************************************************************************************************
Some of you might remember that earlier this year we produced a beautiful Distillery Exclusive Single Cask which was specially chosen and bottled in support of the Waverley Paddle Steamer's Boiler Repair campaign. Some of you may even have managed to buy a bottle! The story of this special bottling continues....
We are delighted to be partnering with Whisky.Auction this month to present to you Bottle Number One from this very special Single Cask which was bottled to raise funds to continue to maintain the boiler of the historic Waverley - the last sea-going paddle-steamer in the world.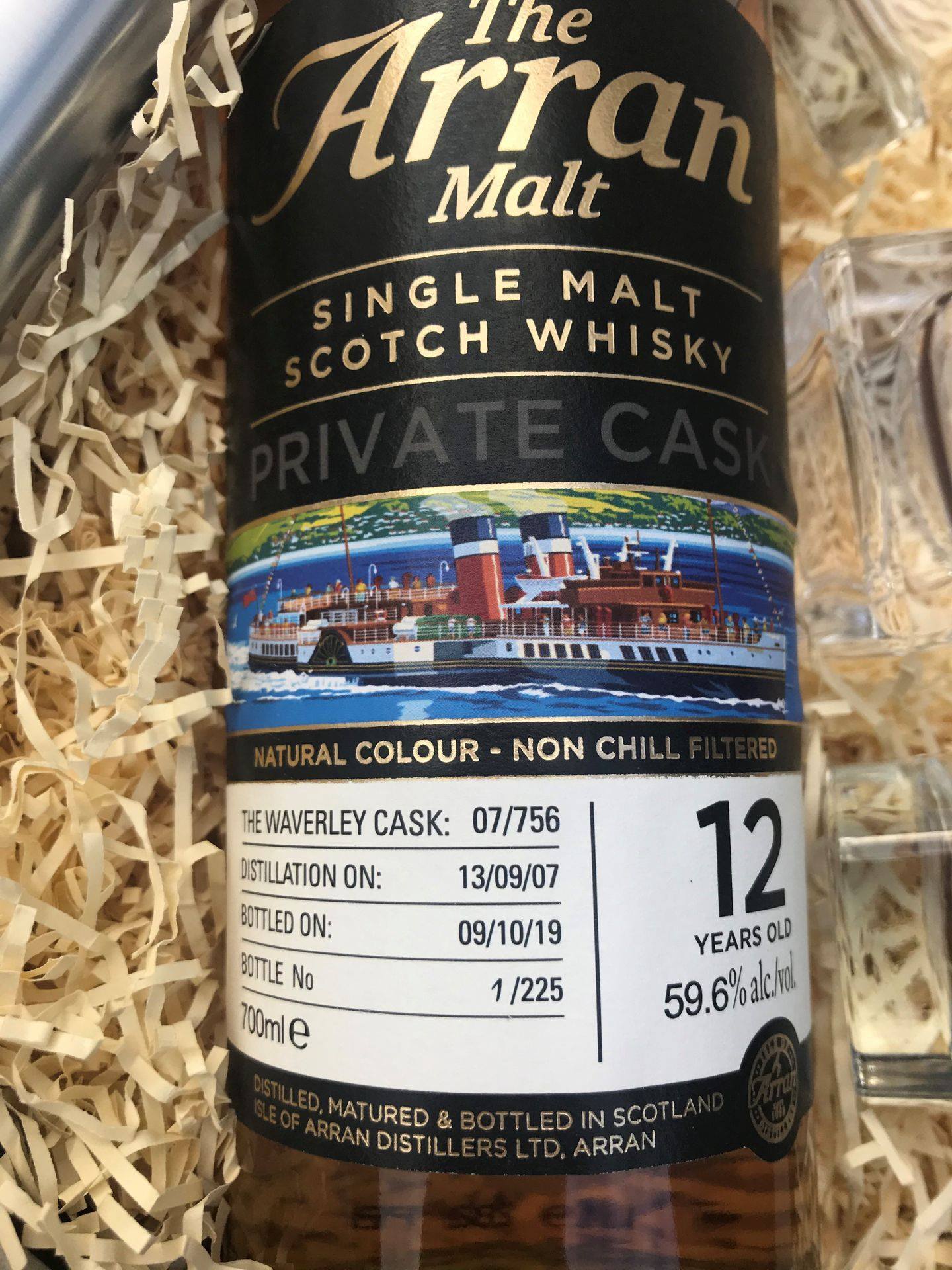 Listed as a "vessel of pre-eminent national importance", the Waverley has a special place in the hearts of Scots and, more recently, the whole of the British Isles. The current Waverley was built in 1946 as a replacement for an earlier paddle-steamer of the same name which served in both wars. Until 1973 it reliably carried passengers from Craigendoran on the Firth of Clyde to Arrochar on Loch Long, becoming a familiar sight for generations of Scots, before it was sold to the Paddle Steamer Preservation Society to operate excursions around the British coast.
The idea for this Private Cask came from Tour Guide Campbell Laing. Many of our visitors have had the pleasure of meeting Campbell and the opportunity to spend some time in his company during one of his tours. As a surprise for Campbell, his colleagues in Lochranza contributed towards buying bottle number one for him to keep, as a reminder of the bottling that he helped bring to life. Rather than keep it himself, Campbell would like to donate this exclusive Bottle Number One towards an auction to raise even more funds to help and support the Waverley.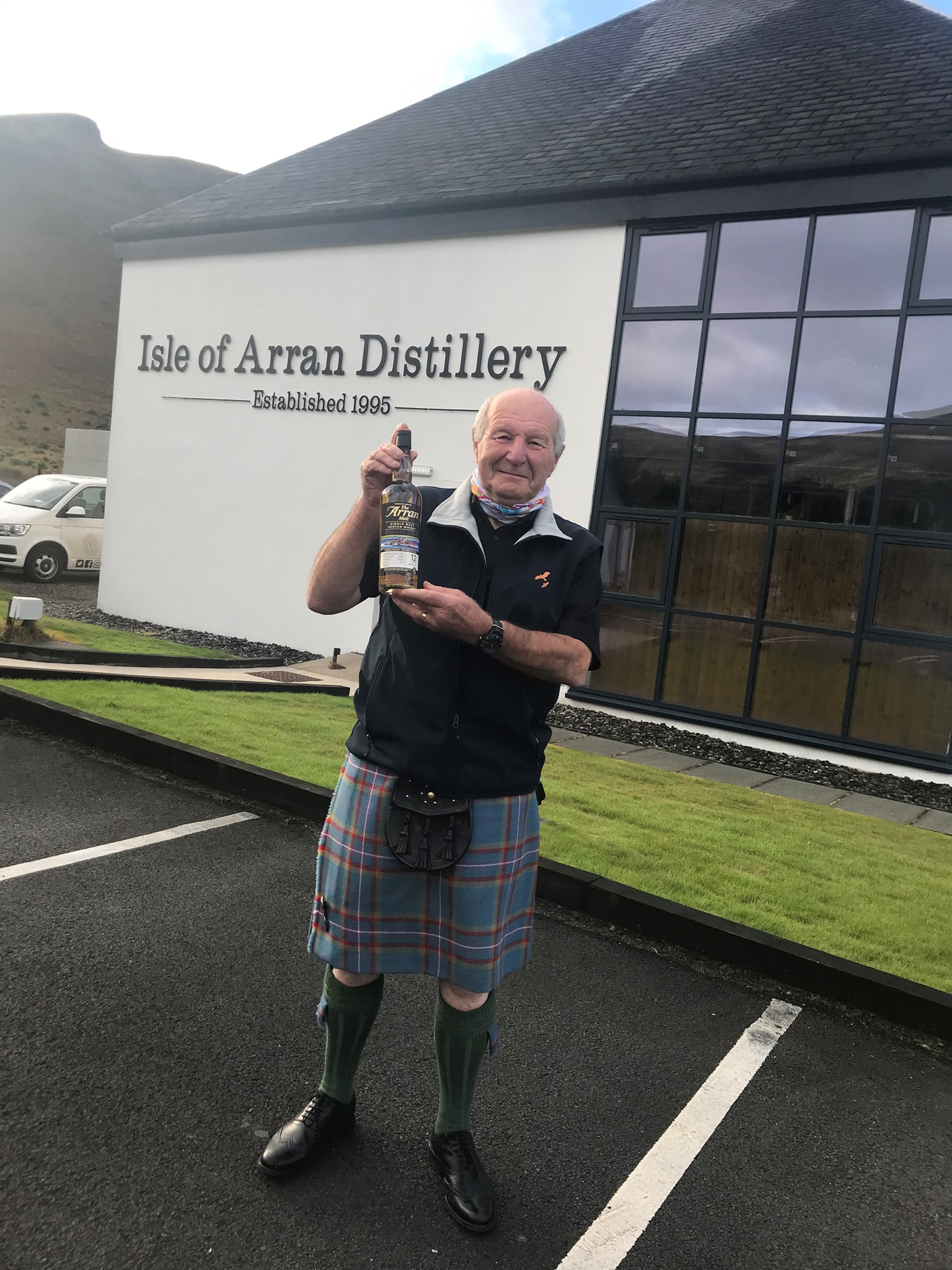 Open for bids via www.whisky.auction from Sunday 29th November, this special whisky is number one of just 225 bottles of 12 year-old single malt aged in a single Bourbon Barrel and bottled at 59.6% ABV.
This precious bottle is packaged along with a hipflask and mini glass decanter with matching tot glasses.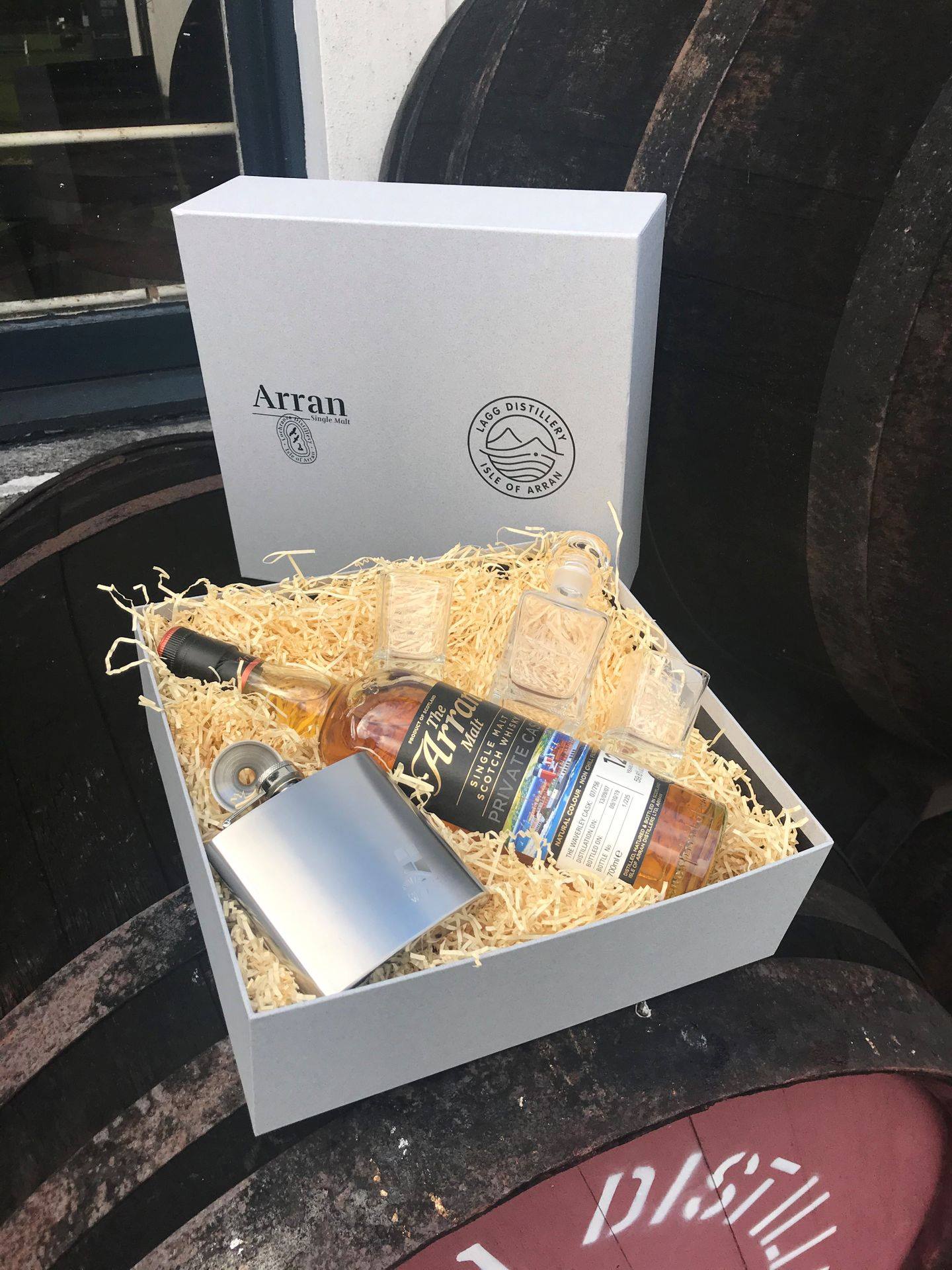 The auction will be live for 10 days from Sunday 29 November to Tuesday 8 December. You can visit the auction page here.
Those wishing to bid can register for an account by visiting www.whisky.auction.
We wish you luck! The winning bidder will not only have a wonderful whisky to enjoy but will know that they have contributed to the upkeep of a very special part of the history of the River Clyde.