14 Feb 2019
World Whiskies Awards 2019
Great news this week for all of us at Isle of Arran Distillers as we are delighted to announce that several of our core range expressions have performed very well at the World Whiskies Awards for a second year running!
Quarter Cask - The Bothy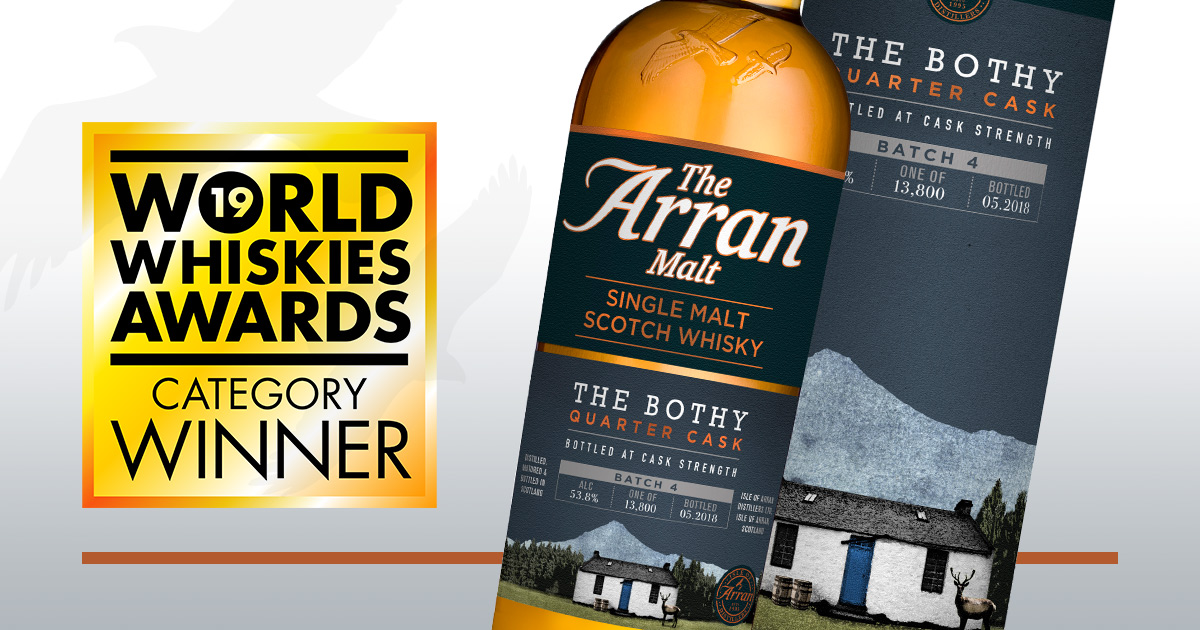 A favourite of many, our Quarter Cask - The Bothy has been awarded Category Winner in the Non-Age Statement Island (Non Islay) competition. With hints of of tropical notes and vanilla, this intensely fruity expression creates a warming and memorable dram which lingers on the mind long after it has departed the palate. It's not hard to understand how easily you can be taken under the spell of this young yet complex expression.
Read more about Quarter Cask - The Bothy here.
Arran 10 Year-Old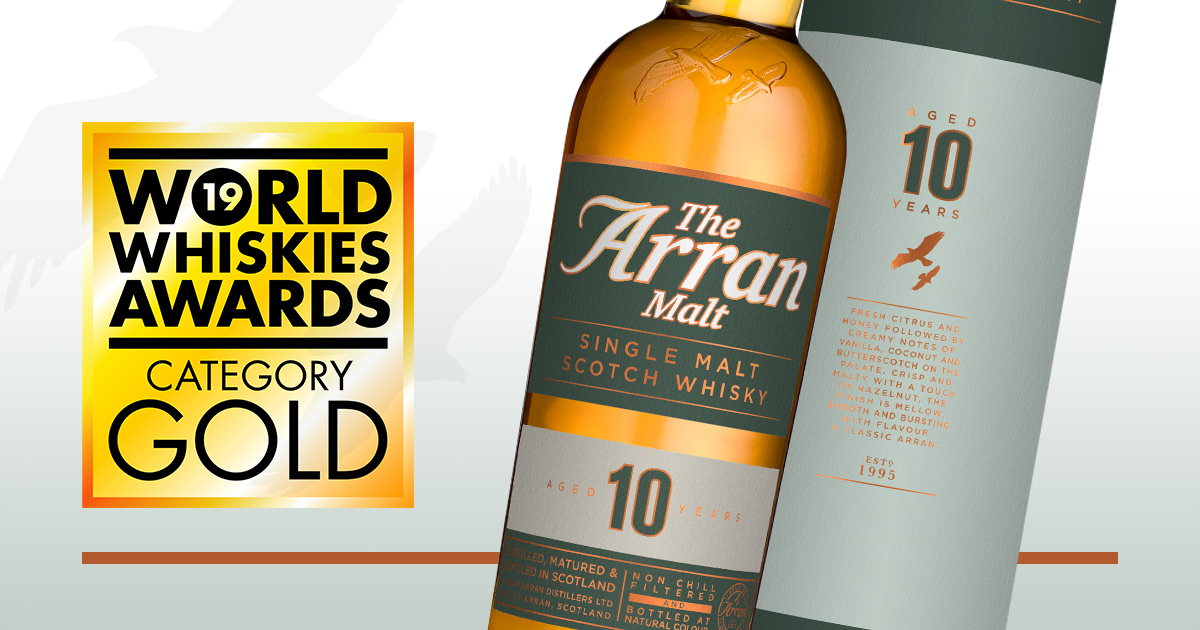 Our Arran 10 Year-Old preformed better this year than last, picking up a Gold Award in the Under 12 year olds (non Islay) category. As our flagship expression, we are delighted to see it do so well up against a large number of other excellent drams entered into the category and to see it progress from where it was last year.
Read more about our Arran 10 Year-Old here.
Arran 18 Year-Old
As the oldest expression in our range, we are delighted that the Arran 18 Year-Old has picked up the Gold Award this year in the 13-20 year olds (non Islay) category. We feel very excited about this latest award as it further reassures our belief that our 18 Year-Old can stand up to the test and amaze time after time.
Find our more about our Arran 18 Year-Old here.
We are so excited and feel so honoured that three of our core expressions have once again performed so well and continue to impress judges and new drinkers alike. We are excited for what the rest of 2019 will hold and are excited to share it all with our Arran Malt family!