7 Sep 2018
Our Most Exciting Milestone to date at Lagg!
This last week, our Lagg Distillery surpassed another very notable and exciting milestone - the arrival of our custom made copper pot stills from Forsyths!
Following their departure from Rothes on the East Coast of Scotland, the stills made the ferry journey from Ardrossan to Brodick late on Thursday 30th August, before travelling down to the Lagg Distillery site in Kilmory early the following morning.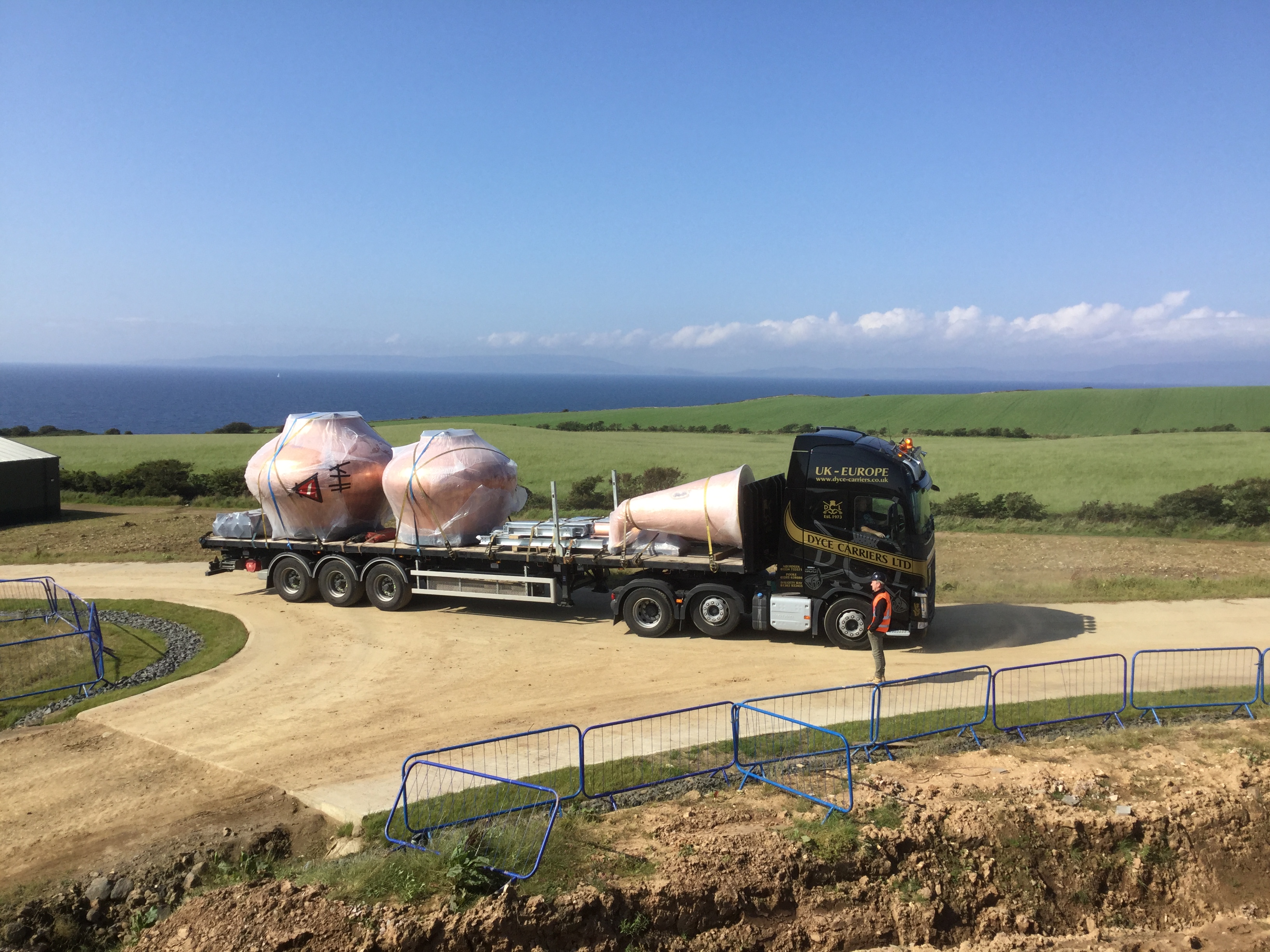 Master Distiller James MacTaggart, along with Distillery Manager Graham Omand and Visitor Centre Manager Faye Waterlow were on site to greet the stills and were delighted to see them round the final corner, over the hill and enter through our Lagg gates.
As mentioned, the copper pot stills come custom made from renowned still-makers Forsyths. Designed specifically to create a heavier, earthy spirit, they are more than capable of producing a high quality peated expression which we expect to retain the staple flavours of a typical Arran Malt.
The wash still has a capacity of 10,000 litres and the spirit still a capacity of 7,000 litres. The new Lagg stills will allow for a production level within the first year of production of 200,000 litres of alcohol.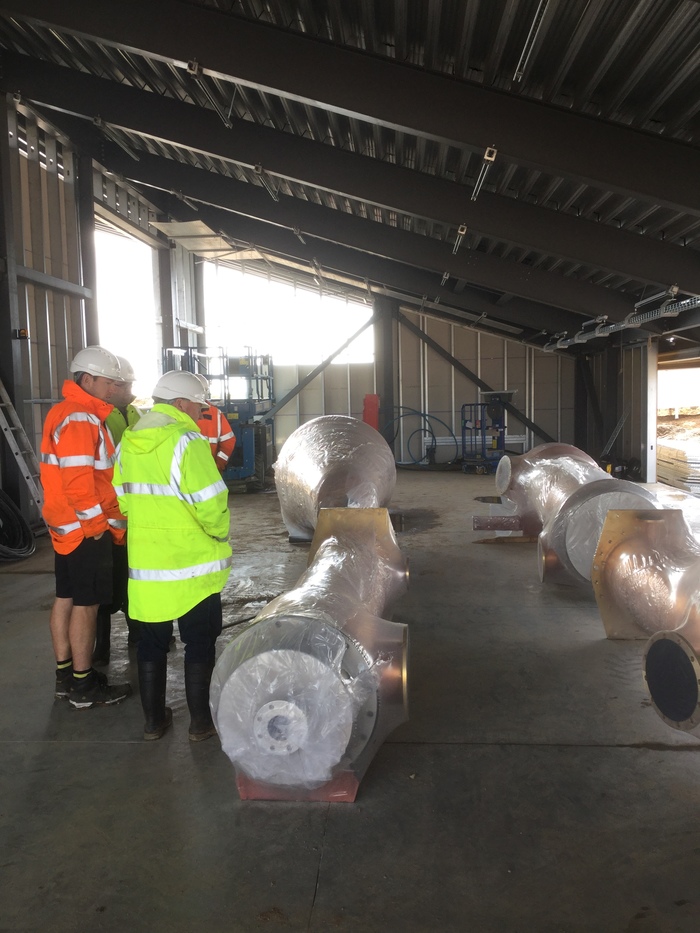 The copper pot stills will now be installed into their new home and complete a commissioning phase during which Master Distiller James MacTaggart and Lagg Distillery Manager Graham Omand will ensure that any spirit produced at Lagg is of the highest quality. We are delighted that our stills have arrived safely and that we can begin with the next phase of construction within our Lagg Distillery.
Overall, the Lagg Distillery & Visitor Centre has come a long way in the past month. More internal structures are now in place as well as the beginnings of several of our outer walls - we even have windows in some places!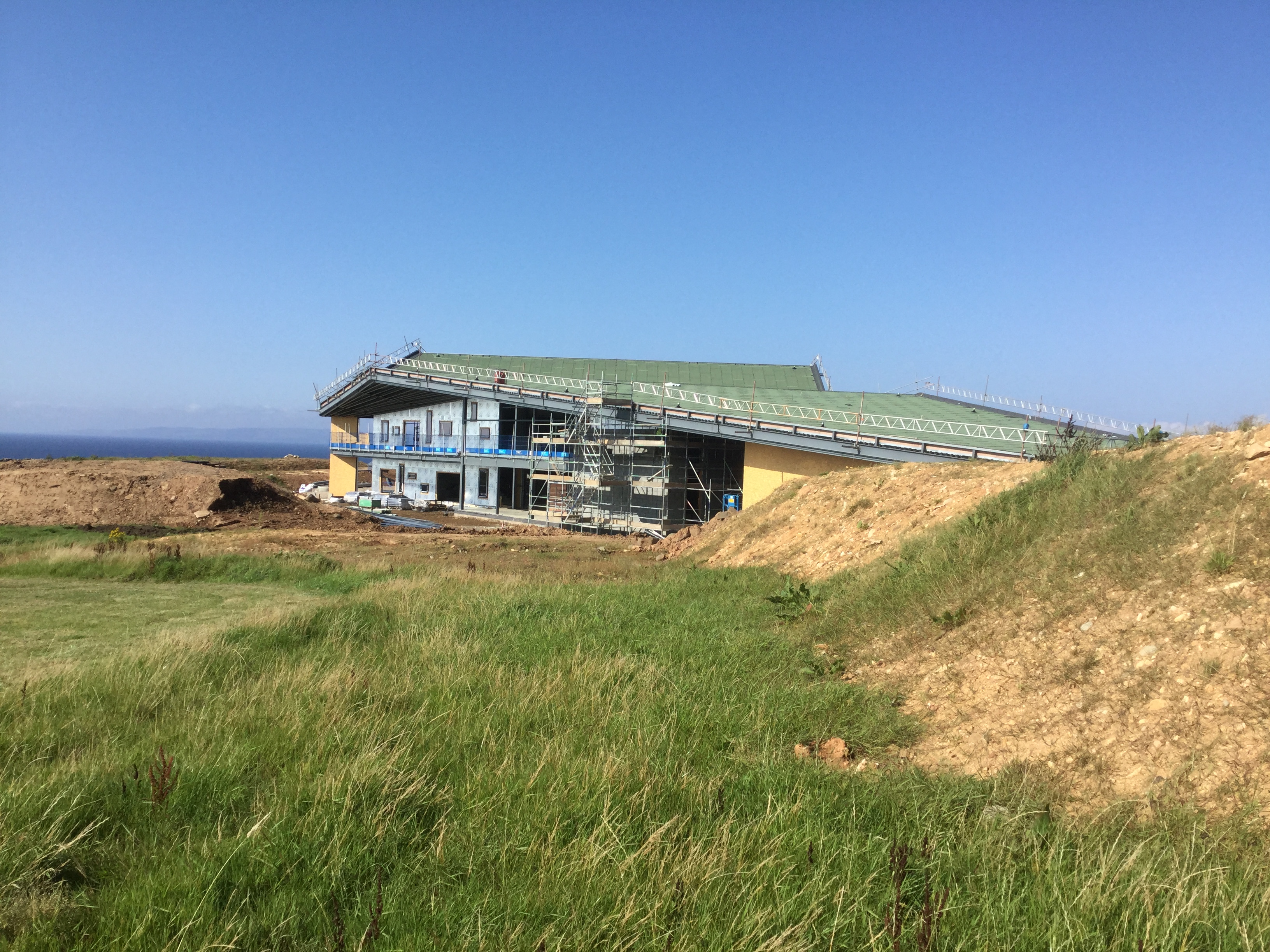 As well as the arrival of the stills, this week also saw the official hand over of all three of our Lagg Warehouses from the construction team to Master Distiller James MacTaggart. This signifies the official completion of their construction and allows our new Lagg Distillery team to begin putting in place preparations for the storage of the casks which will be filled at Lagg.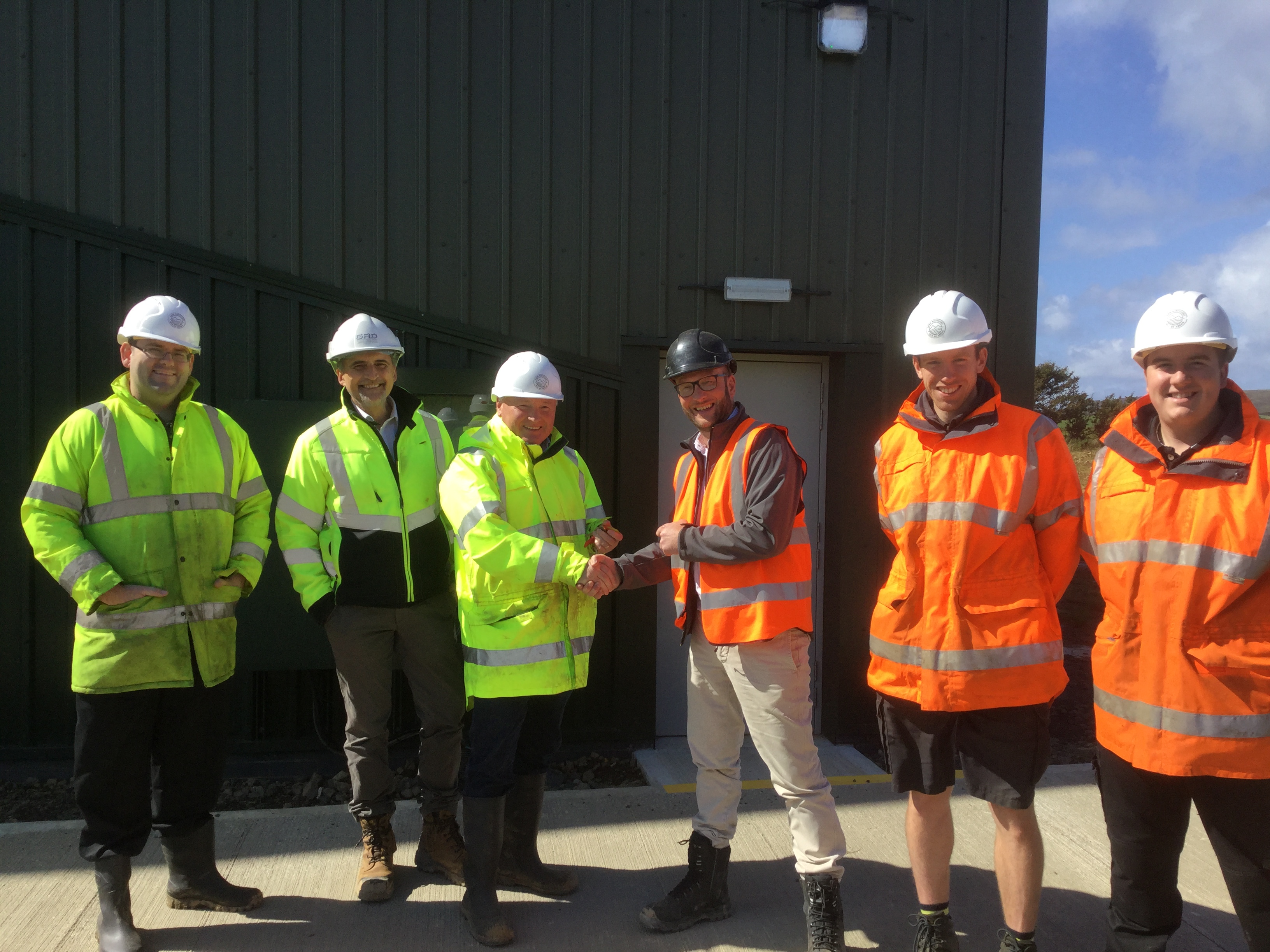 Milestones such as these serve to remind us that we are on the right tracks and that our Lagg Distillery really is coming to life more and more each day. We are also delighted that, to date, over 200 like-minded individuals have chosen to join us on our journey by becoming a part of the Lagg Cask Society. To find out how you also can become a part of the next chapter of this island whisky legacy, visit our Lagg Whisky webpage.
As a team, we are more excited than ever at the opportunities which our new distillery affords and we look forward to the day we can invite you all to join us for a dram at our new Lagg Distillery & Visitor Centre.
Slainte!