6 Sep 2018
Lagg Poetry Competition
We are launching a poetry competition, in partnership with Scottish Field, to find the official poem of our brand new Lagg Distillery & Visitor Centre.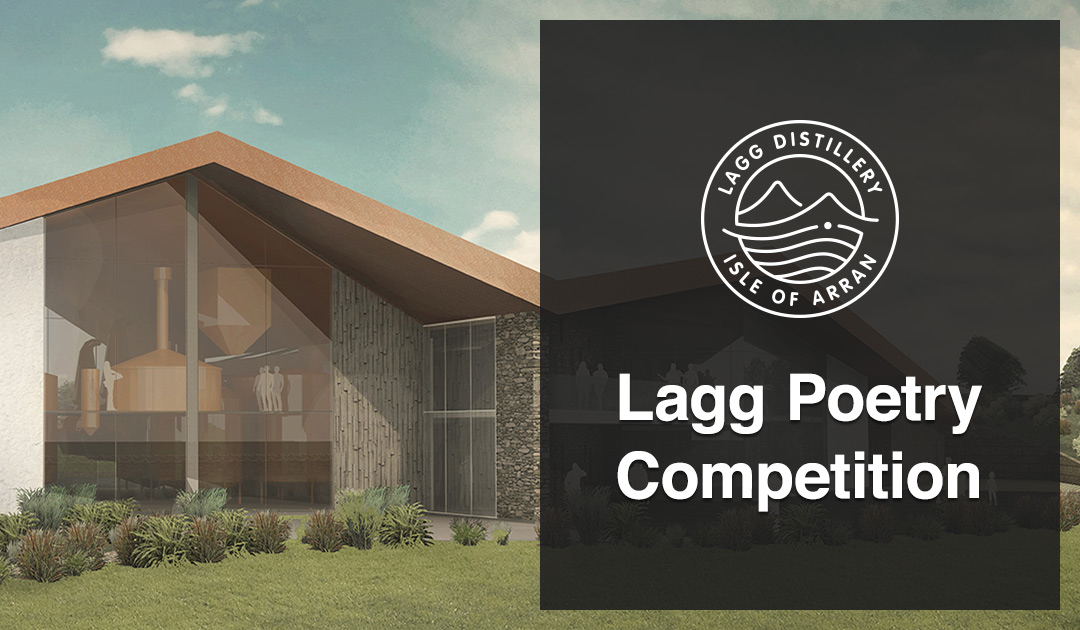 We at Isle of Arran Distillers have a deep love of poetry. We believe that the Whisky that we create is liquid poetry, and we want to highlight this at our brand new Lagg Distillery and Visitor Centre. We are searching for a poem which captures the beauty of the Isle of Arran, the history of the island or the Arran spirit itself.
The winning poem, announced on Burns Night 2019, will take pride of place within our Lagg Distillery Visitor Centre, as well as being exclusively published within Scottish Field Magazine. In addition, the winning poet will also be invited to attend the official opening of the Lagg Distillery and Visitor Centre in Spring of next year. Two runner up entries will also be announced and will receive an exclusive Lagg Distillery Goodie Bag.
To judge the competition, we have lined up an expert panel of six, each with a different background. Faye Waterlow, our new Lagg Visitor Centre Manager, and Graham Omand, our Lagg Distillery Manager will join the Poet Laureate of Glasgow Jim Carruth, renowned chef and author of 'Chasing the Dram' Rachel McCormack, Honorary Research Fellow in Scottish Literature at the University of Glasgow Hamish Whyte and Scottish Field Editor Kenny Smith. The hope is that with such a varied judging panel mulling over each of the entries, we will be able to find something truly special and unique. Who knows we might even find the next big literary talent!
This competition is open to individuals over the age of 18 years only. Closing date for all entries is the 14th December 2018 and the winner along with the two runner-up entries will be announced on the 25th January 2019.
To enter, please email your name, contact details and date of birth along with the poem you wish to enter to ksmith@scottishfield.co.uk with the subject line Isle of Arran Distillers - Poetry Competition. Alternatively, please send all postal entries to:
Isle of Arran Distillers - Poetry Competition
Scottish Field
496 Ferry Road,
Edinburgh,
EH5 2DL
All terms and conditions, as well as further details, can be found at www.scottishfield.co.uk