History
Today our distillery is the only one on Arran. Back in the early 1800s there were many small stills to be found across the island. Not all of them were legal, but all made superlative spirit.
Arran has always been a fine place to make good whisky, but when quantity was prized over quality our wee island couldn't compete economically, and one by one the distilleries fell into disuse. We revived the tradition when we built our new distillery in Lochranza, at the north end of the island. When a three-year old cask was opened on 25th July 1998, our guests enjoyed the first legal dram of Arran whisky in over 160 years.
We now produce a range of ages and expressions, but all are made using the same traditional methods and materials. We always use all-Scottish barley and the washbacks - large wooden vessels used for fermentation - are crafted from Oregon pine. Distillation takes place in tall, swan-necked copper stills and our whisky matures in carefully-chosen oak casks that have previously held Sherry, Bourbon and other noble liquors. Even today, about 2% of the spirit escapes through the porous wood each year, providing the angels with their famous share….
In June 2016 we celebrated our 21st anniversary and the christening of 'Rowan House' a brand new blending and tasting building in the grounds of our Lochranza Distillery. We are now in the process of building our second distillery at Lagg, at the south end of the Isle of Arran. It is expected to open at Easter in 2019. Times have never been more exciting for us.
1994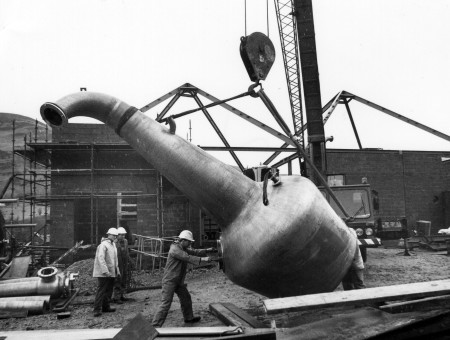 Building work started on the distillery on 16th December.
1995
First spirit ran through the spirit safe at 2.29pm on 29th June 1995 and the Distillery was officially opened on August 17th.
1997
Visitor Centre was opened on 9th August by Her Majesty The Queen and two casks were presented to her for Princes William and Harry. These casks are still slumbering peacefully in Warehouse 1.
1998
After 3 years of maturation, the first cask of Arran Single Malt Scotch Whisky was opened on 25th July by Scottish film star Ewan McGregor. This was the first legal dram on Arran for over 160 years. In this year, we released our first ever 3 year-old Arran Single Malt.
2006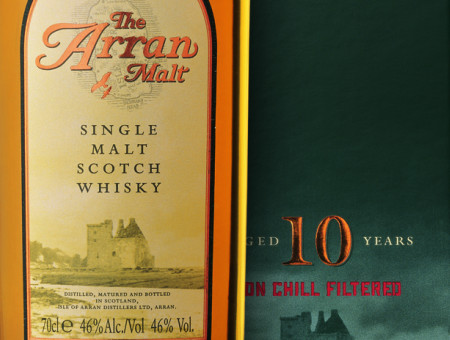 The first official commercially available Arran Malt 10 year-old was released in the Spring. Bottled at 46% non-chillfiltered, it remains at the heart of the Arran range.
2007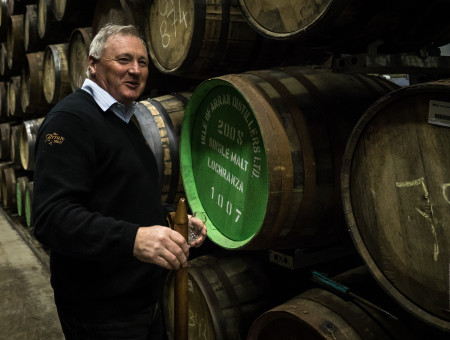 Isle of Arran Distillers was named Scottish Distillery of the Year James MacTaggart took over from Gordon Mitchell as Distillery Manager in June of this year.
2010
Official Arran 14 year-old was released in August and the first bottling of the peated expression of Arran, Machrie Moor, was released in early December.
2014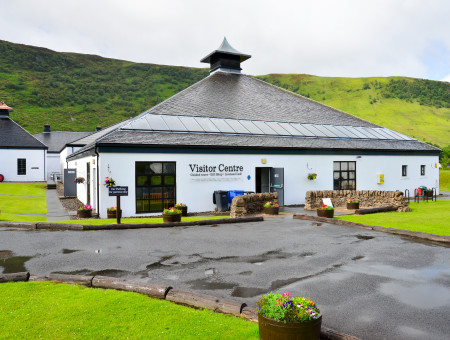 Our Visitor Centre was awarded 'Distillery Visitor Experience of the Year' and went on to win again in 2015.
2015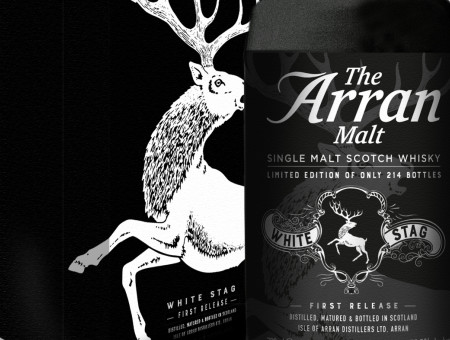 The first ever White Stag Tasting Panel was formed and chose an official community bottling exclusively available to White Stags.
2016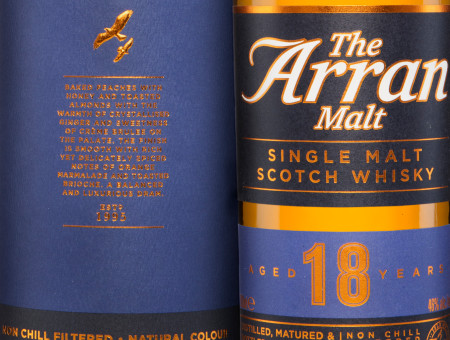 Our first ever core range 18 year-old was released in February 2016. We celebrated our 21st Anniversary in June 2016 and a limited release 21st Anniversary edition was released in November 2016.
2018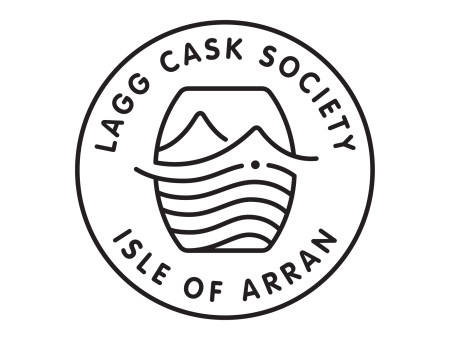 Lagg Distillery is underway, with construction fully underway in summer 2018. The Lagg Cask Society is launched, welcoming new cask owners of Lagg Single Malt which will be produced for the first time in February 2019.