15 Jan 2019
Where we stand at Lagg
As we start the new year, things are coming together at the Lagg Distillery, ready for the official opening in Spring.
Following the arrival of the copper pot stills in September, further developments were made towards the end of last year at the Lagg Distillery and Visitor Centre.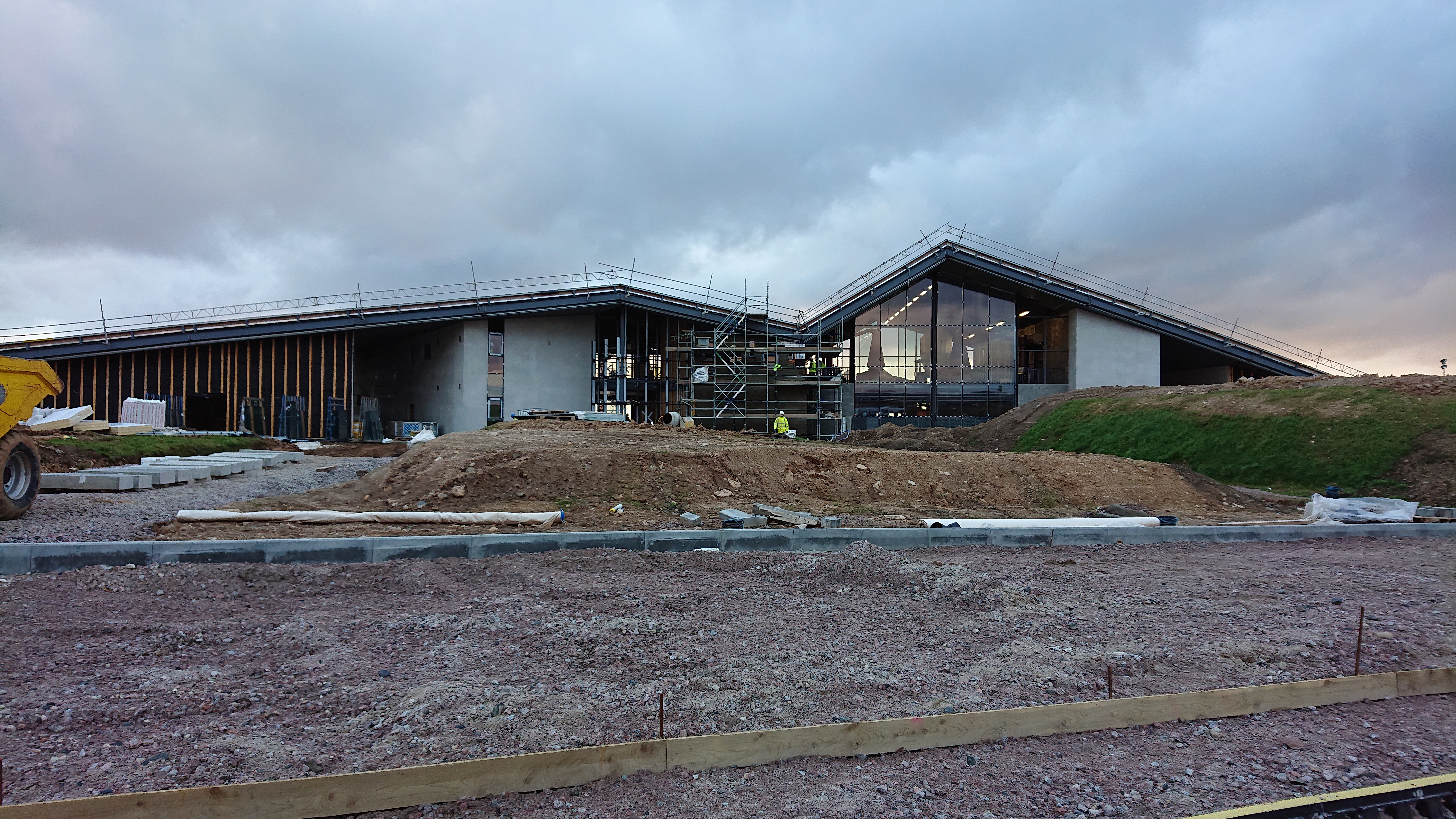 On an overall basis, the Lagg Distillery and Visitor Centre is now completely wind and water tight, perfect for the wintery conditions we have been experiencing recently on the south end of the island. Elements of both external and internal stonework have also progressed, allowing a little of the character and natural elements of the building to come to life.
Work is also well underway on the visitor car park and access roads. Once complete, the car park will have enough capacity for 92 vehicles along with 6 disabled spaces. There will also be space to cater for coaches or buses.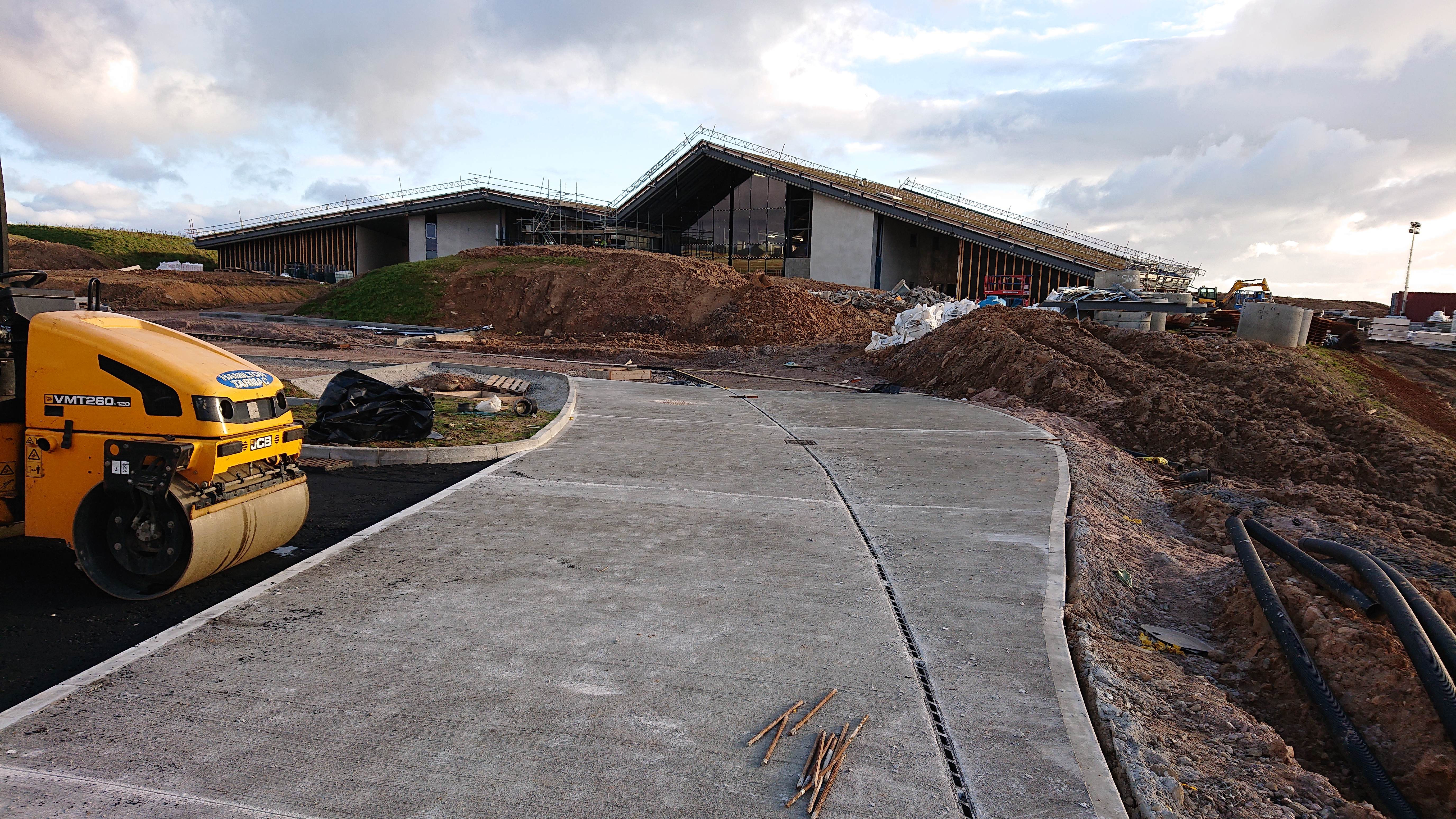 Shortly before the end of the year, our traditional wooden washbacks arrived and were installed on to the distillery floor. There are six washbacks in total, each of which has a maximum capacity of 24,000 litres but will be filled with only 20,000 litres of wash for fermentation. The mash tun has also arrived and been put in place alongside the custom made copper pot stills, meaning the distillery floor is almost ready to start the comissioning phase next month.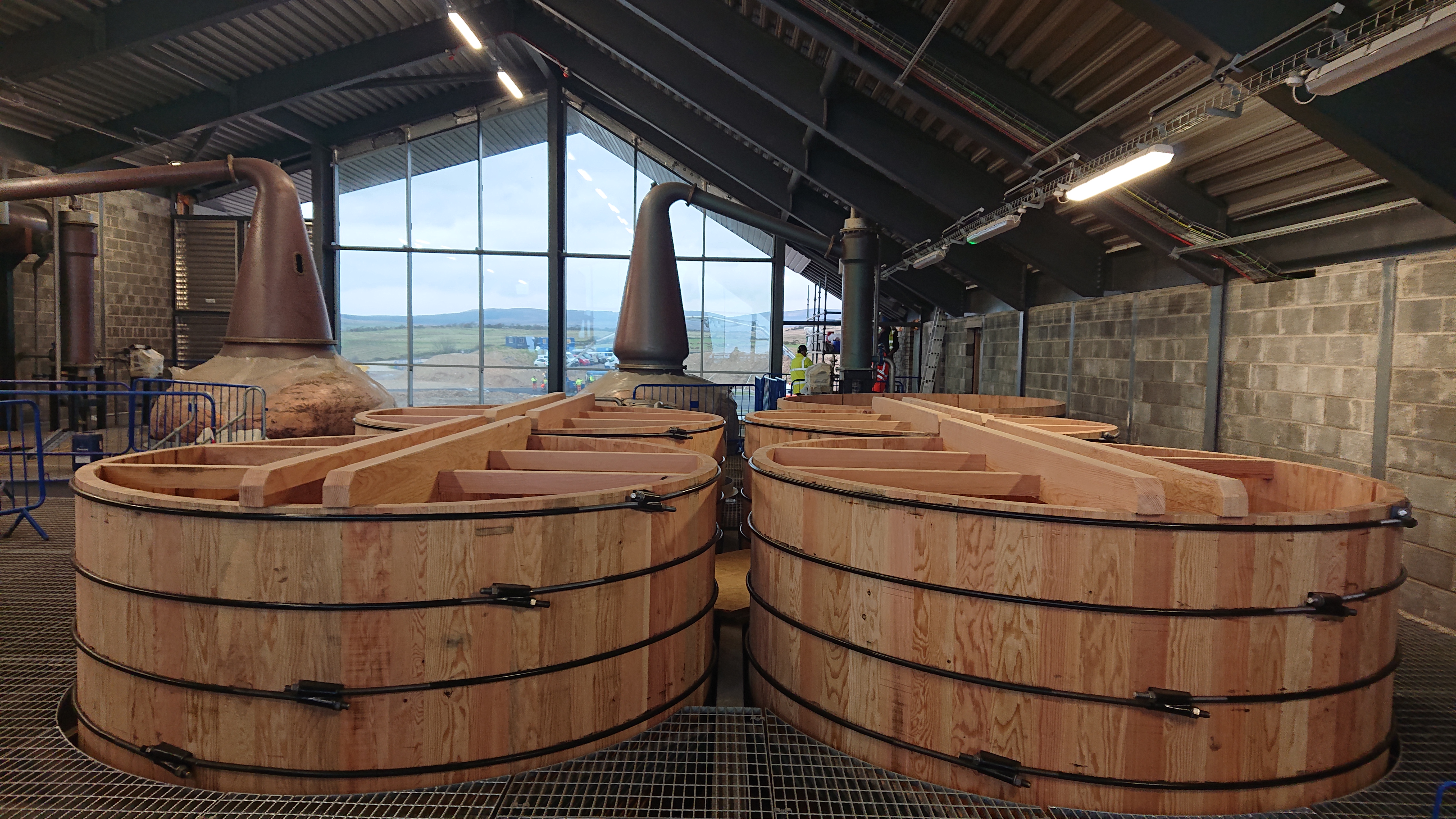 Moving forward into the first few months of 2019, we are expecting to finish all of the internal and external construction work. This will then allow us to begin working more heavily on the elements of internal design, ensuring that the structure of our distillery and visitor centre is properly complimented.
We are excited for all that 2019 has to hold for both the Lagg Distillery & Visitor Centre and Isle of Arran Distillers Ltd. as a whole.