Lagg Poetry Competition - WINNER

The 83 individual entries were collated and distributed to the panel of judges including Lagg Visitor Experience Manager Faye Waterlow, Lagg Distillery Manager Graham Omand, Web Editor at Scottish Field Magazine Kenny Smith, honorary research fellow in the Department of Scottish Literature at Glasgow University Hamish Whyte, Poet Laureate of Glasgow since 2014 Jim Carruth and renowned chef and author of 'Chasing the Dram' Rachel McCormack.
We are delighted to announce that our winning entry was From the Grain by David Cover. Our two runner up entrants were by Etienne Guilloud and Bobby Ronnie.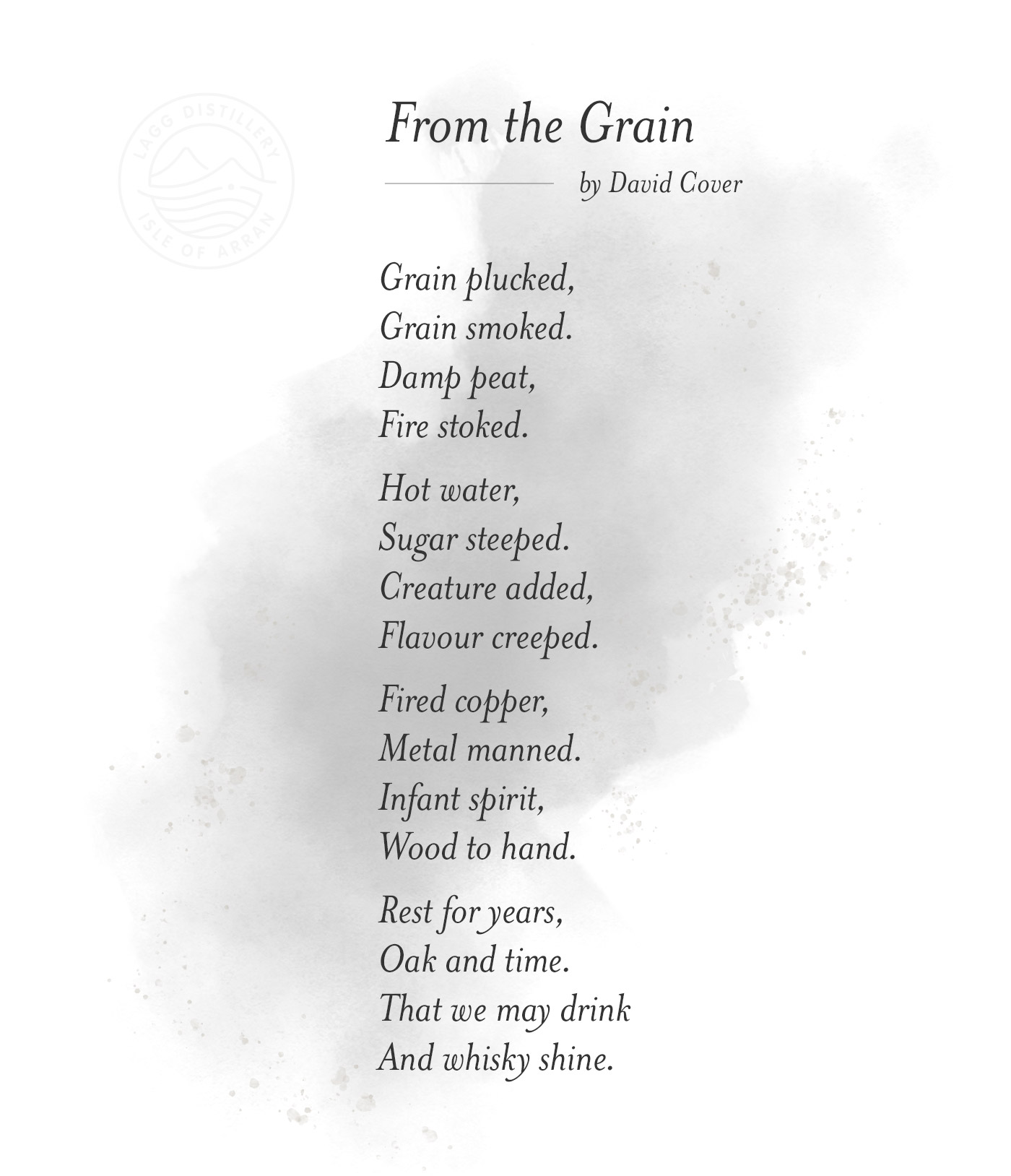 The above winning entry will take pride of place within the Lagg Visitor Centre as well as being exclusively published within Scottish Magazine. The winning poet will also be invited to the official opening of the Lagg Visitor Centre in Spring of this year. The two runners up will also receive a Lagg Distillery Goodie Bag each.
Isle of Arran Distillers Ltd. would like to thank everyone who took the time to enter the Lagg Poetry Competition. We are delighted that we have had so many high quality entries from varied countries and of varied inspirations.