Arran Malt Marsala Finish
Brand new for Summer 2018 - a one-off bottling of The Arran Malt finished in a Marsala cask. This is a guest cask finish for 2018 and won't be available for long.
After initially maturing in traditional oak casks over a number of years The Arran Single Malt in this bottling was 'finished' in a selection of Marsala wine casks sourced from an artisan producer of this iconic Sicilian wine. Our Master Distiller, James MacTaggart, has carefully monitored this period of secondary maturation to ensure the perfect balance is struck between the Marsala casks and the intrinsic sweet-fruity character of The Arran Malt. The end result is a Single Malt with a decadently fruity, gourmet character, full of complexity and quality.
"What a dram, one for a summer evening or indeed a cosy night in. Great exploration of the cask".
Appearance

Delicate blush

Aroma

Candied orange peel

Taste

Sweetness, Bitter orange, Apple, Toasted Oak.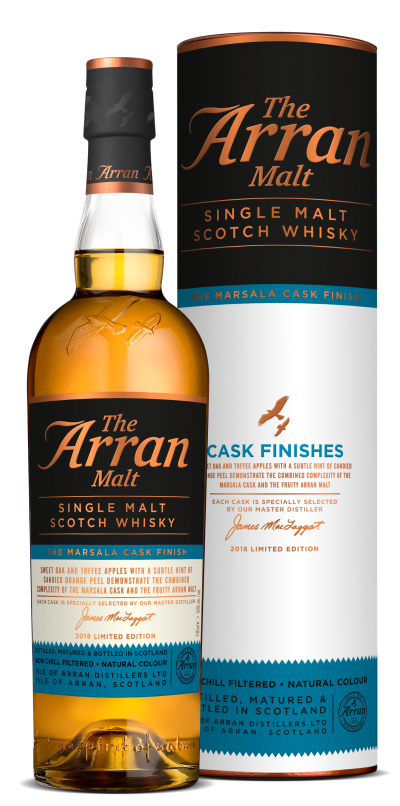 £44.99