Master of Distilling - The Man with the Golden Glass
We are delighted to present a 12 year-old Single Malt bottled in honour of our Master Distiller James MacTaggart.
This characterful limited edition of the Arran Single Malt has been specially created by Master Distiller James MacTaggart as a stunning example of a successful partnership between whisky and cask.
A selection of Palo Cortado Sherry Casks handpicked in Spain by James add a delightful and warming dimension to another memorable and classic expression of Arran Single Malt.
There are 12,000 bottles of this edition available worldwide.
Tasting Note
NOSE: Bright and mouth-watering; Seville orange marmalade, peaches and mango freshness are followed by the warmth of root ginger and a waft of drying grass and gorse bushes.
PALATE: Rich in chocolate orange, quince jelly and the zest of citrus fruits. The subtle tang of yeasty, buttered sourdough and a kick of rock salt come through as the Palo Cortado cask displays its influence.
FINISH: Cider apples accentuate Arran house style before the warmth of ginger returns alongside a rich impression of these exceptional sherry casks.
PLEASE NOTE THAT THIS IS A LIMITED EDITION BOTTLING AND DELIVERY MAY TAKE BETWEEN 15 AND 20 DAYS.
Appearance

Bright gold

Aroma

Peach, mango and warm ginger

Taste

Sweetness, Bitter orange, Citrus, Dark chocolate, Salty, memorable.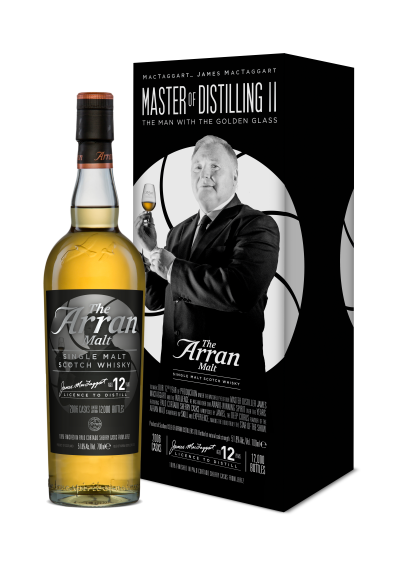 £74.99