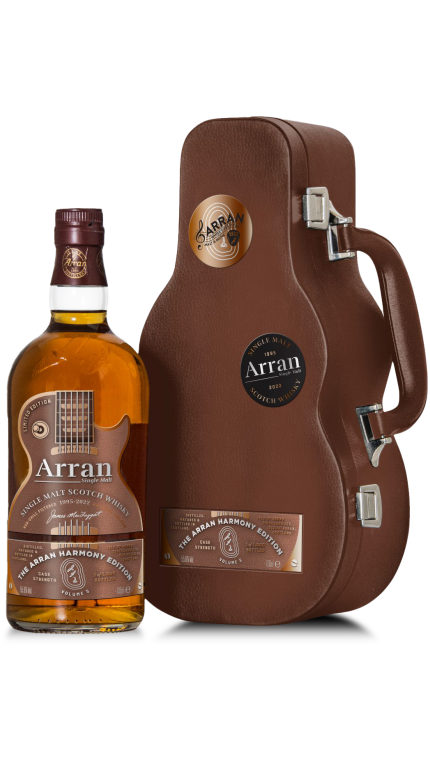 The Arran Whisky Festival - Malt & Music, 2022.
The Arran Harmony Edition Vol. 5 has been artfully blended using Single Malt matured in three wood types which are well known to the Arran Spirit. A Bourbon barrel, Sherry hogshead and Sherry butt have been married together seamlessly to create a familiar and comforting song. This beautiful ensemble of casks has proved very successful in presenting many Arran Single Malt masterpieces and this outstanding dram is no exception.
In composing his final Harmony Edition, Master Blender James MacTaggart has shown that sometimes the familiar melodies are the best.
Celebrate musicianship and the kinship of Arran Single Malt with this Special Release available online and in our Distillery visitor centres to mark our 2022 Arran Whisky Festival - Malt & Music.
Fancy another dram?
Lagg New Make Peated Spirit Drink

Crisp & clean, Fresh fruit, Sweet peat

£14.16

Machrie Moor Single Malt

Lemon, pineapple, fresh

£40.83

Lagg Distillery Exclusive Heavily-Peated Arran Single Malt Rum Cask Finish

Complex fruity notes, oak smoke, cinnamon.

£54.16