11 Jun 2020
Arran Whisky Festival - Malt & Music
This is a special year for our Company as we celebrate our 25th Anniversary. Many of you had plans to come and join us for our annual Arran Whisky Festival Malt & Music from Friday 26th - Sunday 28th June, however sadly our plans have had to change.
We are still planning our celebrations between both Lochranza & Lagg Distilleries, and we hope that you might be able to come online and join us!
Here is a line-up of all the online sessions that we have planned over the course of the weekend: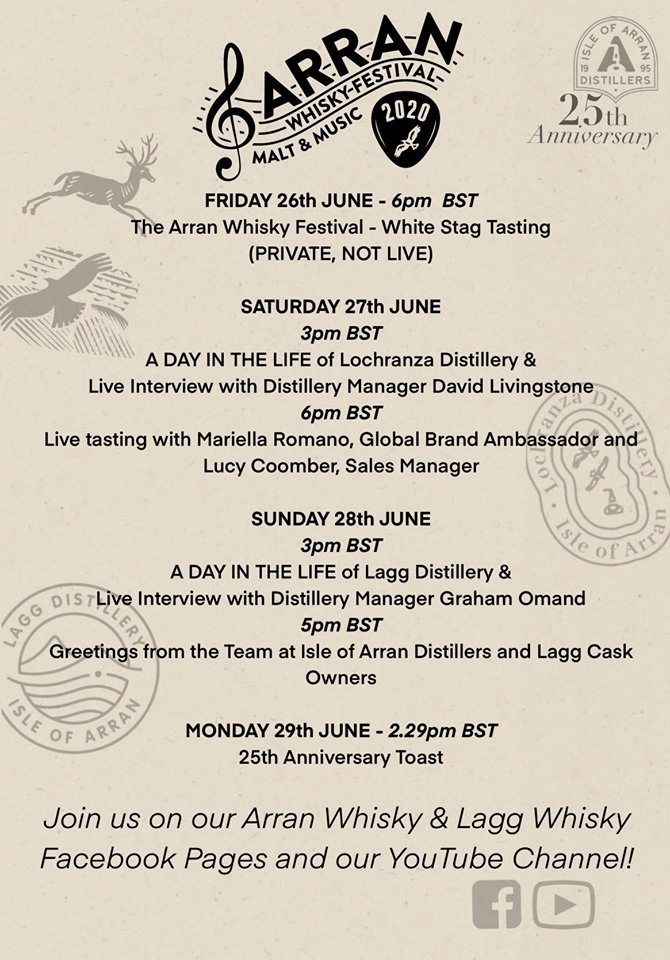 We hope to see you join in online!