18 May 2019
World Whisky Day 2019
Journey to The Bothy – a celebrating World Whisky Day with a hike to a beautiful spot on the Isle of Arran which has a special significance to our distillery. Arran Brand Ambassador Mariella, and Sales Managers Andy and Lucy bring you this story, told last Monday on one of the most beautiful days of the year so far.
This year we decided to celebrate World Whisky Day in a different way – by enjoying the breath-taking Arran landscape and its water of life in a very special place.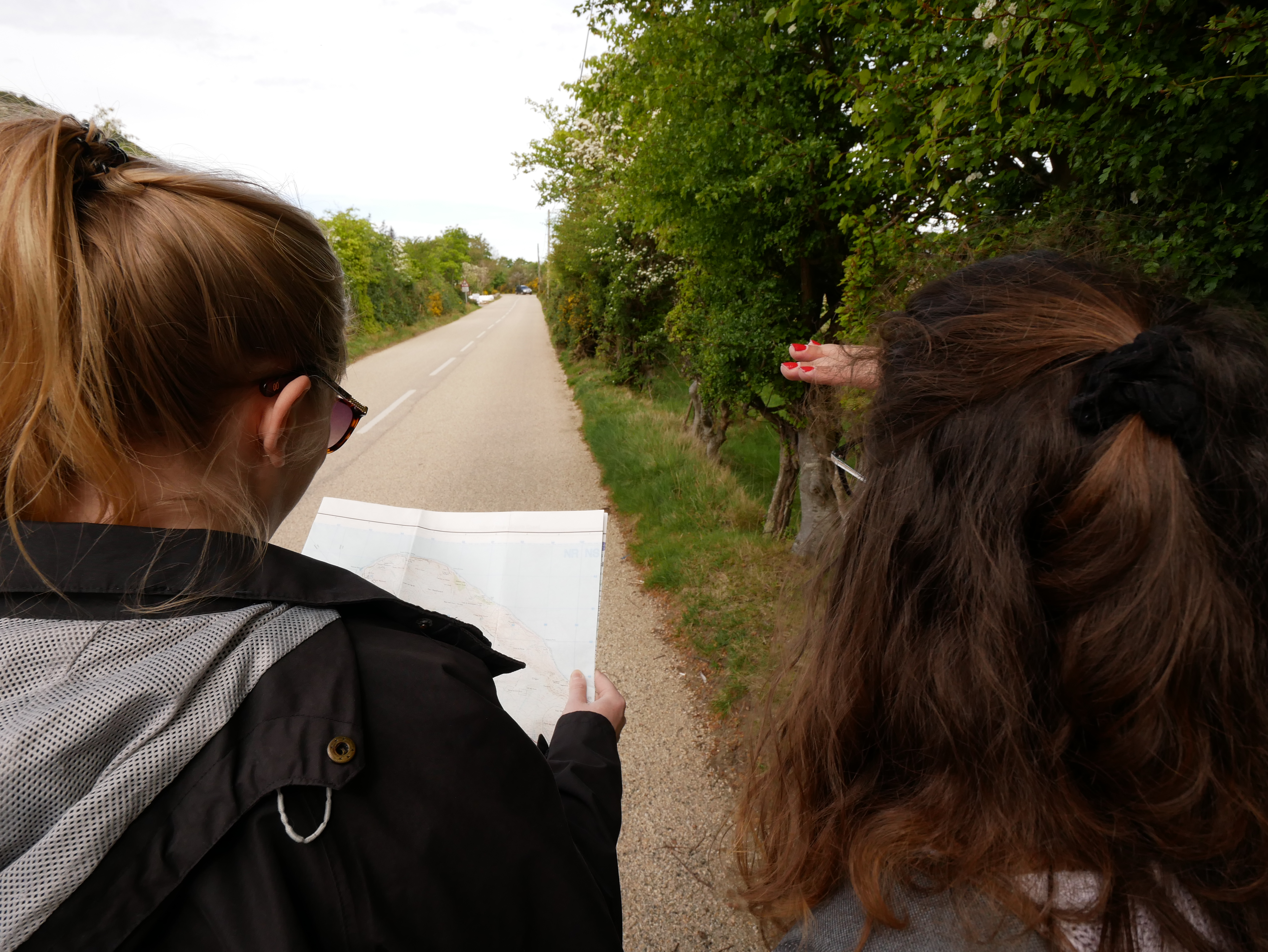 We went on an adventure to celebrate this day to the fullest! As huge fans of our Quarter Cask expression, we decided to get our walking shoes out, grab a bottle of delicious whisky and set off on a journey to a bothy, with a bottle of The Bothy!
We couldn't have chosen a better day to go for a long walk, Arran delighted us with the best weather possible (and we got a bit of a tan too!). We left the distillery and set off for Laggan with the Cottage as our destination. Armed with a map, a compass and Andy's expertise we started our journey on the right path!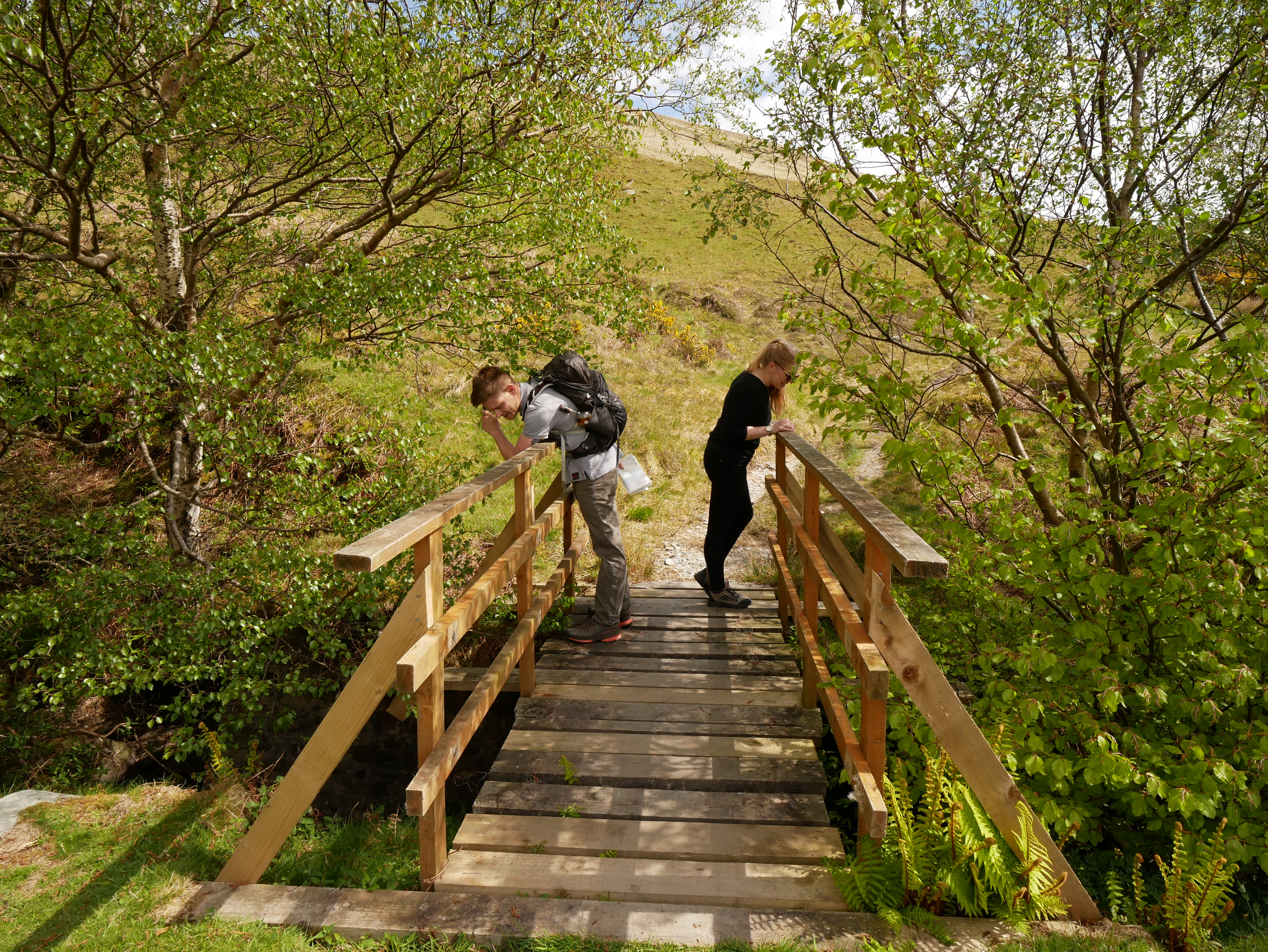 Blue sky, yellow gorse, green grass, white clouds and dark mountains – breath-taking views right from the start. We even got a chance to see the distillery from a completely different perspective and still appreciate its outstanding beauty!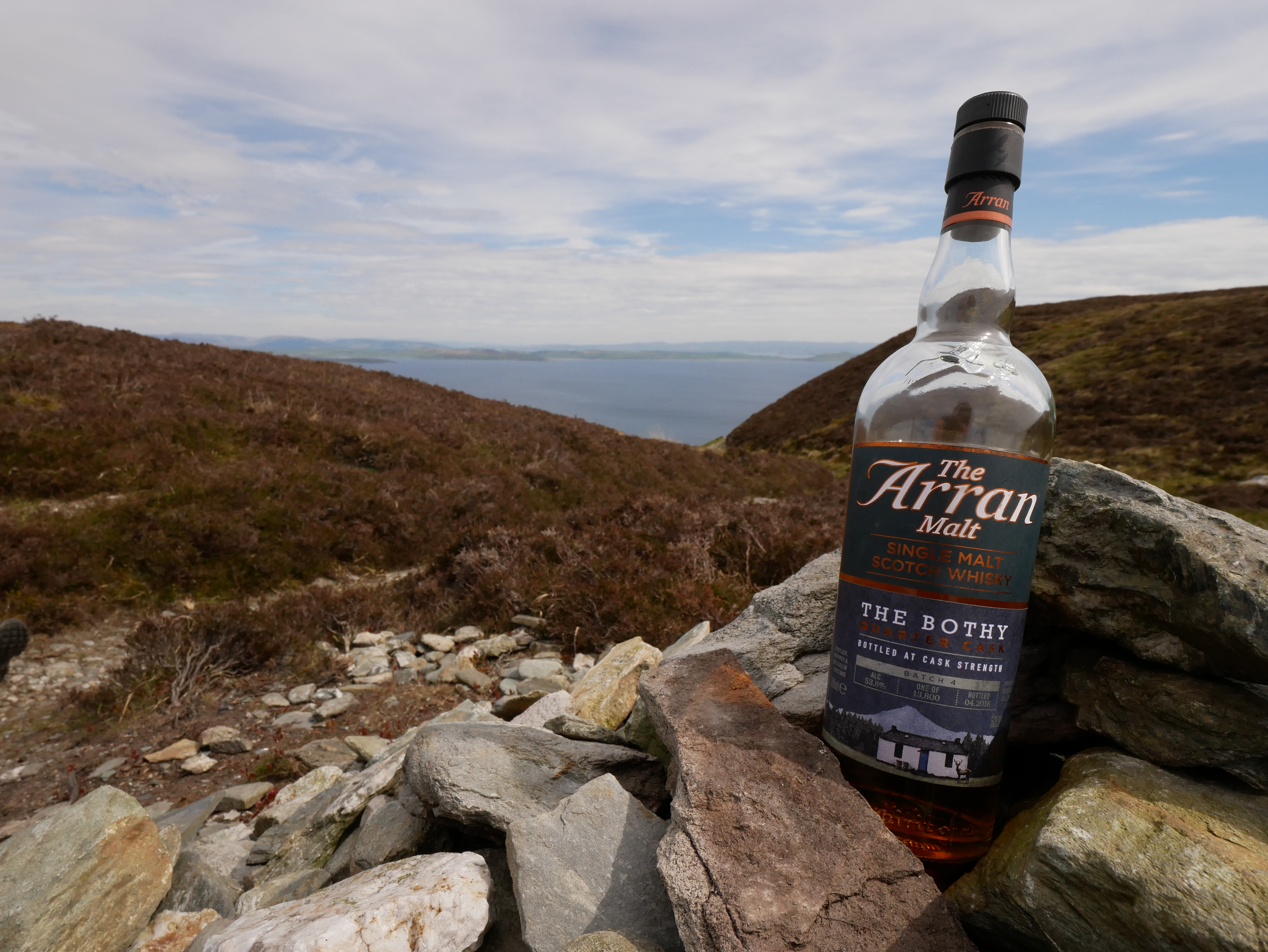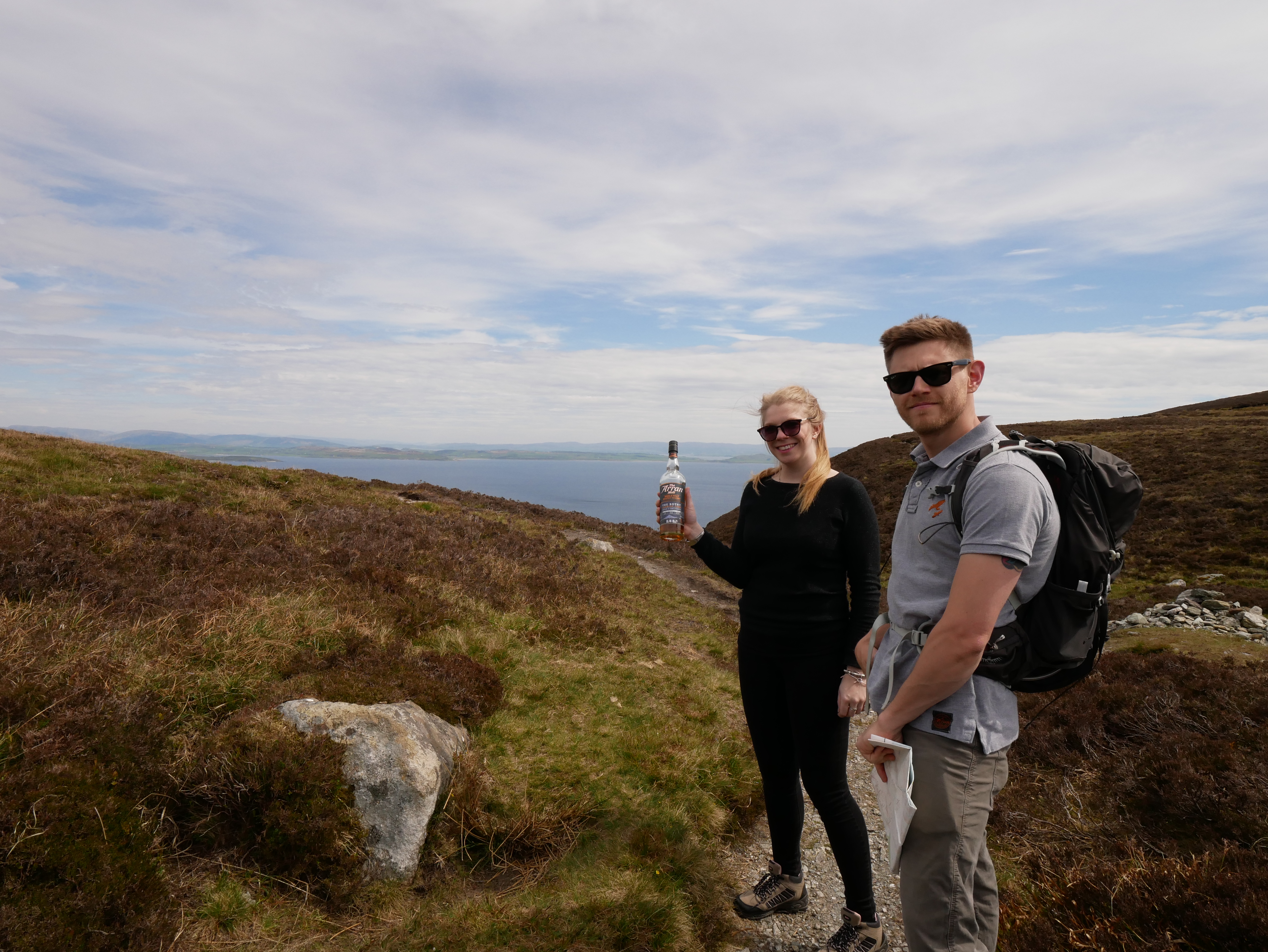 Half-way through our journey we were rewarded with some rest and, finally, magnificent open views of the Ayrshire coastline. The myriad shades of blue presented by the ocean made us feel very satisfied with our expedition and glad that, in the end, whisky got us all here together.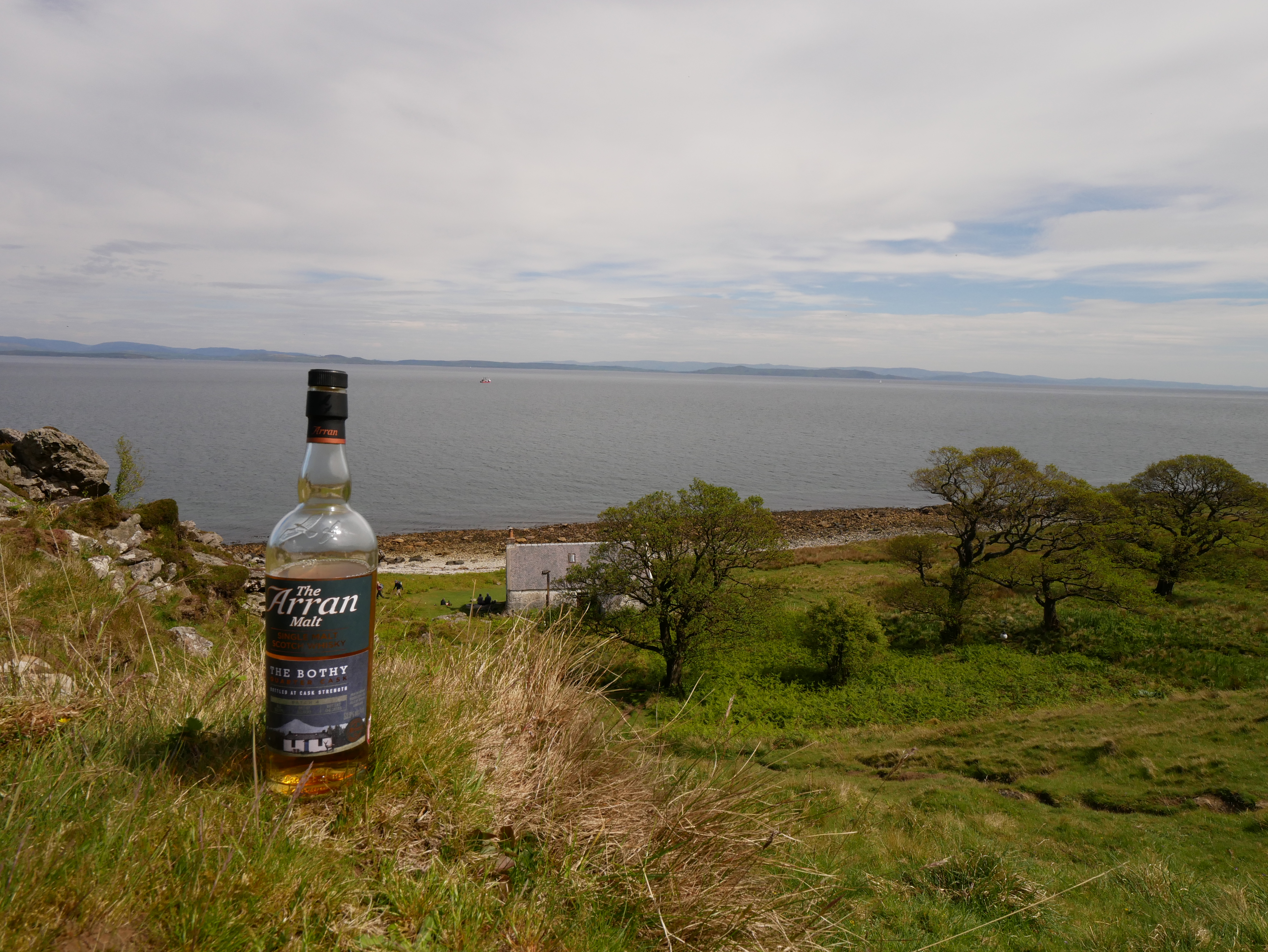 Our eyes couldn't have been more amazed at the sight of this pretty little bothy, Laggan Cottage, that just popped up as we were descending from the hill. Right in front of the sea, with its beautiful light blue windows and door, the perfect location for sharing a dram with friends. This very both is the one that inspired the illustration of the bothy that you see on the packaging of our Quarter Cask expression of Single Malt. The inspiration of our island is present in all of our range.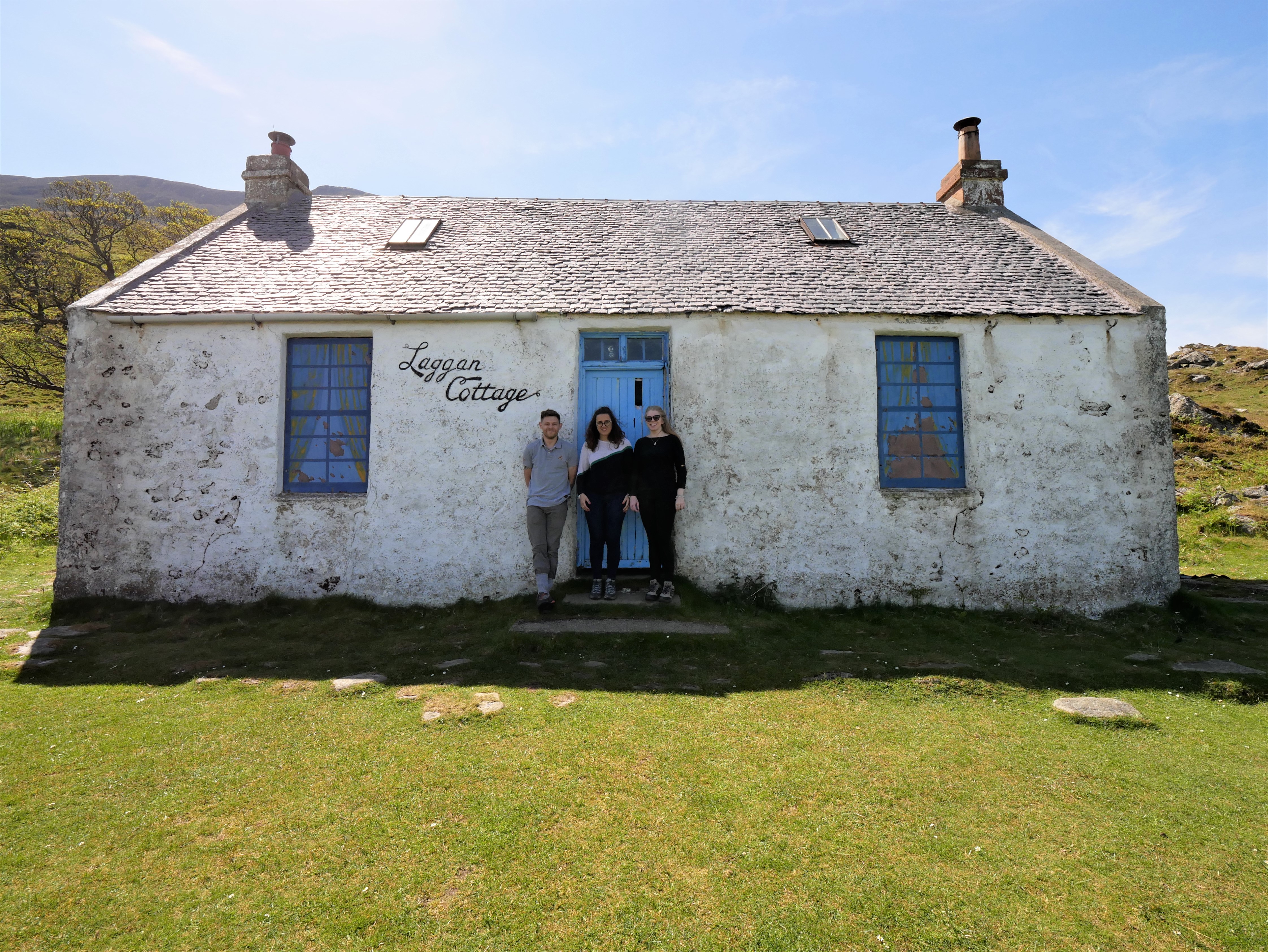 We were not alone on our journey as we met some other people who had decided to enjoy Arran's nature on such a beautiful day and we couldn't have been happier to drink our whisky with some lovely Welsh folks that we met outside the Bothy.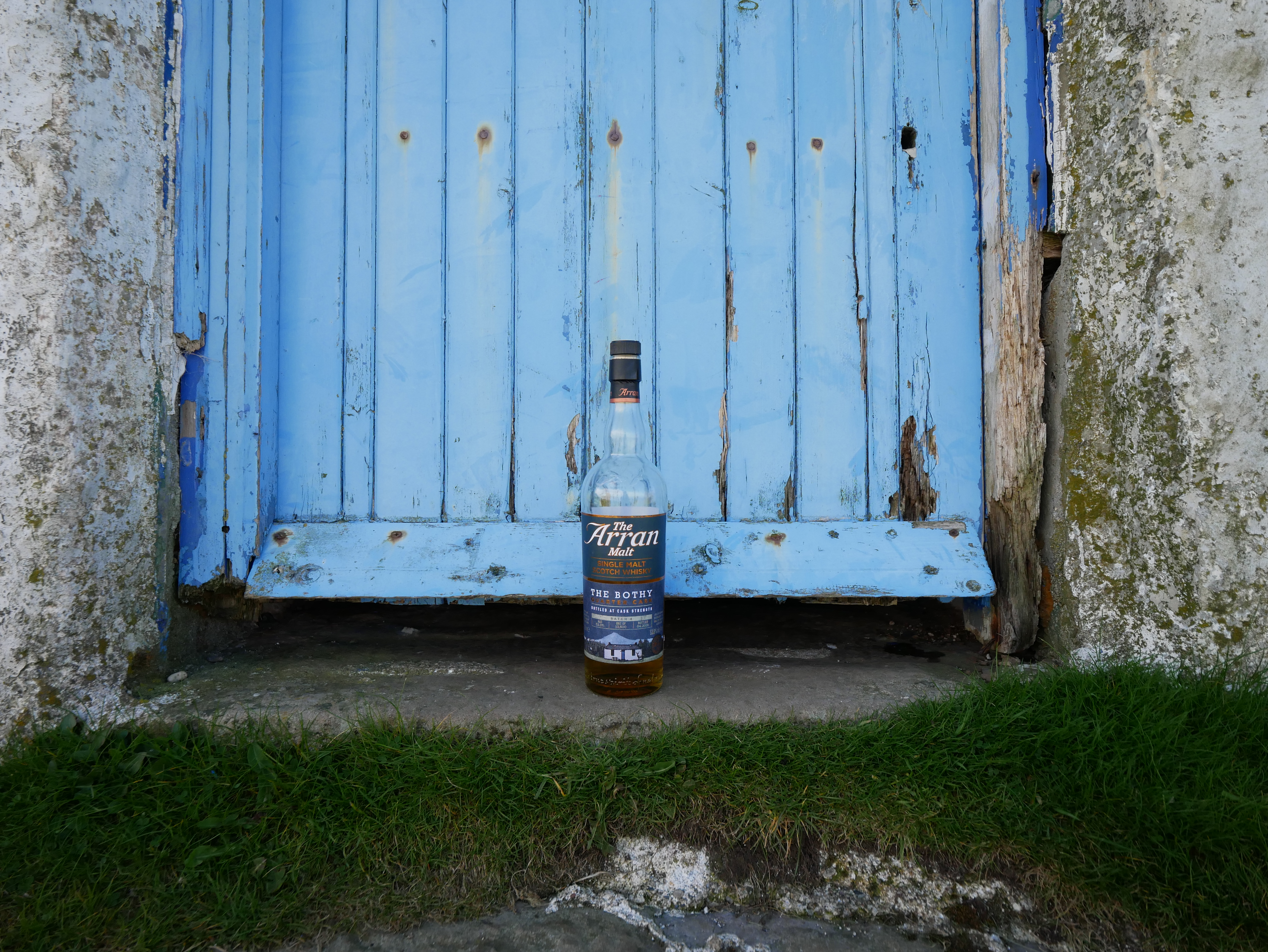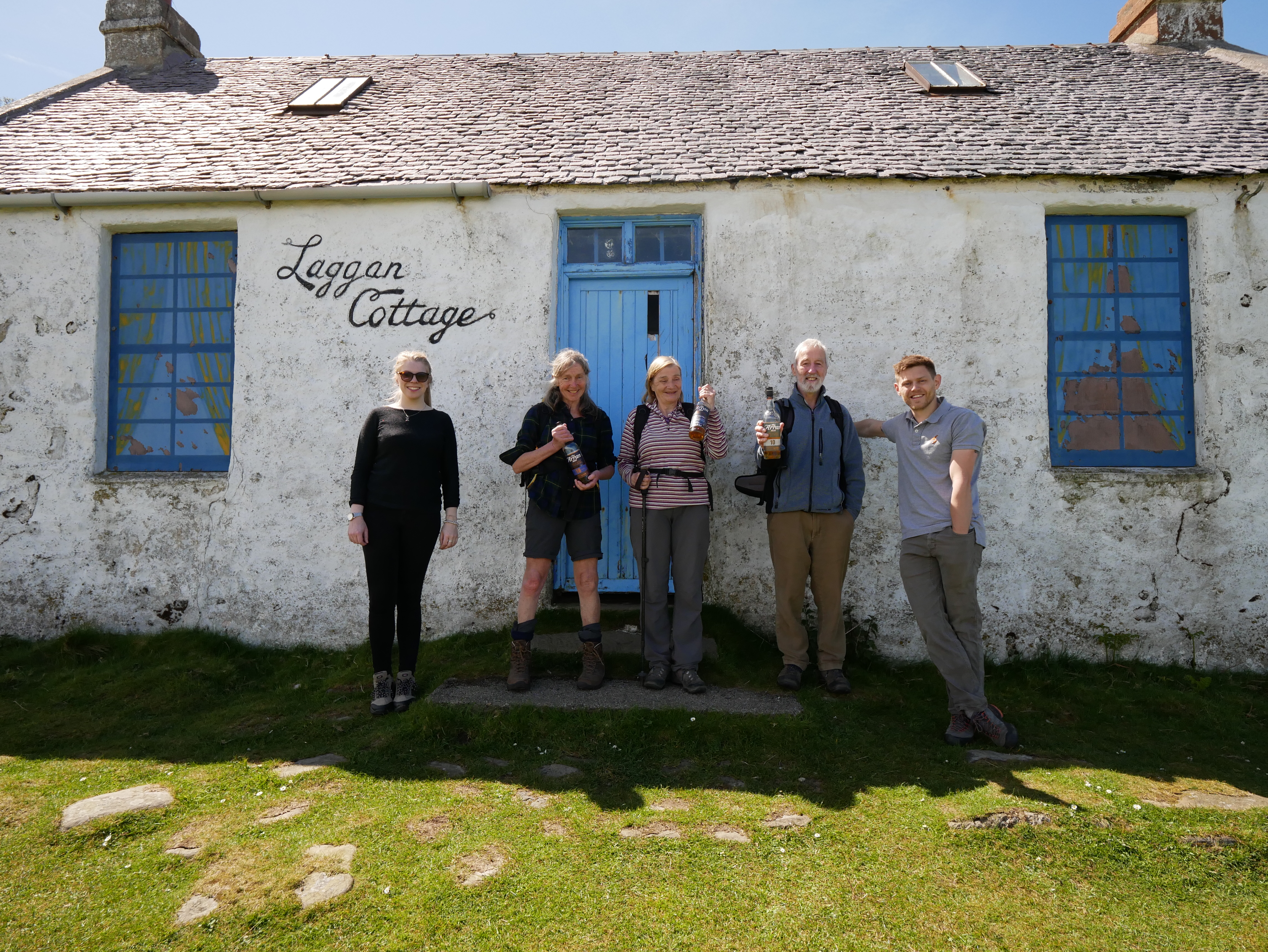 After walking for hours and sharing some whiskies, we thought it was time to stop for a picnic with our beautifully prepared Distillery platter! Thank you so much to our Distillery Café' for the lovely food! (If you have never tried it before get yourself some Arran cheese soon, especially the whisky flavoured one!)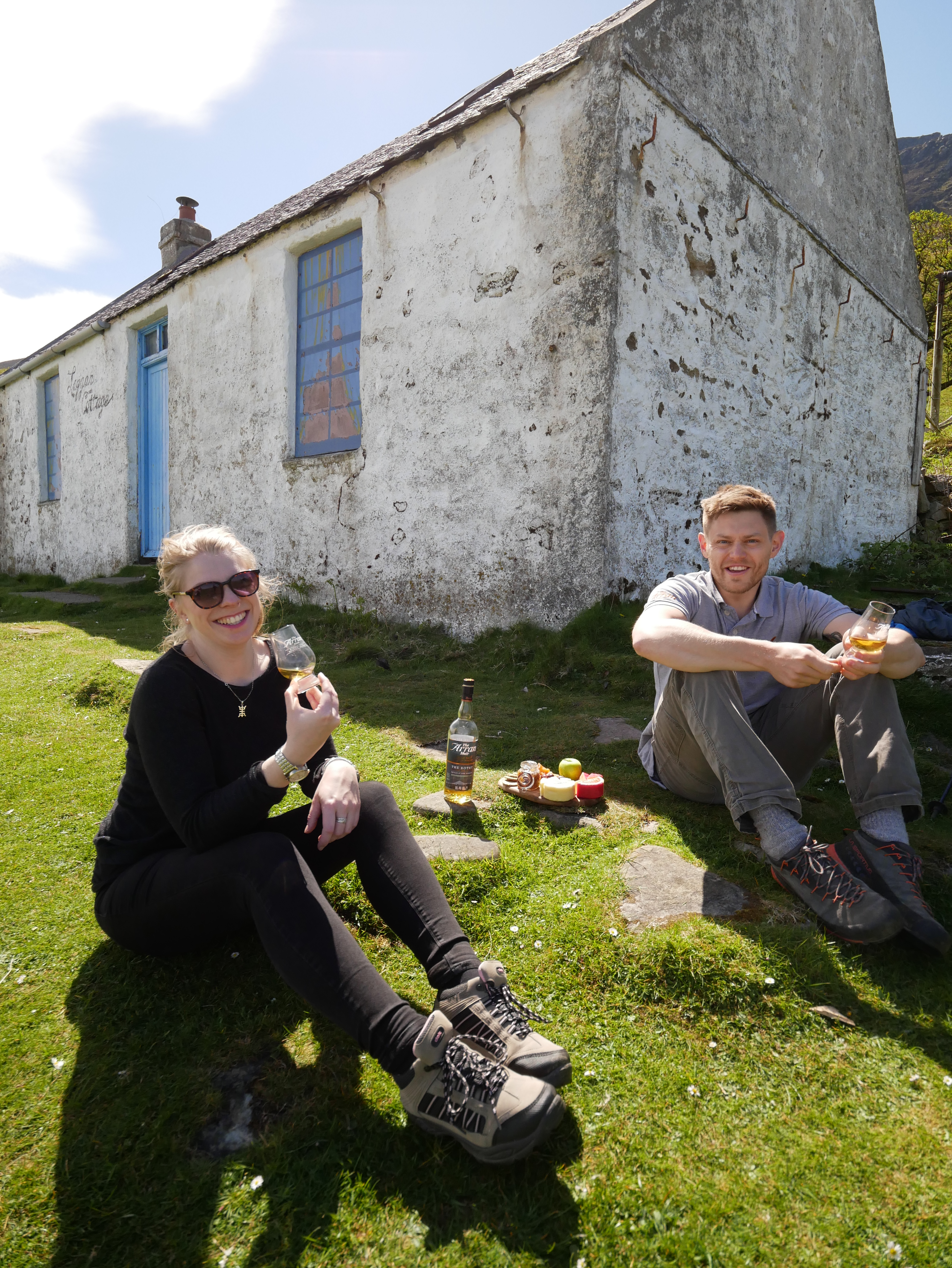 We decided to follow the coastal way back and, despite being a bit longer, we were able to enjoy the amazing views of Lochranza, with deer and wild rabbits part of the scenery. A very cold drink and a warm welcome was waiting for us at the distillery; it had been a fantastic journey! Thank you for following our little adventure, happy World Whisky Day to everyone wherever you are raising a glass today!