12 Jul 2018
Arran Malt & Music Festival 2018
This year's annual Arran Malt & Music Festival took place from Friday 29th June - Sunday 1st July.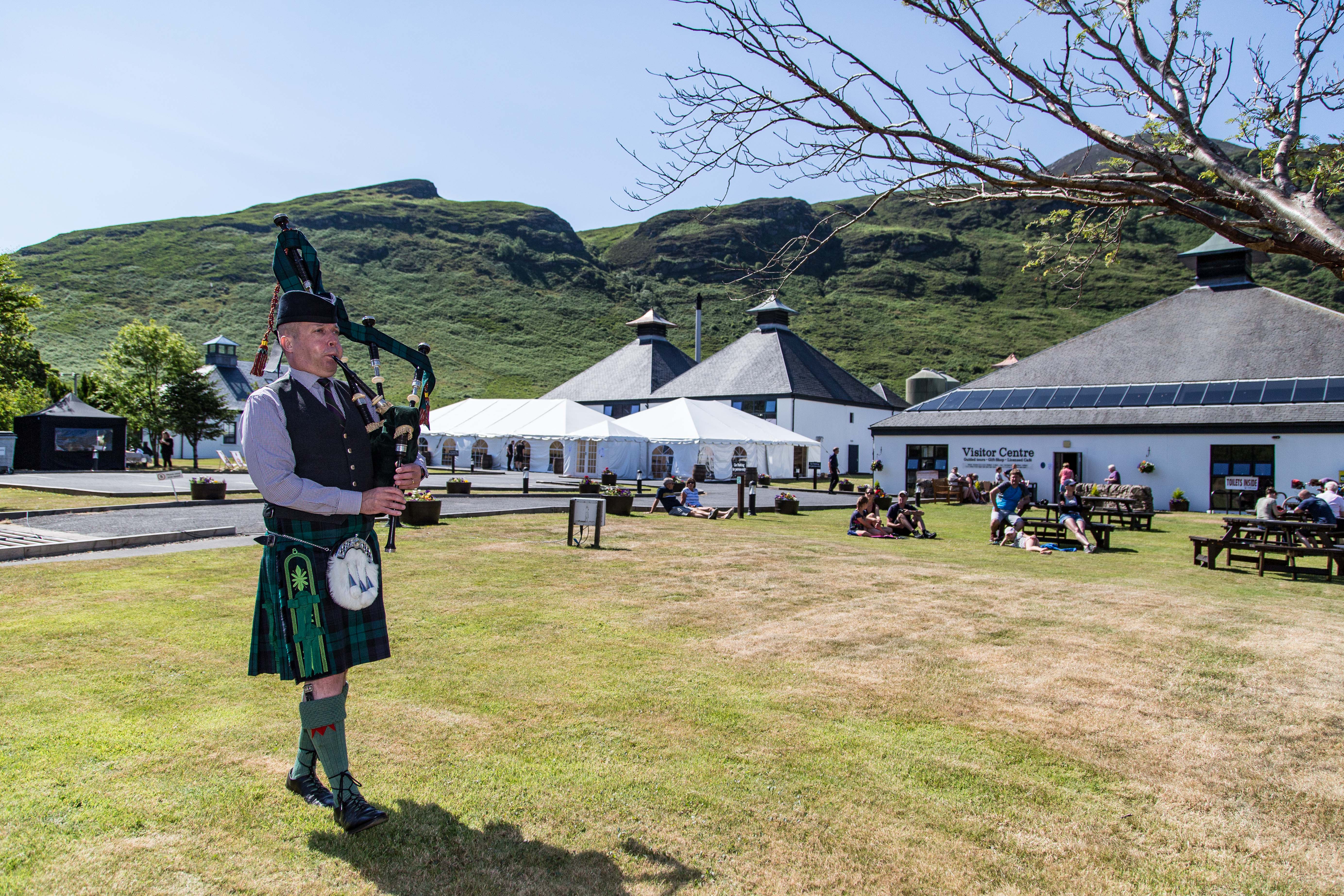 Festivities began on Friday with Lucy and Corrie taking a group of our visitors on a Mogabout down to our new distillery site at Lagg - our very own Laggabout! The group were treated to a new perspective and unique way of exploring the wonderful landscape that the Isle of Arran has to offer. Taking full advantage of the warm weather, there was even time for lunch on the beach, accompanied of course by a lovely dram.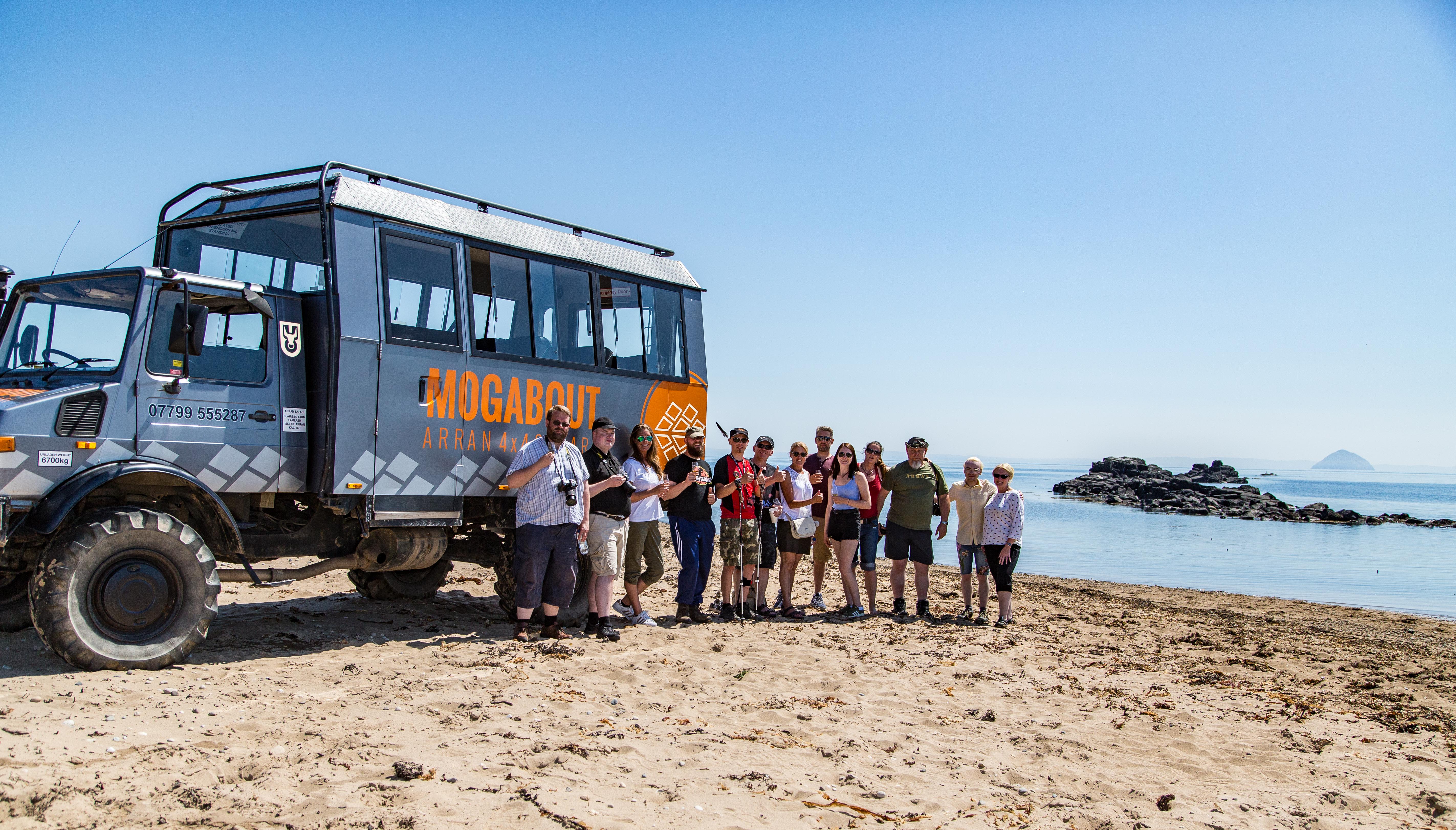 On Friday night we hosted our annual White Stag dinner with music provided by the wedding duo, Ebb and Flow. Guests were treated to a three-course dinner, beautifully complemented with a selection of our own Arran Single Malt expressions, as well as a selection of wine and a Sherry dram with dessert.
At dinner, a raffle was hosted with all proceeds being donated to The Arran Trust. Prizes included, a stuffed toy, a range of whiskies, an Arran Malt t-shirt, a place on next years White Stag Tasting Panel, a red guitar signed by James and The Staves and many more! The result of the proceeds raised for The Arran Trust by our raffle will be announced very soon so keep an eye on our webpage for an upcoming article to find out more.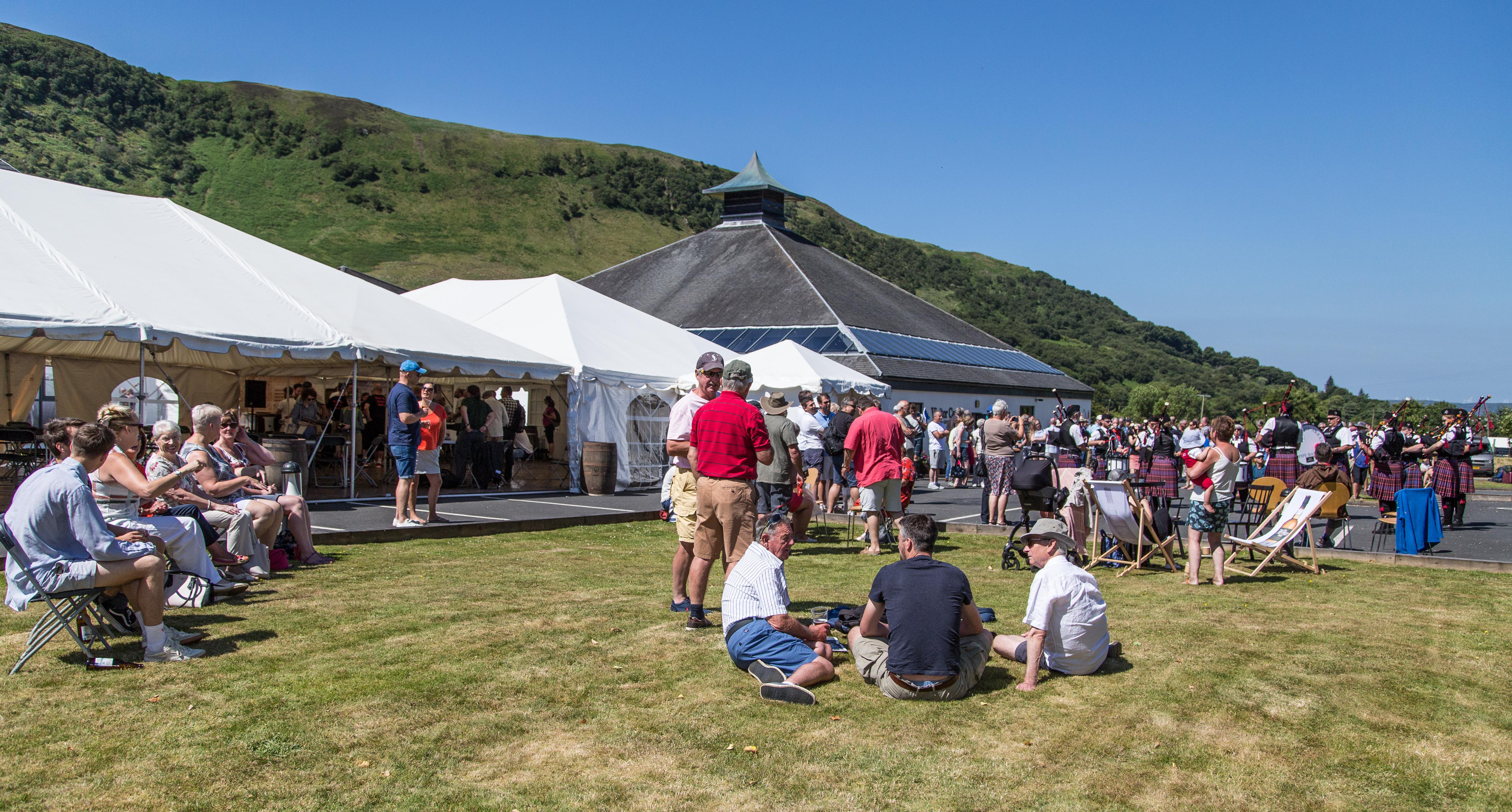 On Saturday, our Festival Day welcomed sunny skies and warm weather, allowing visitors to take advantage of the outdoor setting. We are always delighted to see the friendships that have formed over the years between our Arran Whisky supporters and look forward every year to seeing you all to share a dram and introduce new friends to our whisky.
Throughout the day, alongside our usual tours and tutored tastings, a range of masterclasses were held which offered a deeper look and exploration of our range of whiskies, as well as our whisky making process. Our annual Festival bottling, alongside our new Harmony Edition were also available for purchase exclusively from our Visitor Centre gift shop.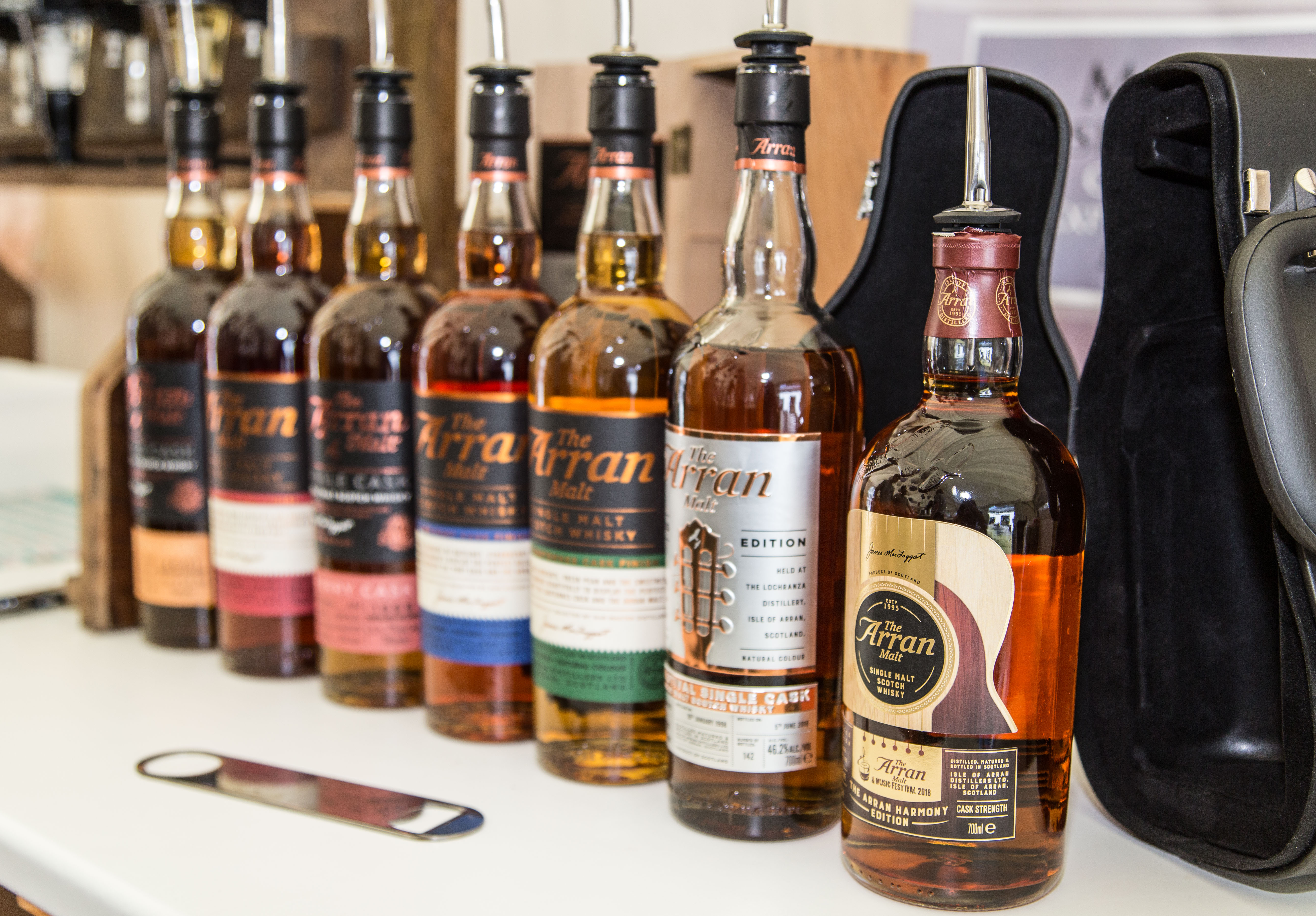 The atmosphere of the day was added to with music provided by Isle of Arran Pipe Band, Jos van Oost, Mic Clark, Arran Brass and of course our very own James and the Staves.
We were happy to welcome back representatives from The Devil's Advocate who not only held a masterclass of their own but were also on hand to provide some beautifully blended cocktails throughout the day and on into our nighttime ceilidh.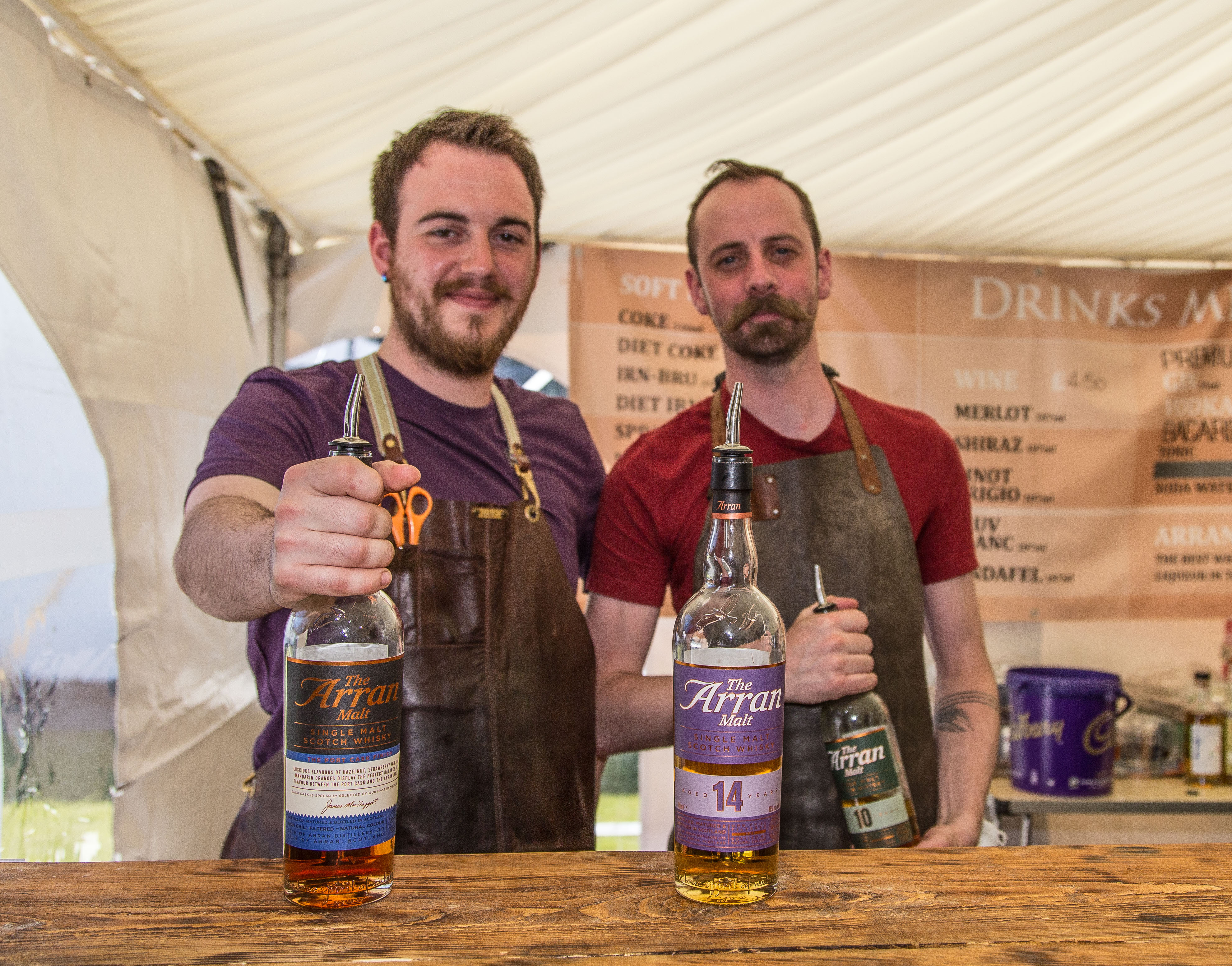 The ceilidh saw everyone dancing to the popular Scottish band Tide Lines before James and the Staves once again took the stage to close yet another Festival Day.
This year's Survivor Sunday was a more relaxed affair with music and food provided outdoors. There was also the opportunity to try three unique Arran expressions which have yet to be released. For those brave enough to try all three, a Sunday Survivor badge was their reward. Survivors were also treated to a flyover from the famous Arran eagles, on hand to close this year's festival weekend in style.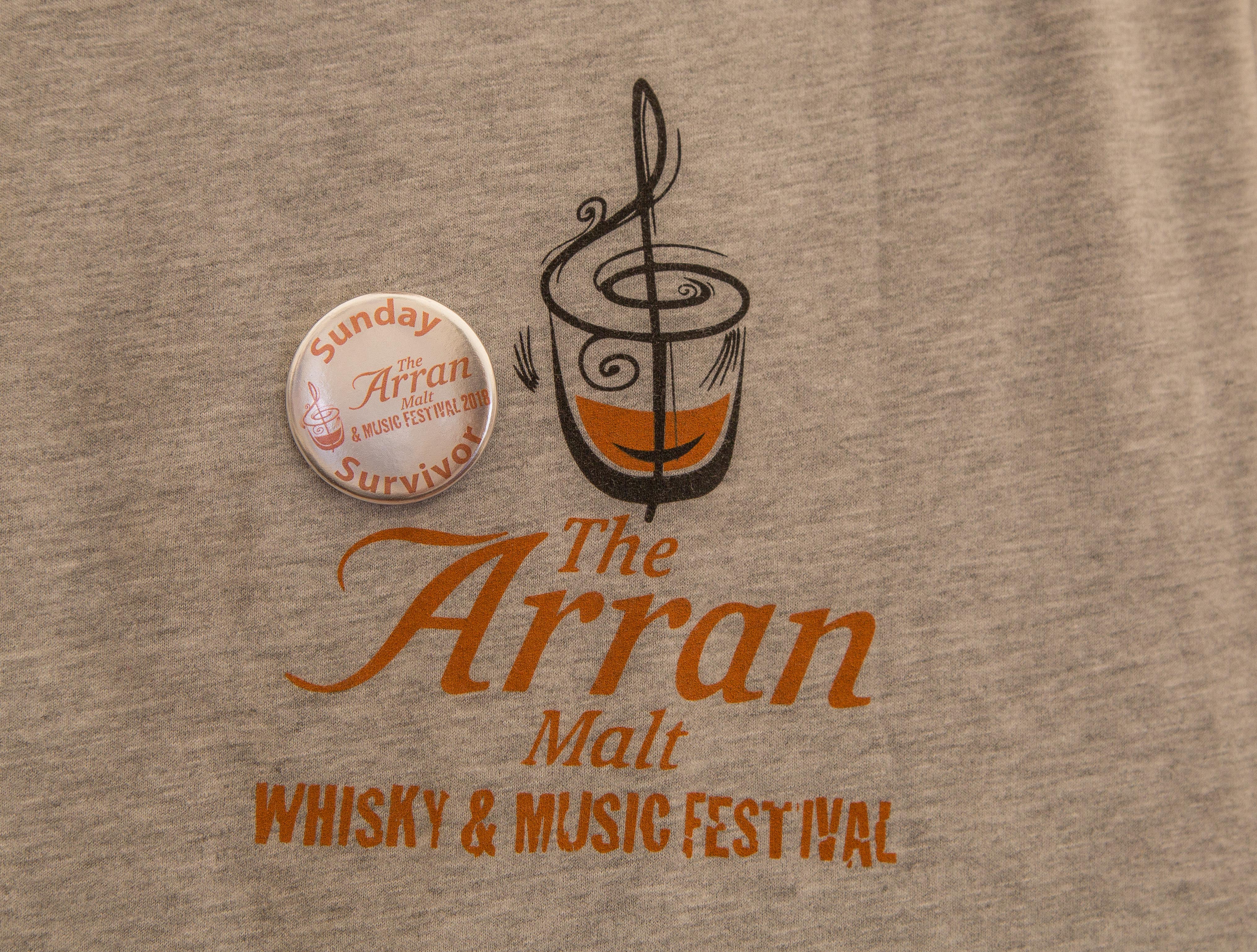 Every year our festival gets bigger and we are delighted to host so many of you year after year. We hope you enjoyed your Arran Malt & Music Festival weekend as much as we did. We hope to see you all again next year for another unforgettable weekend!
To see all of the official photos from our Arran Malt & Music Festival 2018, please visit our Arran Whisky Facebook page.