19 Mar 2018
Investing in Whisky Casks - What You Need to Know
Do you dream of owning your very own whisky cask?
With the launch of the Lagg Cask Society, we've had a flurry of questions regarding buying your own whisky cask! We're here to make the argument for investing in whisky casks and equip you with the knowledge of what to expect with investment!
Why Invest in a Private Whisky Cask?
There are many reasons to invest in a private whisky - but the most common theme among investors is to treat a private cask investment as a way to build a legacy with friends and family. Many investors will buy a cask to celebrate a milestone, such as a wedding celebration or welcoming a new baby into the family and choose to bottle the cask upon a landmark date - such as an 18th birthday.
Investing in a private whisky cask is an attractive proposition. The age, maturation rate, alcohol percentage at which you bottle and the materials/methods used with your private whisky cask means that the total number of bottles you may receive from a cask can vary. However, an approximate estimation of an Arran barrel of 200 bulk litres (bottled at 46% alcohol volume) after ten years would yield 280 bottles (70cl). That's a lot of whisky!
Asides from the obvious benefit of whisky by crate load, there's more to enjoy when investing, as explained by Arran Whisky private cask investor, Struan Dunbar,
I have been buying Arran casks for the last 4 years and have always found it to be an easy and smooth process. The people at Arran are always happy to help and answer any questions, of which I had a few when first starting to look into buying casks. I can highly recommend visiting the distillery, and if you go on a tour be sure to include the bonded warehouse - and the tasting, of course! When we went we gave the cask number, so they could find our cask and we were then able to take a look at it and even sign it. I think it is quite a unique thing to be able to say you have your own cask, of single malt, slowly maturing into something wonderful to be enjoyed later…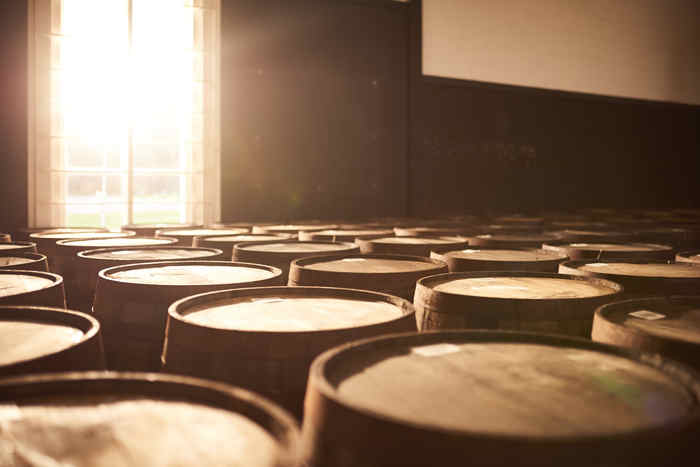 Picking Your Private Whisky Cask
When it comes to selecting your private whisky cask, it's likely you'll find distilleries offering casks at differing price points. It's not unusual to expect pricing to vary, even within the same family of distilleries - like with our Lagg and Arran Whisky cask offers. This is due to a number of factors - such as availability, as well as the process required to make a peated whisky compared to creating one that is unpeated.
When it comes to selecting the right cask, it's also important to consider your tastes and your experience of the products produced by the distillery you have chosen. No two barrels are the same, so you'll need to be sure you're familiar with the typical product manufactured by your chosen distillery. Look for hallmark signs of quality - recent wins at industry awards are a good indicator - for example, Arran Whisky's achievements at the World Whiskies Awards.
When picking your barrel, you should also consider the length of time you are planning to store your whisky for and consider the implications of the "Angel's Share." The Angel's Share refers to the contents of the cask that evaporate over the duration of your cask's maturation. This is approximately 2% every year - however, it can vary cask to cask. The longer you store your cask, the higher the percentage of Angel's Share, meaning you'll yield less bottles at 18 years, than you would if you bottled at 10 years.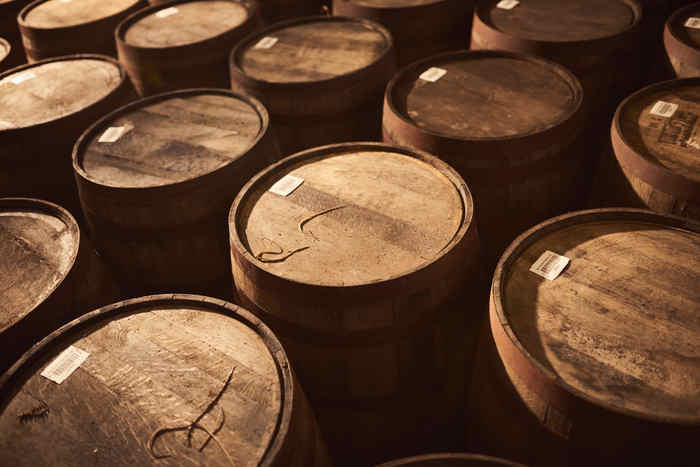 The Cost of Investing in Whisky Casks
Beyond the initial investment into a whisky cask, it's also important to consider some of the less obvious or "hidden" costs such as:
Storage - Whilst your cask is maturing, it will need to be stored in the distillery's warehouse. For some distilleries, this may incur a "rental" charge, as well as a cost for insurance to cover the duration of your cask's maturation. For Arran and Lagg casks, this is inclusive of the initial investment price.
Bottling - Once your cask has reached full maturity, it will need to be bottled. The process involved in requesting a cask sample, moving your cask and bottling your product is likely to come at an additional cost. Even although the payment for this is likely to be a decade or more later, it is important to consider.
Labelling - A bottling plant may be able to provide you with basic labels, however, many wish to opt for a more sophisticated design - of which, design and print will come at a cost. Remember to check your distillery's legal/copyright guidelines when it comes to labelling your whisky - different distilleries will have different rules.
Taxes and Distribution - Taxes such as Duty and VAT (or your local equivalent) will have to be paid upon the bottling and removal of your cask from the bonded warehouse. At the time of bottling your cask, if applicable, you will also be expected to follow UK export law and pay additional taxes such as Capital Gains where applicable.
The costs of investing in a private whisky cask can seem overwhelming for many, but it's not uncommon for whisky fans to invest together, splitting the cost.
Lagg Cask Society - A Once in a Decade Opportunity
Here at Isle of Arran Distillers, we're delighted to present our loyal drammers the opportunity to join the Lagg Cask Society and become a part of a whisky legacy. Lagg Distillery is set to begin producing spirit later this year, and to celebrate the birth of our new distillery, we're delighted to present the opportunity for 700 drammers to purchase ownership of an original Lagg Whisky cask.
We pledge that no further casks will be sold during the first ten years of production.
In addition to ownership of a Lagg Whisky cask, becoming a member of the society will also offer extensive benefits, including a bottle from the very first filled Lagg cask. The Lagg Whisky product will be heavily peated, and aims to compete with the high quality of characteristic whisky produced on the island of Islay. With our impressive collection of award-winning Arran whiskies, our distillery history assures that Lagg Whisky too will be superior in quality.
Find out more about investing in whisky casks on the Lagg Whisky website now.