Best Visitor Experience 2018!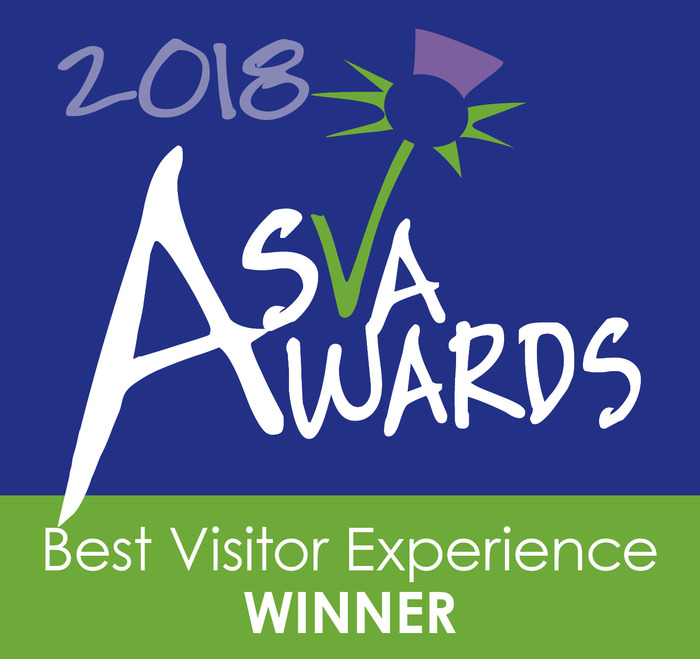 As we approach the end of 2018, we reflect on what has been an incredibly busy and successful year for all of us at Isle of Arran Distillers Ltd. We will share some of our highlights with you in a separate news article rounding up the Best of 2018' but before that, we wanted to highlight a recent award win that we were so proud to be presented with.
Last month, our Isle of Arran Distillery and Visitor Centre won the Association of Scottish Visitor Attractions "Best Visitor Experience" Award 2018. Recognising excellence in the visitor experience provided by ASVA member organisations throughout Scotland, the award was presented at ASVA's 'Going Back to the Future' conference on 8th November.
Entries for the award, sponsored by The Royal Yacht Britannia, were received from visitor attractions across Scotland, all of whom were then visited by members of Britannia's management team to see if they were delivering what they promised in their entry forms. Following this initial assessment, a shortlist of 3 attractions was drawn up. The 3 finalists, which also included The Clydeside Distillery and The Famous Grouse Experience, were then visited by the judging panel chaired by Bob Downie, Chief Executive of The Royal Yacht Britannia.
Commenting on Isle of Arran Distillery and Visitor Centre's win, Chairman of the judges Bob Downie said: "Isle of Arran Distillery offers a truly great visitor experience, delivered by proud and passionate staff, in a beautiful location".
Gerard Tattersfield, Visitor Centre Manager at Isle of Arran Distillery, commented:
"We are absolutely delighted to have won this prestigious award from ASVA.
Despite being one of the most visited and highly rated distillery visitor experiences in the whisky industry, we have retained our small-island feel and our team has always been enthusiastic and gone the extra mile to make visitors feel welcome – whether offering them a bespoke tour, spending extra time explaining and taking customers through our range of whiskies, or even giving them a lift back in time to catch their ferry when they miss the bus!
Many of our visitors come from overseas and we take pride in welcoming them to our corner of Scotland and making sure that they leave with only the most positive memories of their trip to Scotland and the Isle of Arran. If they can leave feeling as though they have had a truly authentic Scottish experience, we have done our job".
ASVA Chairman Douglas Walker said: "This win demonstrates the commitment and desire of the entire team at Isle of Arran Distillery and Visitor Centre to work together to provide a world-class experience that doesn't just meet, but exceeds, visitor expectations. Encouraging improved customer service through awards such as this is just one of the ways ASVA supports visitor attractions throughout the country."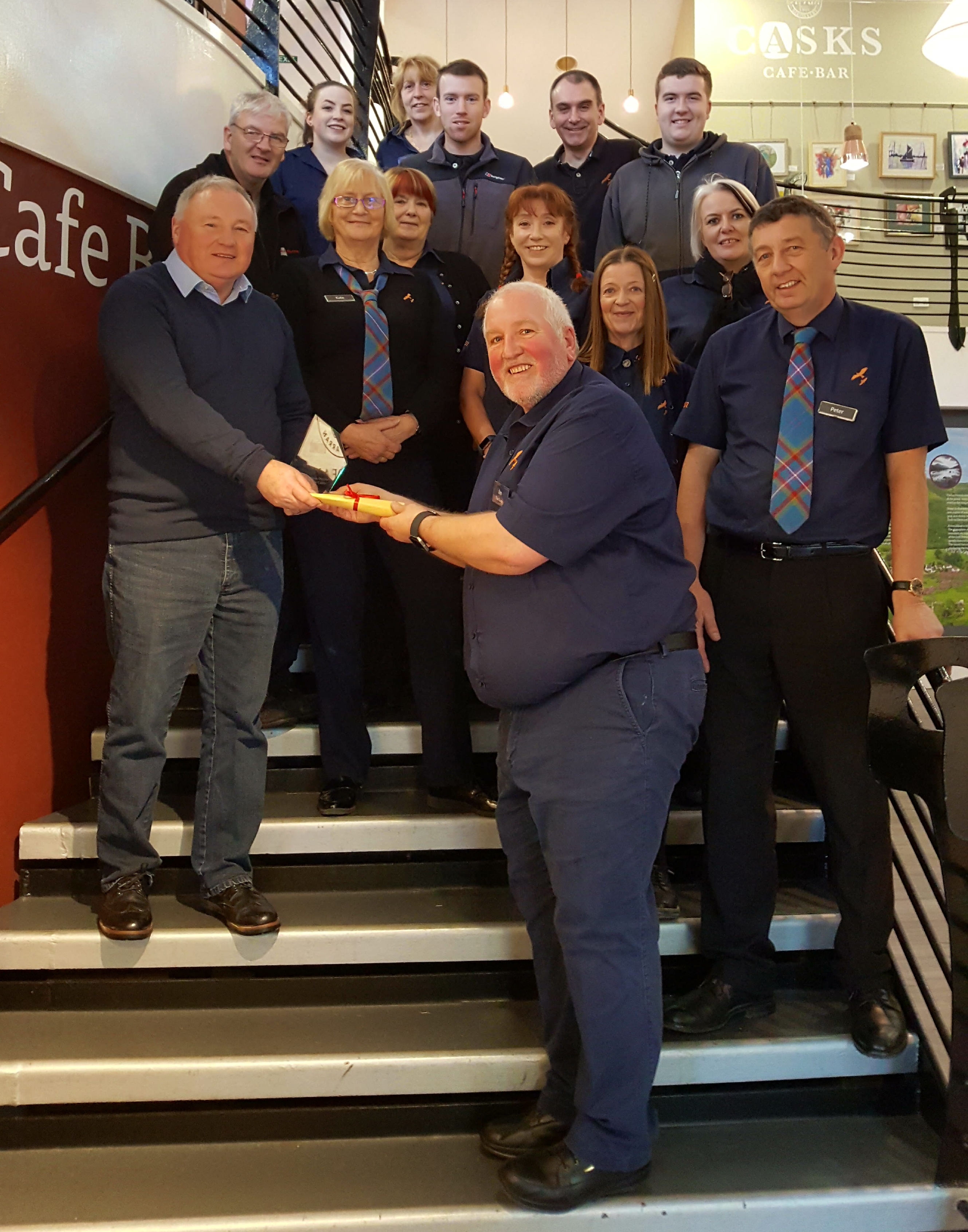 Pictured here are some of our Distillery & Visitor Centre staff with the certificate and award from ASVA.
Additional info
Links to winning visitor attractions can be found at asva.co.uk.
ASVA has over 450 member visitor attractions.
Its member sites attract over 37 million visitors each year.
Visitor attractions in ASVA membership generate almost 5,000 Full Time Equivalent jobs for the Scottish economy.