Arran Single Malt Cocktails!
Despite the summer months being behind us, we can still enjoy a little whisky cocktail at home - easy to make and fantastically tasty! Here are a few of our favourites, with a slightly more challenging one to try with our Arran 10 year-old!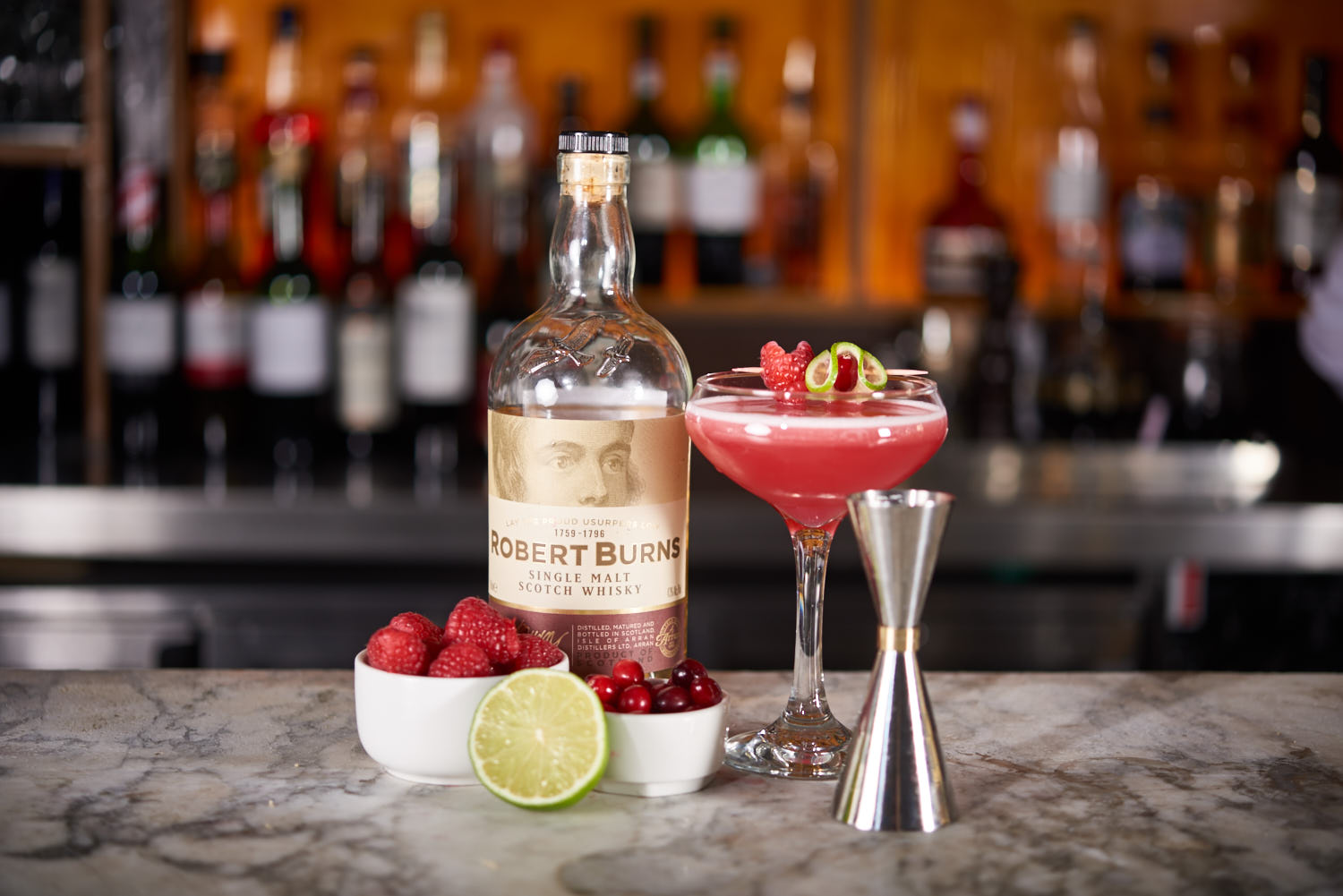 A Red, Red Rose
37.5ml Burns MaltWhisky
12.5ml Chambord
125ml Cranberry Juice
20ml Lime Juice
5 Fresh Raspberries
Method - shake all ingredients over ice and strain into ice filled highball
glass. Garnish with a raspberry.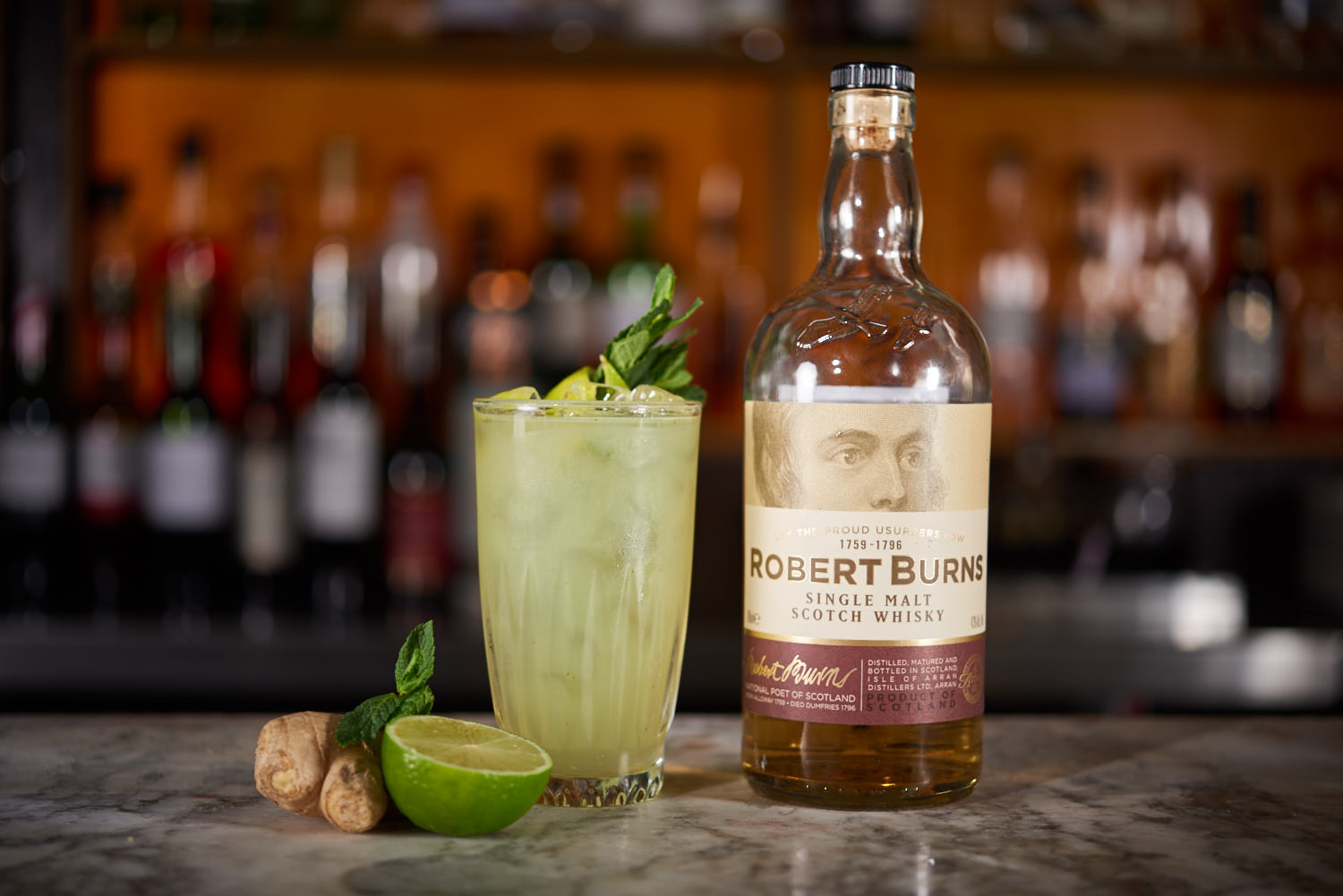 The Burnito
50ml Burns Single Malt Whisky
25ml Fresh Lime Juice
15ml Sugar Syrup
6 Mint Leaves
Ginger Beer
Method: shake everything (except ginger beer) over ice and strain into ice
filled highball glass. Top up with ginger beer and garnish with a lime wedge
and a mint sprig.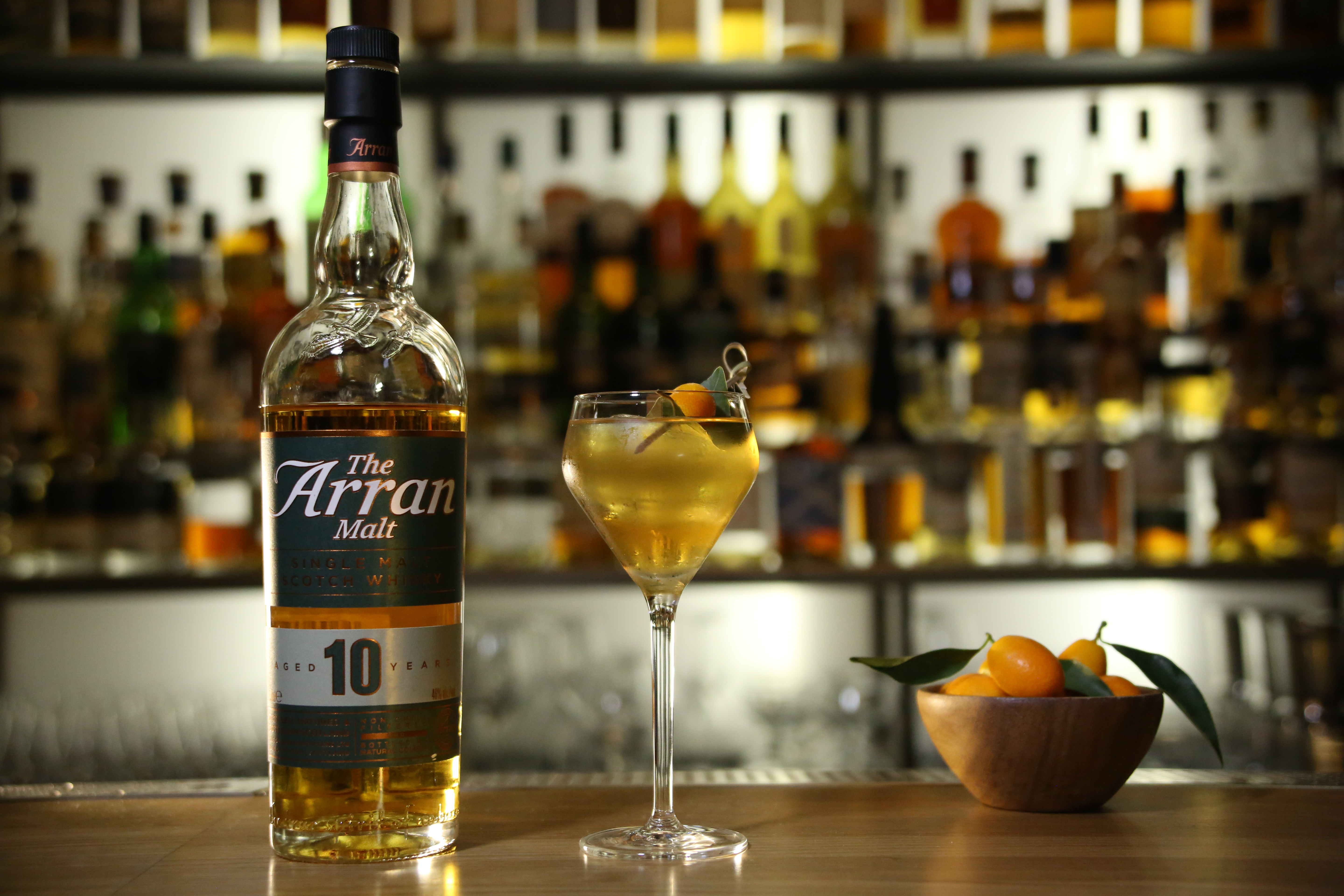 The Golden Promise
30ml Arran 10 year-old
20ml Pineau des Charentes
5ml Amontillado Sherry
5ml maple syrup
Garnish : bay leaf & kumquat