White Stag Night Success!
On Tuesday 21st November, 24 members of our White Stag community gathered together at the Royal Mile Whiskies shop in Edinburgh to enjoy a tasting together and meet some fellow White Stags.
On the tasting line up was:
Arran 10 year-old
The Bothy Batch 3
James Anniversary 10 year-old Single Malt
The White Stag Third Release
50ppm Peated Single Cask bottled exclusively for Royal Mile Whiskies & Bramble Bar.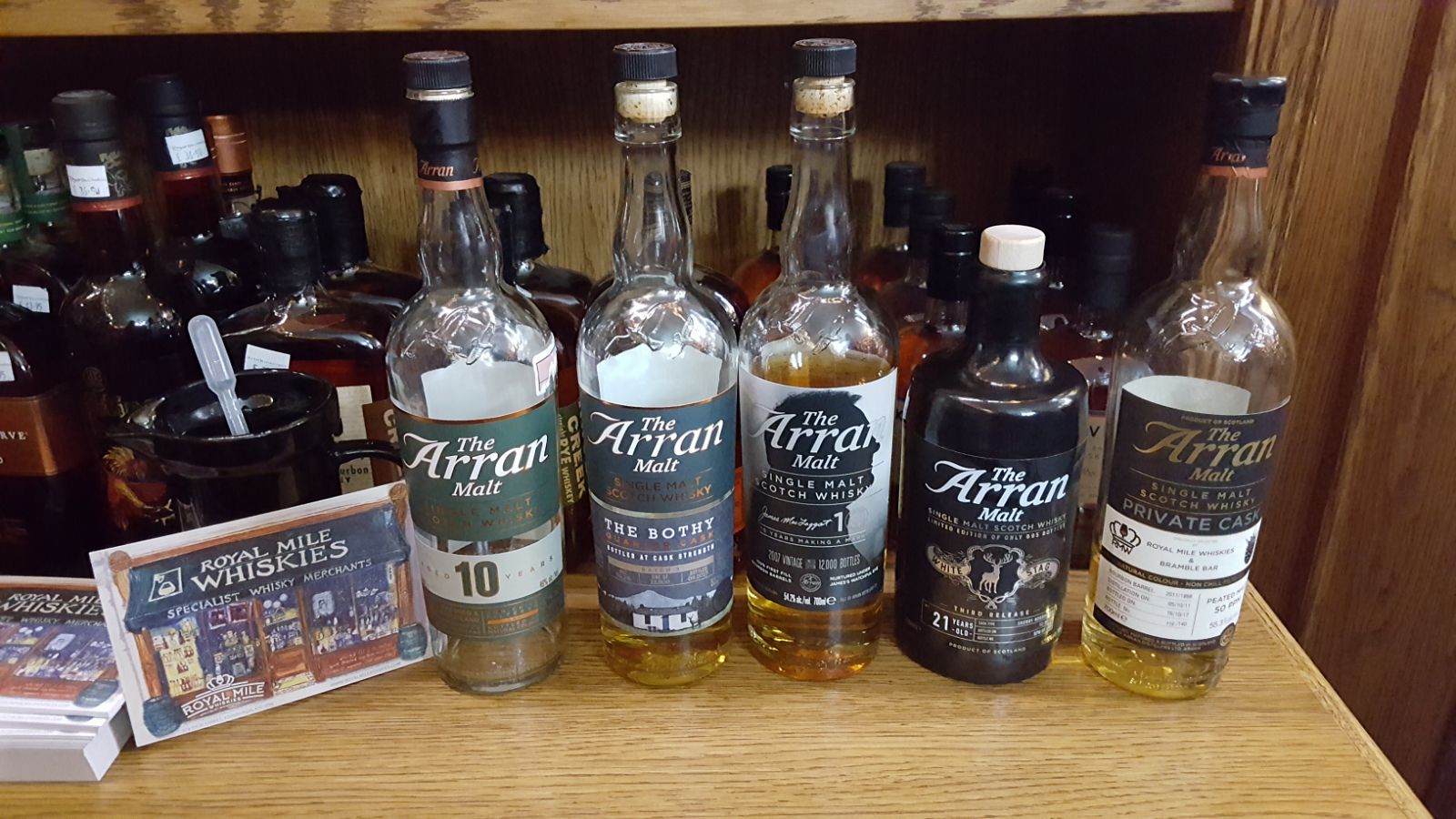 We had a full turn out from our invited White Stags and everyone really enjoyed meeting each other and swapping stories about how they came to find Arran Whisky and their experiences drinking it so far! It was also a great opportunity for the Arran team of Euan, Louisa and Jaclyn to meet some of our White Stags and put faces to names.
The highlight of the evening was opening a bottle of the White Stag Third Release and tasting it among friends. Everyone agreed that it was a real treat and tasting panel member Stephen Sparshott and his wife Katharine were present to talk a little bit about what they enjoyed about the whole process of being involved as panel members.
A most enjoyable evening and watch this space for more White Stag Nights which will be arranged in 2018. If you haven't yet signed up to join our community of White Stags, click here to join up.
Until next time!