New Online Exclusive Bottling - June 2017
After the success of our first exclusive bottling for www.arranwhisky.com last October, we are delighted to present our latest specially selected cask - a 2001 Bourbon Barrel.
I find that the Bourbon Barrel really allows the bright, vibrant character of the Arran spirit to shine through at its absolute best. Distillery Manager James MacTaggart.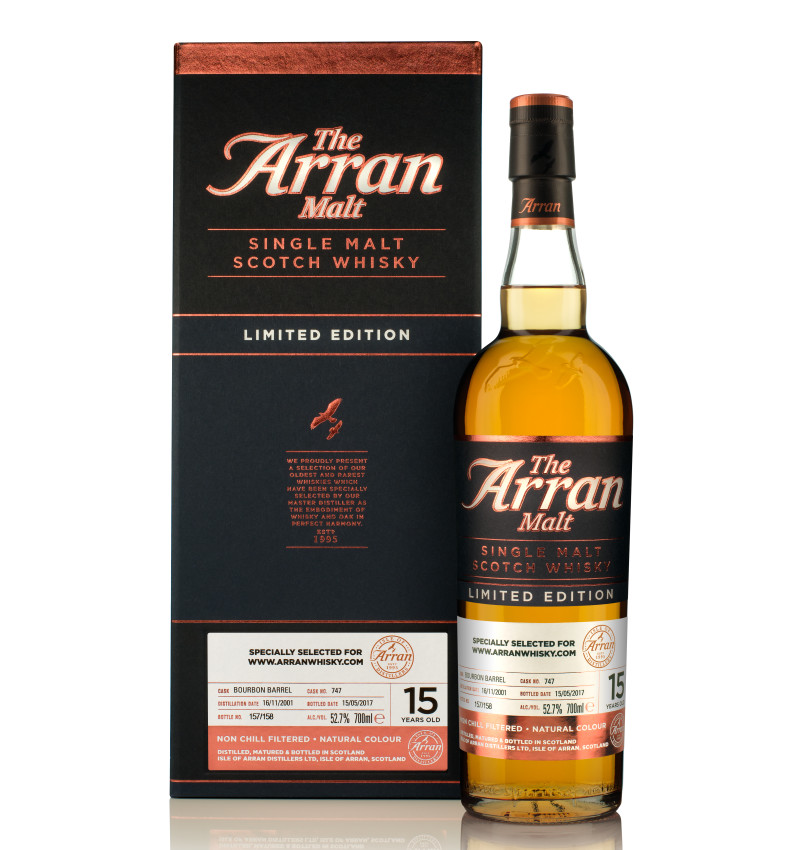 This delicious Single Bourbon Barrel has been specially selected by Distillery Manager James MacTaggart as an online exclusive. This 15 year-old Single Cask displays all the luxurious qualities of a top quality Bourbon cask and is a perfect example of the distillers craft. Our Distillery and online exclusive bottlings represent a wonderful opportunity to try some of James's favourite casks, and this example is no different. It is a very interesting dram to add to your whisky selection, and one that you can enjoy sharing with like minded whisky drinkers. It is sure to sell out quickly as there are only 158 bottles available, and ONLY available in our online shop.
Cask details: Bourbon Barrel Number 2001/747
Strength: 52.7% abv.
Distilled on: 16.11.01
Bottled on: 15.05.2017
Number of bottles - 158 available
Price: £72.99